Business
Reade Griffith, co-founder of Polygon, and investment manager of Tetragon, appeared in early September 2017, on Institutional Investor's newly launched series, War Stories Over Board Games. The series invites legendary personalities from the world of finance to choose an appropriate board game to illustrate some principles of finance they would like to discuss with the series' host, Kip McDaniel. McDaniel is the chief content officer and editorial director of Institutional Investor.
Reade Griffith chose the popular strategic war game of world conquest, 'Risk' to dual it out with McDaniel. Several interesting discussions ensued, beginning with learning from Reade of his participation in the First Gulf War. Griffith served with the infantry in the Marine Corp as an intelligence officer. He explained how his training to observe and understand the tactics of the enemy prepared him for a life in investing. Dealing with crisis and emergencies on the battlefield taught him to stay calm and to think clearly, another good characteristic of a professional, successful investor.
The discussion then progressed to the European fiscal crisis of 2015, begun by the peripheral countries of Europe, primarily Greece. After a thorough explanation of that crisis, the subject matter turned to China and the crisis which investors had to live through there. Griffith explained how investors overly reacted to a downturn in the market which came on the heels of a huge upturn, and how he and his company reacted to the China market crash.
On an upcoming visit to Miami this Friday President Trump is expected to announce heavier restrictions on visits and trade between Cuba and the United States. This will put the brakes on the opening up of economic and diplomatic relations with Cuba that the Obama administration launched. Trump is responding to calls from fellow Republican lawmakers from Florida; Senator Mario Rubio and Representative Mario Diaz-Balart to "treat Cuba like the dictatorship that it is."
Not everyone agrees that rolling back President Obama's initiatives to open the trade barrier with Cuba to be a good thing. Here are some reasons analysts give for continuing the path of improved openness and relations with Cuba is the best course to navigate.
• It is estimated that reversing the already existing regulations would remove about 12,295 jobs from the economy, and cost taxpayers and businesses more than $6 billion over the course of the four years of Trump's first term in office. The data, produced by Engage Cuba, did not include US agricultural exports to Cuba, which would add another 2,200 jobs lost and an additional $2 billion in lost revenue.
• The US sells more to Cuba than it buys. According to the US Census Bureau on Foreign Trade the US exported $245 million worth of goods and services to Cuba, and imported zero. In just the first four months of 2017 the US exported more than $83 million in goods and services to Cuba.
• Reversing the diplomatic gains made with Cuba through liberalization of regulations could be a threat to US national security. The Russians and Chinese have already begun to improve their own ties with the island nation which sits just 90 miles off the coast of Florida. Returning to the isolationist policies that were established under President Eisenhower in the 50s could force Cuba to become more entrenched as a satellite of either or both giant super-power dictatorships.
• Most Republican voters support Obama's policies to open relations with Cuba. According to a recent poll, 64% of Republicans, and 65% of voters in general favor better relations with Cuba. Even the Cuban-American community supports an end to the Cuban embargo, to the tune of 54% in Miami.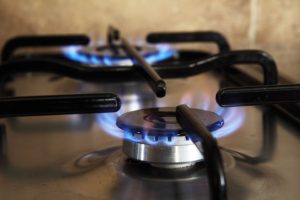 Diversegy is a wholly owned subsidiary of Genie Energy Ltd. and is an energy advisor, serving the needs of those in diverse commercial and industrial markets. Their client portfolio stretches from hotels, resorts and motels, to restaurants, retail stores, gas stations, manufacturing facilities, construction companies and many more. One recent example of their value can be seen with the example of Fort Myer Construction.
Based in Washington D.C., Fort Myer Construction has been working with Diversegy energy experts since 2012 and has renewed two natural gas contracts with a savings of almost 21% over what it would have cost receiving energy supply from the local utility company.
Midway through their first supply agreement, Fort Myer Construction ran into a tricky situation. In three out of four months in late 2015, For Myer's consumption of natural gas exceeded their contracted NYMEX quantities and also their three year average. They projected that this would be a continuing trend and would have serious cost implications, potentially costing the company much of its already realized savings. Diversegy quickly proposed a shift in their procurement strategy with a percentage of the Fort Myer load on an indexed supply priced product and a percentage on a traditional fixed rate plan as a way to mitigate their market risk.
Here is what Chris Kerns, Vice President and Senior General Counsel for Fort Myer Construction had to say about the changes and the assistance from Diversegy:
"Due to the nature of our business, a standard, fixed-rate agreement doesn't suit us. With our consumption ramping up due to increased asphalt production demands, we were concerned, but Allison, our Diversegy account manager, took our company objectives and risk tolerance into account. She recommended a more sophisticated product which, when combined with Diversegy's active account management, provides us with a consistent savings against the utility, shields us from some risk, and still allows us to reap some benefit when the market drops below our fixed price."