Business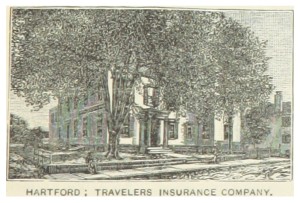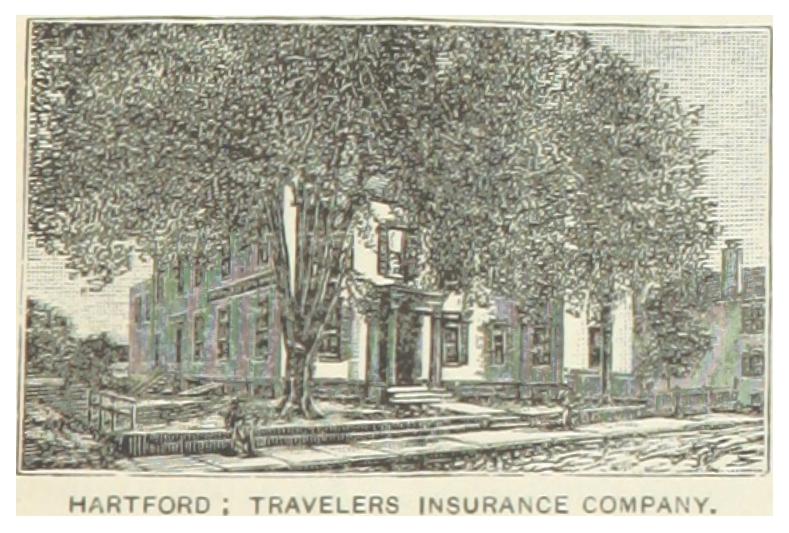 This article is a summary of the transcript of the Second Quarter 2015 Results for Travelers Companies Inc. Top-level executives from the firm discussed the fiscal results of the business within the context of today's market environment. In addition, they touched upon forward-looking statements.
Travelers warns its investors about the risks and uncertainties that come with forward-looking statements. They do not guarantee future performance. There are various factors which impact actual results which have been described by Travelers' elsewhere, such as their earnings press release.
At this point executives at the firm discussed how they have seen the company's performance during the 2015 second quarter.  First, Jay Fishman, company Chairman and CEO noted that: "Most importantly, our long-term average annual operating return on equity now stands at 13.4%, well in excess of our cost of capital." Vice Chairman and CFO Jay Benet agreed with the sentiment that the earnings for this quarter were very pleasing. He added that the company benefited from "better than expected" loss experience in several product lines. He concluded that: "we continued to generate much more capital than we needed to support our business, and consistent with our ongoing capital management strategy, we returned almost $1 billion of excess capital to our shareholders this quarter through dividends of $194 million and common share repurchases of $801 million, bringing total capital returned to shareholders to almost $1.85 billion year-to-date."
Next up was Brian MacLean, company President and COO. His good news was that the company is now "at a 90% combined ratio year-to-date, very strong retention, stable renewal price increases, and no major surprises in our loss trend. In fact, results like this are what we spend our careers hoping to achieve, and here we are." Vice Chairman of the company  Alan Schnitzer noted that: "We delivered another quarter of strong performance in Business and International Insurance with operating income of $543 million." Domestic business insurance net written premiums increased 1%, and they were able to maintain "a very strong" 84% retention for the second consecutive quarter. He did note that "new business in middle market was down year-over-year." He ultimately concluded that the company was "pleased with the stability in the marketplace and the results we delivered in the quarter."
Vice Chairman and CEO Doreen Spadorcia began by assessing the results for 2014 for comparative purposes. She pointed out that "for the quarter, operating income was $151 million, a reduction from the second quarter of 2014, driven by a lower level of net favorable prior year reserve development, partially offset by a favorable resolution of prior year tax matters. Underlying underwriting results remain very strong, and well within our targets." She then described personal insurance as having "another terrific quarter with strong underwriting results in both Agency Auto and Agency Homeowners and Other," which enjoyed an "underlying combined ratio of 77.5%, a 4 point improvement from the prior year quarter."
In conclusion, Travelers delivered solid second quarter 2015 results.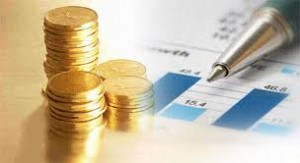 When it comes to managing one's investments, knowledge is power.  It is important to select the right company/individual with whom to work, so that one's investments are managed as efficiently and productively as possible.
First, investors should take a look at the various compensation plans offered and the fees.  Some are based on assets under management, irrespective of how the fund performs.  Others have a performance fee whereby the fund manager is paid only when the fund performs.  And still others employ a combination of these two fees.  Investors thus need to consider how the plans may impact the manager's actions and consequently, the fund's performance.  Here are some examples of different attitudes toward investment management.
In a recently-published book, 'Alternatives Thinker,' Chenjiazi Zhong discusses her approach to the market of alternative investments.  She presents the subject with a complete comprehension of portfolio theory as well as a keen knowledge of fiscal history.   She has a strong passion for investing, guiding investors in their long-term investments and adoption of new investment strategies.  Zhong leads them through the ups-and-downs of conventional portfolio theories, while steering them into developing a successful investment portfolio.
F-Squared Investments is a company that prides itself on "rethinking investing."  The firm seeks to "align investment results with the real needs of investors."  F Squared believes that the most crucial part of this is defining risk.   For clients, risk has two main elements:  how much capital can be lost in a short period of time (and what is the worst decline they could face) and how challenging will the journey be (and can the client deal with the volatility while still committing to their investment plan)?  F-Squared thus designs strategies to "protect investors from severe losses in down markets while providing quality participation in rising markets."  The company believes that this leads to a substantially lower downside risk with higher asymmetrical investment returns.
The teams working at Delaware Investments seek to guide their clients in their fiscal goals by "leverage[ing] global perspectives and independent thinking." The firm seeks to offer "financial intermediaries"   that have "quality investment products" in order to this.  Delaware Investments has a "results-oriented culture," putting their investors first. The firm focuses on performance, results, and pre-determined investment objectives.
Each investor needs to spend time gaining knowledge on the various investment management philosophies out there and the firms that have the resources to guide them through it.  With knowledge comes power and thus a sense of making their money work best for them.
A few years ago investment banker and private equity investor Adam Roseman noticed a surge of Chinese interest in everything Hollywood. Roseman, who was a banker in China at the time, saw that the increasing access to the internet allowed the Chinese to follow western-generated content, especially TV shows, becoming loyal fans of many of the stars of this media. This interest gave Roseman the idea to start a business which brings celebrities from the entertainment and sports industries together with their fans in China. This gave birth to Adam Roseman's latest venture, FansTang.
FansTang roughly translates as "hall of fans," and that is what Roseman is creating for the celebrities that he calls to invite them to join his enterprise, at a rate of about one to three new stars each week. As the CEO of FansTang, Roseman not only invites celebrities to become part of his growing service, but educates the actors, actresses and sports heroes about China. He says that he and his team work as "educators of China in Hollywood."
"I talk to celebrities about why something is what it is in China, why they need to understand the cultural differences, and why they need to appreciate [them]," Roseman said. "It's a huge part of our business."
After almost two years, Adam Roseman now heads a 50-man team in three offices in Shanghai, Beijing, and Los Angeles. He has signed on over 150 Hollywood stars and sports celebrities. FansTang helps the stars connect with their fans in China through social media platforms and also obtains endorsement deals for his stars from popular mainland China brands.
FansTang has a team which is dedicated to running the celebrities' Chinese social media accounts. Many of the messages which are posted to Weibo, the Chinese equivalent of a Facebook/Twitter hybrid, are translations from celebrity posts which already appeared in English on their fan pages on Facebook and Twitter. However, Roseman's team often encourages the celebs to post original, dedicated messages just for their Chinese audience. For instance, American actor Paul Wesley from the Vampire Diaries posted this message straight to Weibo after a devastating flood in Sichuan province in July killed 40 people and left 150 more missing.
"Thoughts and prayers with everyone in Sichuan. Stay strong Sichuan," Wesley posted. Despite its brevity, many fans said they were moved. "Thank you for thinking about us," they posted back.
Adam Roseman has used the positive relationship FansTang has nurtured for his clients with valuable endorsement contracts. In July, FansTang announced that it has already negotiated over $20 million worth of endorsement deals in 2013. The contracts range from $100,000 one-month agreements to a few contracts worth several million dollars for multi-year deals.