Business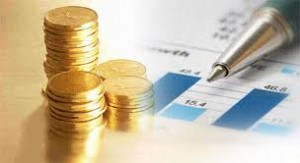 When it comes to managing one's investments, knowledge is power.  It is important to select the right company/individual with whom to work, so that one's investments are managed as efficiently and productively as possible.
First, investors should take a look at the various compensation plans offered and the fees.  Some are based on assets under management, irrespective of how the fund performs.  Others have a performance fee whereby the fund manager is paid only when the fund performs.  And still others employ a combination of these two fees.  Investors thus need to consider how the plans may impact the manager's actions and consequently, the fund's performance.  Here are some examples of different attitudes toward investment management.
In a recently-published book, 'Alternatives Thinker,' Chenjiazi Zhong discusses her approach to the market of alternative investments.  She presents the subject with a complete comprehension of portfolio theory as well as a keen knowledge of fiscal history.   She has a strong passion for investing, guiding investors in their long-term investments and adoption of new investment strategies.  Zhong leads them through the ups-and-downs of conventional portfolio theories, while steering them into developing a successful investment portfolio.
F-Squared Investments is a company that prides itself on "rethinking investing."  The firm seeks to "align investment results with the real needs of investors."  F Squared believes that the most crucial part of this is defining risk.   For clients, risk has two main elements:  how much capital can be lost in a short period of time (and what is the worst decline they could face) and how challenging will the journey be (and can the client deal with the volatility while still committing to their investment plan)?  F-Squared thus designs strategies to "protect investors from severe losses in down markets while providing quality participation in rising markets."  The company believes that this leads to a substantially lower downside risk with higher asymmetrical investment returns.
The teams working at Delaware Investments seek to guide their clients in their fiscal goals by "leverage[ing] global perspectives and independent thinking." The firm seeks to offer "financial intermediaries"   that have "quality investment products" in order to this.  Delaware Investments has a "results-oriented culture," putting their investors first. The firm focuses on performance, results, and pre-determined investment objectives.
Each investor needs to spend time gaining knowledge on the various investment management philosophies out there and the firms that have the resources to guide them through it.  With knowledge comes power and thus a sense of making their money work best for them.
A few years ago investment banker and private equity investor Adam Roseman noticed a surge of Chinese interest in everything Hollywood. Roseman, who was a banker in China at the time, saw that the increasing access to the internet allowed the Chinese to follow western-generated content, especially TV shows, becoming loyal fans of many of the stars of this media. This interest gave Roseman the idea to start a business which brings celebrities from the entertainment and sports industries together with their fans in China. This gave birth to Adam Roseman's latest venture, FansTang.
FansTang roughly translates as "hall of fans," and that is what Roseman is creating for the celebrities that he calls to invite them to join his enterprise, at a rate of about one to three new stars each week. As the CEO of FansTang, Roseman not only invites celebrities to become part of his growing service, but educates the actors, actresses and sports heroes about China. He says that he and his team work as "educators of China in Hollywood."
"I talk to celebrities about why something is what it is in China, why they need to understand the cultural differences, and why they need to appreciate [them]," Roseman said. "It's a huge part of our business."
After almost two years, Adam Roseman now heads a 50-man team in three offices in Shanghai, Beijing, and Los Angeles. He has signed on over 150 Hollywood stars and sports celebrities. FansTang helps the stars connect with their fans in China through social media platforms and also obtains endorsement deals for his stars from popular mainland China brands.
FansTang has a team which is dedicated to running the celebrities' Chinese social media accounts. Many of the messages which are posted to Weibo, the Chinese equivalent of a Facebook/Twitter hybrid, are translations from celebrity posts which already appeared in English on their fan pages on Facebook and Twitter. However, Roseman's team often encourages the celebs to post original, dedicated messages just for their Chinese audience. For instance, American actor Paul Wesley from the Vampire Diaries posted this message straight to Weibo after a devastating flood in Sichuan province in July killed 40 people and left 150 more missing.
"Thoughts and prayers with everyone in Sichuan. Stay strong Sichuan," Wesley posted. Despite its brevity, many fans said they were moved. "Thank you for thinking about us," they posted back.
Adam Roseman has used the positive relationship FansTang has nurtured for his clients with valuable endorsement contracts. In July, FansTang announced that it has already negotiated over $20 million worth of endorsement deals in 2013. The contracts range from $100,000 one-month agreements to a few contracts worth several million dollars for multi-year deals.
It is not always easy for veterans to find suitable work when they return home from the battlefield, so any business that make it a point to hire soldiers returning home should be recognized. Combining this awareness of the special needs of returning war vets with the ever-growing need to conserve fuel, reduce emissions, and improve the bottom line is truly a great business plan. Such is the business strategy of business owner Bob Delucia, who owns and runs Veterans' Taxi of Pittsburgh.
Himself a veteran, Delucia was trying to accomplish several goals at once: hiring vets, reducing business expenses, and lowering his company's carbon footprint. So far his company is succeeding while he does just that. He is one of a growing number of companies with fleets of vehicles making the switch from traditional gasoline-based cars to fleets which run on compressed natural gas. Fortunately for Delucia, the fact that his business is headquartered in Pittsburgh means he has easy access to one of the trailblazers of supply of this low-cost, low-emissions fuel: American Natural CNG.
According to the Department of Energy CNG is clean and affordable, costing only about $2.14 a gallon at the pump.  Delucia planned his business for three years before opening shop, and new that by having a fleet of CNG powered cars he could save a lot of money. Today Veterans" Taxi has 28 CNG vehicles, each one with the ability to travel 290 miles without refueling.
"CNG is the future the way I see it," Delucia said. "Using natural gas is very rewarding. It allows me to expand the use of American fuel with American drivers."
Delucia is ready to expand his business into new markets, including Atlanta, Detroit, St. Louis, Florida, Kansas, and California. One employee, Nicolas Bloom, a Navy veteran explained that, "Veterans' Taxi has provided me with a good income and an opportunity to work with fellow veterans on a daily basis, meet and converse with many new people, and increase my knowledge of Pittsburgh."