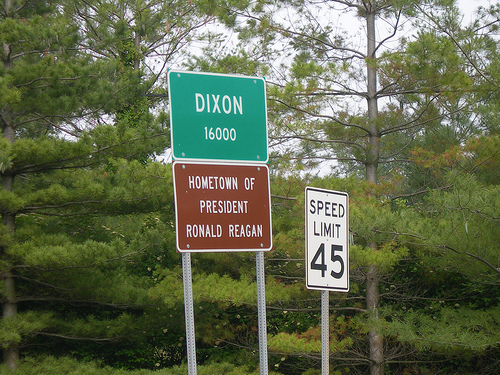 Rita Crundwell has been the comptroller of Dixon, Illinois since the early 1980s, and is accused of misappropriating funds from the small town west of Chicago since 2006. How an estimated $30 million could be stolen from a town with a population of only 16,000 has government officials and others determined to take measures that will prevent such theft in the future.
President of the Better Government Association, Andy Shaw, said this development should be a wake-up call for states and local officials to develop better safeguards, especially in smaller towns where there is relatively little oversight.
"Tens of billions of our tax dollars flow through 7,000 plus units of government in Illinois every year. And we can only watch a few of them," said Shaw. "Most of them don't have inspector generals. Most of them don't have auditor generals. Most of them don't have watchdog groups looking closely. … It's ripe for rip-offs."
Crundwell was siphoning off the city's money for years, according to the criminal complaint, until another worker filling in for Crundwell while she was on vacation became suspicious. After a bit of investigation she discovered an additional, secret bank account. How Crundwell's theft of more than the city's entire annual budget of $20 million could go unnoticed for years by the annual audit left officials confused.
Crundwell is a nationally recognized horse-breeder, and much of the stolen funds went to support her stables in Northern Illinois and Wisconsin. Crundwell, who is free on a $4,500 recognizance bond is allowed to travel only to her ranches, and is forbidden from selling property while the wire fraud case is underway.
Federal agents searching Crundwell's home, office and ranches in Dixon, Beloit, Wisconsin, took seven trucks and trailers, three pick-up trucks, a motor-home valued at $2.1 million and a Thunderbird convertible. Agents say all the above were purchased using fraudulent funds. Two bank accounts were also seized.
Crundwell is one of the nation's most famous and most successful horse breeders. Her ranch has produced 52 world champions, says the American Quarter Horse Association of Amarillo, Texas. The AQHA is the world's largest equine breed registry and membership organization.
"Rita has owned more world champions than anyone else in our industry," said Jim Bret Campbell, spokesman for AQHA.
"People are shocked," Campbell said of the reaction from the industry.