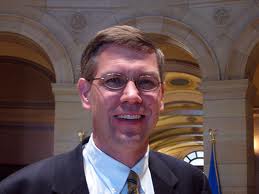 During his weekly radio address, President Obama warned voters that the economic recovery and the success of the country in general could be in jeopardy if more teachers lose their jobs. Obama urged voters to oust their Republican representatives for not passing his $30 million plan which would have helped to underwrite state education budgets which had been slashed due to the economic crisis.
"All across America – tens of thousands of teachers are getting laid off," Obama said during his broadcast Saturday. "In Pennsylvania alone, there are 9,000 fewer educators in our schools today than just a year ago. In Ohio, the number is close to 7,000. And nationwide, over the past three years, school districts have lost over 250,000 educators.

"When there are fewer teachers in our schools, class sizes start climbing up," he said. "Our students start falling behind. And our economy takes a hit."
Obama took his usual position: that it's the House's Republican majority that is blocking his proposals and harming the country.
In response Republican Representative of Minnesota Erik Paulsen said during his party's weekly address that the layoffs are due to the high cost of Obama's health care law. Higher taxes and other costs have discouraged hiring in the private sector, said Paulson.
"Repealing this job-crushing tax is a critical step, also worthy of the Senate's support. And, it's a vivid demonstration of why we need to fully repeal this health care law," Paulsen said. "I've heard from business leaders who say that this new tax is already forcing them to lay off workers and they may even have to shut their doors completely. We cannot afford to lose these — or any — American jobs."