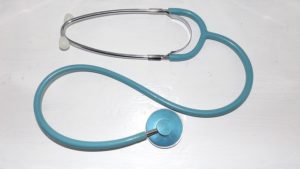 In 1965, if you were a woman enrolling in medical school, you would have been the one woman for every 9 men, on average, aspiring to become a physician. The year 2017 became the first year when women tipped the parity scale, with 50.7 percent of 21,338 enrollees being women.
Today, about 34 percent of US physicians are women, but in the rest of the world women have been making inroads into the health professions faster than in the USA. In Spain and the Netherlands, about half of the physicians are women, while in Eastern European countries like Slovenia and Estonia women make up 74 and 62 percent of doctors respectively.
Achieving such results takes hard work, planning and a lot of dreaming. Two women who are doing that work of fulfilling those dreams helping women rise in the medical specialty of radiology are Professor Hedvig Hricak and Professor Rahel Kubik-Huch. Hricak is the International Diagnostics Course Davos (IDKD) Honorary Advisor of the "Diseases of the Abdomen and Pelvis" courses, while Kubik-Huch is IDKD co-Director. Together they started a new initiative this year during the 50th IDKD in Davos, Switzerland.
The mission statement of the initiative states the following:
"Around the world, women continue to be under-represented in leadership positions in radiology. The mission of "IDKD – Women in Radiology" is to bring these women together to learn about each other's experiences, develop support networks and mentoring relationships, and create initiatives to reduce the barriers they and other women in radiology face in advancing their careers and establishing leadership positions while balancing professional and personal goals."
The IDKD Women of Davos initiative strives to meet the following goals:
• Identify women in radiology with the best potential to become teachers, give a junior highlight lecture, and then learn from advanced teachers.
• Help young women teachers during their first IDKD participation, and then continue the mentoring relationship.
• Help the IDKD organizers to achieve equal gender ratio among faculty by looking for and finding qualified women teachers.
• Create a worldwide network of female radiologist.
• Provide role models for newly trained radiologists, especially among academics.
• Help women to become "ambassadors" for the specialty of radiology, a field which is presenting historic opportunities for women, but also has its own special challenges.
Achieving a gender balance in the health care professions in general, and in radiology in particular, is the attainable dream of Hedvig Hricak and Kubik-Huch. Through their hard work and IDKD initiative, their dreams, and those of women all over the world, can be realized.