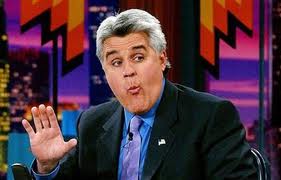 The joke, perhaps, is about to be on Jay Leno. And all he was trying to do was to get a few laughs. It appears that, while making fun of Mitt Romney, the insanely wealthy presidential candidate, Leno raised the feathers of half of India.
Ooops.
Last Thursday, while showing a slide show, Leno turned to Mitt Romney's "summer home." Making fun of his vast wealth, Leno actually showed an image of the Sikh holy shrine Golden Temple in Amritsar, India. And created quite a little incident for himself.
Leno and NBC are now being slapped with a libel suit, filed by Dr. Randeep Dhillon of Bakersfield. The suit, on behalf of himself and Bol Punjabi All Regions Community Organization charges that the broadcast of their holy site exposed Sikhs and their religion to ridicule since it showed their holiest site as one that was a vacation resort, and as one owned by a non-Sikh. The suit said that, by showing this picture, Leno "hurt the sentiments of all Sikh people in addition to those of the plaintiff."
Really?
And of course, Sikh leader Dalbeg Singh said that they expect an apology from Leno. A formal complaint has now been lodged with the State Department in Washington.
Be careful who you use as the butt of your joke…or you just might end up in court!