Sanctions which were placed on Libyan government assets valued at over $30 billion will be lifted, the Obama administration announced last Friday.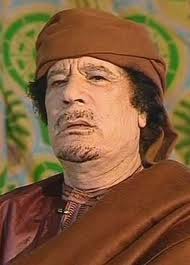 Sanctions Came as Rebellion Raged
Libyan assets were frozen as of last February in response to increasing violence in the capital city of Tripoli and elsewhere in the country as a popular rebellion raged. The sanctions were instituted in parallel with the shutting down of the US Embassy in Tripoli and the evacuation of the American staff there.
The sanctions were part of the US strategy to force Libyan leader Muammar Gaddafi to resign from his post as president, or at least to reduce the extreme force he was using at the time to quell the rebellion. Soon after sanctions were placed on the Libyan government, the US froze the assets of Gadhafi himself along with his four children.
Government Funds Sanctions Lifted
Jay Carney, the White House press secretary said that the lifting of sanctions will release all Libyan government funds and Central Bank funds that fall within the jurisdiction of the US. However, there was no announcement made that the personal assets of the Gaddafi family will also be unfrozen.
This step will allow the fledgling Libyan government to access the majority of its worldwide holdings, an important step in the transition into the new Libyan leadership and government.
Panetta to Libya
The removal of the freeze on assets comes as the US readies itself for an historic visit of its Secretary of Defense Leon Panetta to the new Libyan regime, which is scheduled for this coming Saturday. Panetta told the press that he is expecting to get a better sense of the true situation in North Africa while he is there, while at the same time honoring the people who were able to topple the Gaddafi dictatorship and begin to create a democratic system of government.
Carney said that the US was looking forward
"to a continued close partnership with the new government of Libya during this transitional period and beyond, and believe that these assets can be an important resource for the Libyan people."