Law

Lions Gate Entertainment Corp.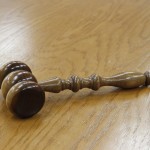 Earlier this year, the US District Court for the Southern District of New York dismissed the Lions Gate Entertainment Corporation Securities Litigation. This alleged securities fraud class action was brought under Section 10(b) of the 1934 Securities Exchange Act. The complaint purported that the company had a responsibility to publicly disclose the pending US SEC investigation, its intention to settle with the SEC and its receipt of a "so-called 'Wells notice.'" A letter from the SEC enforcement division staff informed the company it "had decided to recommend that the Commission bring an enforcement proceeding."
In response, the court said that the company did not have any "independent duty to disclose any of these enforcement developments and that they were not per se material to investors."
The decision made by Judge Koeltl "follow[s] and expands upon a 2012 decision by Judge Paul A. Crotty in Richman v Goldman Sachs Group Inc." In this case from four years ago, it was "similarly held that the issuer had no duty to disclose its receipt of a Wells notice. The Lions Gate plaintiffs stated that Lions Gate was in violation of Section 10(b) of the Securities Exchange Act in its omission of three information categories from its SEC filings.
Tagged Judge Koeltl, Lions Gate, Paul A. Crotty