News and Media
It's the tenth anniversary of the marriage between the daughter of President Donald Trump, Ivanka, and Jared Kushner, and a celebration was had.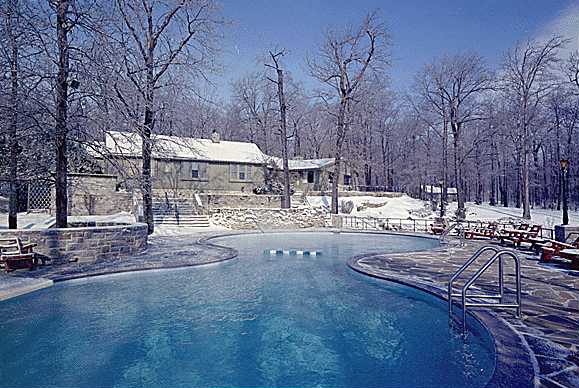 The couple hosted a "big party with friends" at Camp David, personally paid for by the couple. President Trump is planning on spending the weekend with his daughter and son-in-law, who are both close advisors to the president.
Although the White Hose announced that "expenses at Camp David are covered by the family. Jared and Ivanka will be paying out of pocket," the president tweeted that he was going to foot the bill for the party.
"Had a beautiful dinner last night at Camp David in celebration of the 10th Wedding Anniversary of Ivanka and Jared," Trump wrote. "Attended by a small number of family and friends, it could not have been nicer. Camp David is a special place. Cost of the event will be totally paid for by me!"
Camp David might not have been the president's first choice of venue for the event.
"Camp David is very rustic. It's nice, you'd like it," Trump said once. "You know how long you'd like it? For about 30 minutes."
Nevertheless, the facility is a favorite place among First Families to host parties for their children. The Obama's hosted birthday parties for their daughters Malia and Sasha there during his administration. So did the Clinton's, for their daughter Chelsea. George H.W. Bush and his wife Barbara held a wedding for their daughter Dorothy at the site in 1992 when he was president.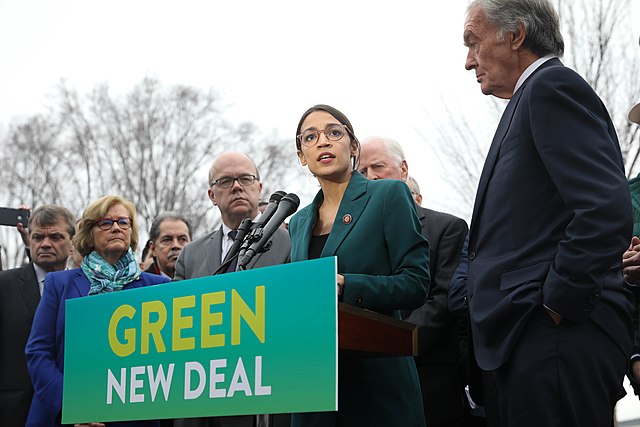 Bernie Sanders, Democratic presidential hopeful and senator from Vermont, is about to air a 30-second commercial highlighting the enthusiastic endorsement he received from fellow Democrat Alexandria Ocasio-Cortez, representative from New York's 14th congressional district.
The footage for the ad was taken from the large rally Sanders held in New York City last week during which AOC pledged her support. The Iowa ad campaign is reported to have cost Sanders' election committee a six-figure sum.
During the spot Sanders is shown speaking to the crowd, stating the following:
"Take a look around you and find someone you don't know — maybe somebody who doesn't look kind of like you. Are you willing to fight for that person as much as you're willing to fight for yourself? If you and millions of others are prepared to do that, not only will we win this election, but together we will transform this country."
The end of the commercial shows Sanders and AOC clasping their hands together above their heads.
Progressive activists have caused Sanders' phrase "I'm willing to fight for someone I don't know" to go viral on social media platforms, and even some Hollywood celebrities have been tweeting the message.
The New York rally is said to have been the largest rally of any of the Democratic candidates so far this year. It was also the first rally since Sanders suffered a heart attack earlier in October.
In response to what President Donald Trump called a substantial "phase one" deal, tariffs on Chinese goods set to go into effect this week have been postponed indefinitely. The US agreed to forego, for now additional import taxes on about $250 billion in Chinese products, but some say China did not do much to deserve the reprieve.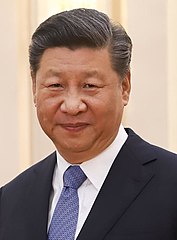 "What the U.S. is getting is purchases and several elements of nonsense," said Derek Scissors, an expert on China at the American Enterprise Institute, before the announcement. "Today seems to be another 'China-is-Great' day, but future talks face a higher risk."
The agreement does not address the biggest concerns the US has about the state-run Chinese economy that ignited the trade war in the first place.
Trump also announced that there will be another phase of trade talks, adding that he planned on signing the first phase during the upcoming Asia-Pacific Economic Cooperation leader's summit, when he meets directly with Xi Jinping, the President of China.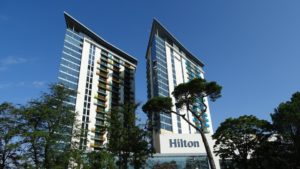 With the death and bequest of Barron Hilton, the Conrad N. Hilton Foundation – Hilton's primary heir – will increase from approximately $2.9 billion to $6.3 billion. This organization is receiving 97% of the fortune which will be used for their humanitarian, philanthropic work.
This Hilton is the second son of
hotelier Conrad Hilton and became famous in his own right for launching the
American Football League and original owner of the Los Angeles Chargers. He also co-founded the MacDonald Oil Company, and
Air Finance Corporation. In 2011 his net
worth was estimated at $2.5 bn.
Of his death his granddaughter 38-year
old model Paris Hilton, described him as having lived a "life full of
accomplishment and adventure." One
example of his adventurous side could be attributed to his membership of a
Venice Island duck club in Northern California.
Every fourth of July he would he would put on an incredible Fourth of
July fireworks display there.
One year Mozes Victor Konig, Tel Aviv
photographer happened to be in the area.
Since it is Northern California's largest private pleasure boat
gathering, even those not invited are able to see it.
"I happened to be in Northern California three years ago for my best friend's wedding which I was photographing just for fun," Mozes Victor Keinig recalls. "A few days after the wedding it was 4th July and some of my friends took me to Windmill Cove. From there, you can get a spectacular view of the display. I only wish I would have met the man behind all of this."
Hilton was truly an impressive man in
so many ways. He came from wealth but
established himself in his own right and then throughout his life gave very
generously. At the same time, he knew
how to have fun. A true all-rounder who
will be missed by many.