News and Media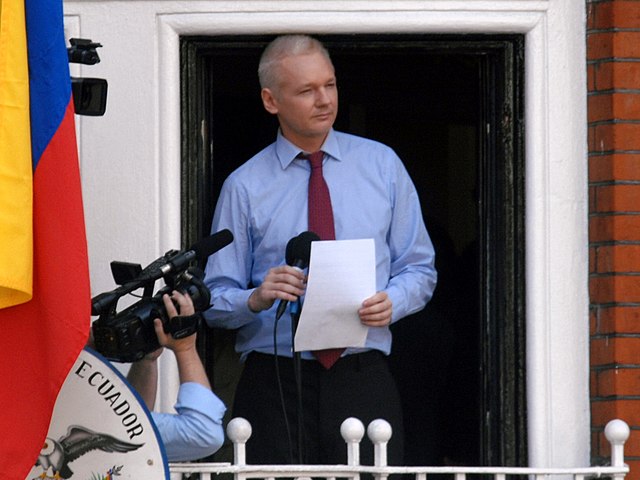 Julian Assange, the mastermind behind the whistle-blowing, secret-revealing Wiki Leaks website, was sentenced to almost one year in prison for jumping bail almost years ago, in 2012.
At the time he jumped bail Assange was sought by the Swedish government for questioning about his role in the rape and sexual assault of two Swedish women. According Assange's lawyers, he sought refuge in the Ecuadorian embassy in London in fear of extradition to the United States by Sweden. The US charged Assange with conspiracy to commit computer intrusion in the US for his role in what was one of the largest leaks of government secrets in 2010. If extradited and found guilty Assange, who is now 47 years old, could be imprisoned for a maximum of five years.
In 2017, during his time in the embassy in London, the Swedes dropped the rape charges, since they could not proceed with the investigation as long as he was held-up in the embassy, but the US did not drop their conspiracy charges. With Assange's recent forcible arrest at the embassy in early April the Swedes have stated they are considering re-booting the rape investigation and charging Assange before the statute of limitations prevents a trial in 2020.
After his dramatic arrest at the Ecuadorian embassy Asssange, who is Australian, was brought to Westminster Magistrates' Court. The was consequently found guilty of breaching bail and sentenced to 50 weeks for that transgression.
As the judge read his decision and the sentence Assange supporters called out "Shame on you" to the judge as a passive Assange was led away.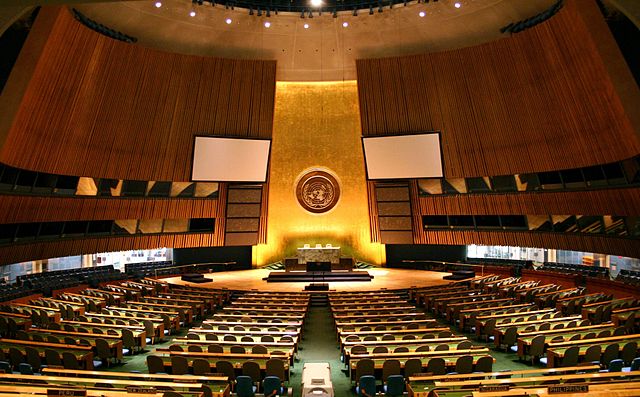 The Trump administration has bowed out of nominating a candidate to serve on the United Nations Committee on Racism. Some say it is a sign that the United States is continuing its path to distancing itself form international bodies and other human rights issues.
One official said that the US could have just missed the deadline to find a replacement for the Obama appointee to the position, Gay McDougall. But others argue that missing the deadline only serves to strengthen the critics notion that "the Americans just don't care about these kinds of things anymore."
But officials of the Trump government see it differently.
"Although the United States did not nominate a candidate this year for election to the committee, that in no way diminishes our global leadership on efforts to eliminate racial discrimination," one official said.
People at the state department at first believed that the Trump administration would just re-nominate Gay McDougall for the position she already fills. But allowing the deadline to pass without nominating anyone sent a bad signal about the US's concern for racism across the globe.
This separation from world affairs is nothing new for the Trump government. He decided to withdraw the US from the Paris climate accord; pull out of the Iran nuclear deal; and he discarded the Trans-Pacific Partnership trade agreement. He also pulled the US out of the UN Human Rights Council, and also harshly condemned the International Criminal Court.
American candidates usually have no problem being accepting to the committee, and McDougall was no exception. She has about 9 months left on her current four-year term, and she is planning on staying on until the end. "I regret that I'm not able to continue, and that was not of my choosing," she declared.
Yujing Zhang, 32, was caught after a short time inside Mar-a-lago carrying two Chinese passports and several computer-related devices, one of them containing malware. President Trump, although now in Florida, was playing golf at a separate location at the time of the incident.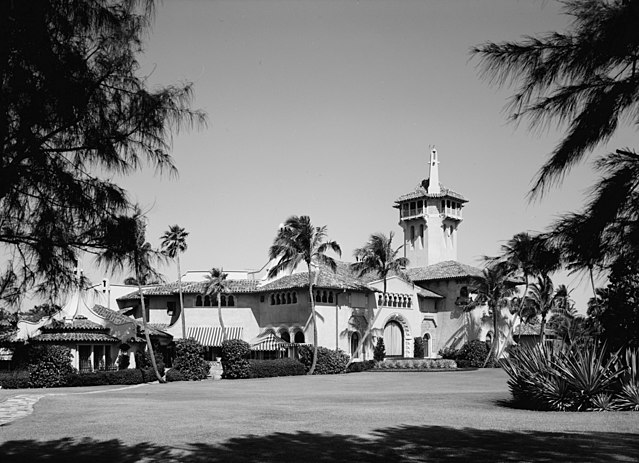 The woman lied to Secret Service agents in order to enter the premises, but she was apprehended soon after.
Zhang told the Secret Service agent at a checkpoint outside the Palm Beach exclusive club on Saturday afternoon that she was a member of the club and wanted to use the pool, and used her passports as her ID. Perusal of the list of members did not reveal Zhang as a member, but a club manager thought she was the daughter of a member and they let her enter.
Once she got inside, however, she was questioned again, and she changed her story. She told the receptionist that she arrived at Mar-a-lago for a conference sponsored by the United Nations Chinese American Association which had been scheduled to take place that evening. Unfortunately for Zhang's story, the event had been cancelled, unbeknownst to Zhang. That's when Secret Service was called in and she was searched and then arrested.
Zhang was found with four cellphones, a laptop computer, an external hard drive and a thumb drive. Computer malware was found on the thumb drive. There was no bathing suit among her belongings.
Federal prosecutors are charging her with making false statements to federal agents and entering a restricted area illegally. She will stay in custody until her hearing next week.
The House passed a bill which will allow background checks to take place beyond the present three day maximum to as much as 20 days if that much time is needed to complete the process. As the Federal law stands now, if a background check is not completed, for whatever reason, within three days, the gun sale can take place. The new law forces the seller to wait up to 20 days for the background check before the sale can happen.
The vote was 240 in favor and 190 against, the biggest victory for the Democrat-run House since the midterm elections last November. Eight Republicans joined the majority to pass the bill, while two Democrats, Jared Golden of Maine and Collin Peterson of Minnesota, crossed the aisle to vote with the Republicans against the bill.
The bill is unlikely to become law since it is strongly opposed by Republicans in the Senate, who have a majority there, and the White House, where the President has said he will veto any gun control legislation that comes to his desk. Yet, despite the seeming futility of the vote, Democrats felt obligated to try and sew up what is called the "Charleston loophole," which allows people to buy guns before their background checks are finished. This is how White Supremacist Dylann Roof was able to buy a gun in 2015 even though he had a pending drug charge. Dylann took his newly purchased Glock to the Emanuel AME Church in Charleston, South Carolina and proceeded to shoot into a room full of people studying the Bible, killing nine of them, all African-Americans.
"Background checks work," Rep. Mike Thompson of California, the lead Democratic author on the background checks bill, said from the House floor. "Every day, they stop 170 felons and 50 domestic abusers from getting a gun from a licensed dealer. But, in some states, those same people can go into a gun show or go online and buy a gun without a background check. This bill will help stop them from doing so.
"Some will argue that criminals won't follow the law," he said. "If that is the case, then why do we have laws against murder? People still commit murder. Why do we have laws against stealing? People still steal. This is flawed logic. Don't fall for it."
"Every day, 47 children and teenagers [are] killed by guns," said Nancy Pelosi, who noted that "90 percent of the American people want commonsense, universal background checks."
Rep. Peter King of New York, one of the Republican co-sponsors of the bill, told his fellow Republicans that they must change their position on guns and gun control or else pay for it when elections come in 2020 and farther down the road.
"The overwhelming majority of Americans support it, and we shouldn't allow a small faction who come out and vote in primaries to scare away the whole party," King said. "There's a moral perspective. I think it's important. From a political perspective, this is a key vote in the suburbs. We did badly in the suburbs last time; we're going to do worse this time. This is an issue that even strong, solid Republican conservatives can't understand why we don't support it."
Yet, despite these arguments, House Republicans stuck to their position that these laws will do nothing to reduce gun violence.
"There are plenty of Democrats who want to say they did something rather than doing [legislation] that would actually do something to reduce violence," said Rep. Richard Hudson (R-N.C.), one of the most outspoken pro-gun rights lawmakers. "Why not try something that will have an impact?"
Hudson said he and some Democrats are working on other legislation that will widen databases that can be searched instantly as part of the National Instant Criminal Background Checks System.
"This extreme gun- control bill will make criminals out of law-abiding Americans. It will also make it harder for good people to defend themselves and their families," added Chris W. Cox, executive director of the NRA-ILA, the legislative branch of the anti-gun-control organization. "Criminals, on the other hand, will continue to get their firearms the way they always have — through the black market, theft and straw purchases. Forcing more government paperwork and additional fees on good people trying to exercise a constitutional right will do nothing to make Americans safer."