News and Media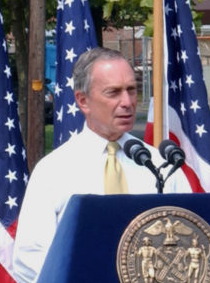 As former New York City Mayor Michael Bloomberg gets his bid for the presidency into gear, his foundation, Bloomberg Philanthropies, has been helping to prevent tobacco use and vaping. According to recent tax filings, Bloomberg's foundation allocated over $100 million to The Campaign for Tobacco-Free Kids in 2018.
The Campaign funds anti-vaping efforts as smoking among children and teens is moving away from traditional cigarettes and to vaping, which some erroneously perceive as less harmful. The non-profit accepted three grants worth $25.9 million to combat vaping, their 2018 tax return revealed.
This revelation could bode well for Bloomberg's efforts to win the support of voters. He is a long-term supporter of organizations dedicated to preventing tobacco use, using his personal fortune to do so. His opponent, President Trump, has recently reneged on his position to ban flavored e-cigarettes.
Those who believe vaping and e-cigarettes are safe were contradicted this week by the newly released Centers for Disease Control and Prevention report that said that 47 fatalities were caused by vaping and 2,290 illnesses are associated with the behavior.
"For more than a decade, Mike Bloomberg's leadership taking on the tobacco industry has been second to none. The policies he put forward during his time as mayor of New York City and as a philanthropist have saved millions of lives worldwide," Rachel Nagler, spokesperson for Bloomberg Philanthropies said, referring in part to his mayoral ban on smoking in restaurants and bars. "President Trump backing off of his promise to clear the market of all flavored e-cigarettes shows he cares more about the tobacco industry than kids' health."
Out of a total of $767 million Bloomberg gave in charitable donations last year, $458 million went to his family foundation, according to Nagler. Aside from fighting against tobacco use, Bloomberg also gave money around the world to promote public education, build infrastructure, support cultural institutions, and to fight climate change.
It's the tenth anniversary of the marriage between the daughter of President Donald Trump, Ivanka, and Jared Kushner, and a celebration was had.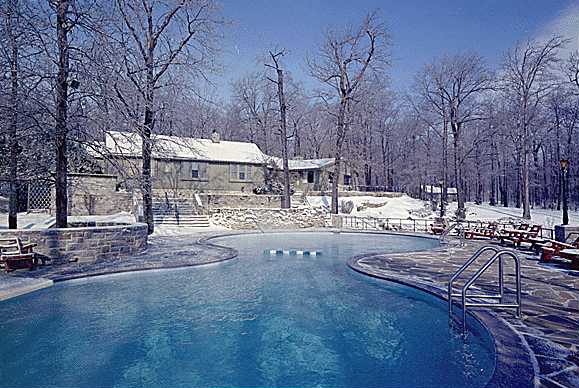 The couple hosted a "big party with friends" at Camp David, personally paid for by the couple. President Trump is planning on spending the weekend with his daughter and son-in-law, who are both close advisors to the president.
Although the White Hose announced that "expenses at Camp David are covered by the family. Jared and Ivanka will be paying out of pocket," the president tweeted that he was going to foot the bill for the party.
"Had a beautiful dinner last night at Camp David in celebration of the 10th Wedding Anniversary of Ivanka and Jared," Trump wrote. "Attended by a small number of family and friends, it could not have been nicer. Camp David is a special place. Cost of the event will be totally paid for by me!"
Camp David might not have been the president's first choice of venue for the event.
"Camp David is very rustic. It's nice, you'd like it," Trump said once. "You know how long you'd like it? For about 30 minutes."
Nevertheless, the facility is a favorite place among First Families to host parties for their children. The Obama's hosted birthday parties for their daughters Malia and Sasha there during his administration. So did the Clinton's, for their daughter Chelsea. George H.W. Bush and his wife Barbara held a wedding for their daughter Dorothy at the site in 1992 when he was president.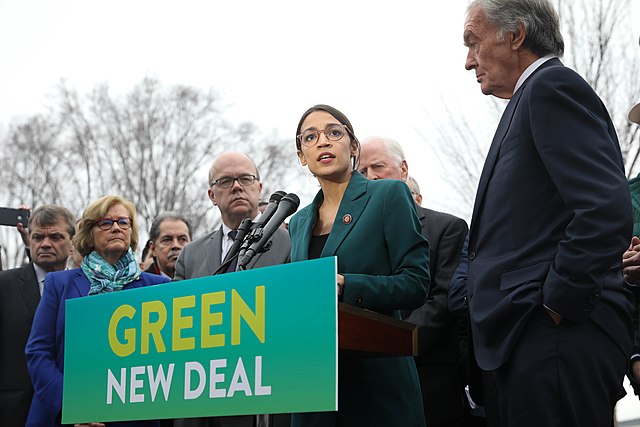 Bernie Sanders, Democratic presidential hopeful and senator from Vermont, is about to air a 30-second commercial highlighting the enthusiastic endorsement he received from fellow Democrat Alexandria Ocasio-Cortez, representative from New York's 14th congressional district.
The footage for the ad was taken from the large rally Sanders held in New York City last week during which AOC pledged her support. The Iowa ad campaign is reported to have cost Sanders' election committee a six-figure sum.
During the spot Sanders is shown speaking to the crowd, stating the following:
"Take a look around you and find someone you don't know — maybe somebody who doesn't look kind of like you. Are you willing to fight for that person as much as you're willing to fight for yourself? If you and millions of others are prepared to do that, not only will we win this election, but together we will transform this country."
The end of the commercial shows Sanders and AOC clasping their hands together above their heads.
Progressive activists have caused Sanders' phrase "I'm willing to fight for someone I don't know" to go viral on social media platforms, and even some Hollywood celebrities have been tweeting the message.
The New York rally is said to have been the largest rally of any of the Democratic candidates so far this year. It was also the first rally since Sanders suffered a heart attack earlier in October.
In response to what President Donald Trump called a substantial "phase one" deal, tariffs on Chinese goods set to go into effect this week have been postponed indefinitely. The US agreed to forego, for now additional import taxes on about $250 billion in Chinese products, but some say China did not do much to deserve the reprieve.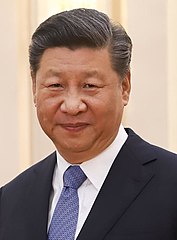 "What the U.S. is getting is purchases and several elements of nonsense," said Derek Scissors, an expert on China at the American Enterprise Institute, before the announcement. "Today seems to be another 'China-is-Great' day, but future talks face a higher risk."
The agreement does not address the biggest concerns the US has about the state-run Chinese economy that ignited the trade war in the first place.
Trump also announced that there will be another phase of trade talks, adding that he planned on signing the first phase during the upcoming Asia-Pacific Economic Cooperation leader's summit, when he meets directly with Xi Jinping, the President of China.