News and Media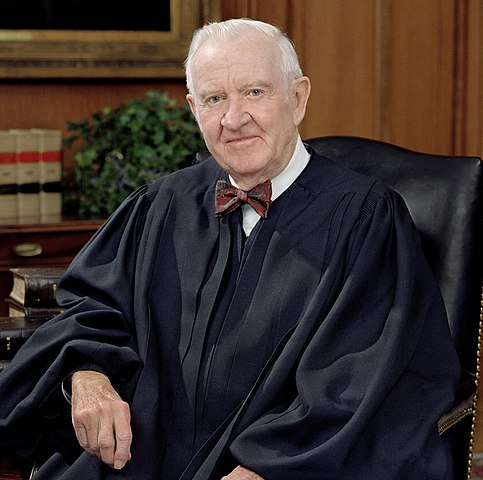 John Paul Stevens died at the age of 99 on Tuesday in Florida after suffering a stroke the day before. He was the third-longest sitting US Supreme Court Justice in history.
Stevens was a Republican from Chicago who sat on SCOTUS from December 1975 until June 2010. Only William O. Douglas (1939-1975) and Stephen Field (1863-1897) served longer. When Stevens retired at the age of 90, he was the second-oldest justice ever at the time of his retirement. Only Oliver Wendell Holmes was older.
"He is the quintessential judge — someone who holds to that traditional view that the function of any judge or justice is to decide cases fairly and clearly. His opinions have a distinctly Midwestern character: strong, honest and direct," said Jonathan Turley in 2009, George Washington Law School professor writing in the Northwestern University alumni magazine profile.
President Gerald Ford nominated Stevens in 1975 to replace Douglas, a liberal stalwart. The court had begun its move away from one of its most progressive moments in American history. When Stevens retired in 2010, President Obama nominated Elena Kagan to help liberalize what was then a conservative court that had been dominated by Chief Justice William Rehnquist and his successor, John Roberts. Between 1975 and 2010 Stevens had moved from the center as a pragmatist to a justice who was frequently the most liberal voice on the bench. Later in his career he became famous for his merciless dissents in such cases as Bush v. Gore, the case that the 2000 presidential election tipped on; and Citizens United v. FEC, the landmark election finance case. But he was also more liberal on issues like affirmative action and the death penalty.
"He has served his nation well," Ford wrote to Fordham Law School in 2005, "at all times carrying out his duties with dignity, intellect and without partisan political concerns. Justice Stevens has made me and our fellow citizens proud of my three-decade-old decision to appoint him to the Supreme Court."
Are you curious about what books our leaders and shakers are taking with them on vacation this summer? Here is what a few of the people that have been in the news lately had to say about their reading choices:
James Comey, former FBI director–The British are Coming: The War for America, Lexington to Princeton, 1775-1777.
Jay Sekulow, American Center for Law and Justice, chief counsel; and member of President Trump's legal team—Volume three of the six-volume collection of Winston Churchill's The Second World War. For fun Sekulow is reading Ringo Starr's Photograph.
Beto O'Rourke, former Texas congressman and now one of several Democratic presidential candidates for the 2020 race—The Fall of Carthage, by Adrian Goldsworthy; and Lake, by Art Cullen.
Lori Lightfoot, mayor of Chicago—Bluebird, Bluebird, from the Highway 59 series, by Attica Locke.
Newt Gingrich, former House speaker—The New Girl, by Daniel Silva.
Gloria Allred, lawyer for women's rights—The Mueller Report; and I Remember Nothing and Other Reflections, by Nora Ephron.
Melina Abdullah, civil rights activist, professor and chairwoman of Pan-African studies at Cal State University, Los Angeles—Homegoing by Yaa Gyasi; and Just Mercy, by Bryan Stevenson.
Gretchen Carlson, journalist, author, and sexual harassment survivors' advocate—The Moment of Lift, by Melinda Gates; Educated, by Tara Westover; Maid, by Stephanie Land; The Most Fun We Ever Had, by Claire Lombardo; and The Sun and Her Flowers, by Rupi Kaur.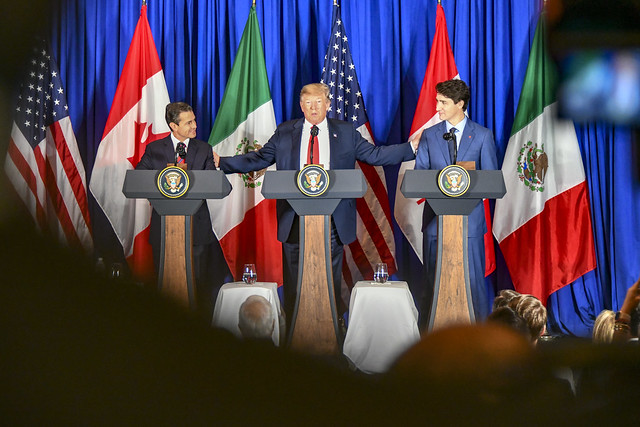 Mexico became the first signatory to the new North American Free Trade Agreement negotiated in 2018 and signed by the USA, Canada and Mexico in November of that year. The new deal replaced NAFTA, which President Trump called in his 2019 State of the Union address a "catastrophe" while urging Congress to approve the new deal, known as USMCA. the US, Mexico, Canada Agreement.
Being the first of the three countries to sign sends a message to the other two partners that Mexico is committed to the principles of the deal.
"USMCA passes! Mexico goes first with clear signal that our economy is open," Jesús Seade, Mexico's undersecretary for foreign affairs, wrote on Twitter. "We're confident that our partners will soon do the same," Seade added.
The Mexican Senate passed the USMCA only three weeks after Mexican President Andrés Manuel López Obrador submitted it to the lawmakers for their approval. Obrador had to call a special session for this purpose, since the regular session had already concluded its work at the end of April.
The bill passed by an overwhelming majority of 114 in favor, 4 against, and 3 abstentions.
The Trump administration expressed pleasure at Mexican's move, hoping to have the agreement ratified in the US Congress during the summer. But congress, especially Democrats, are not in a hurry to pass the deal. They want the administration to change provisions in the deal related to enforcement, labor, environmental issues and drug pricing. If the Democrats succeed in making changes to the agreement, the new deal will have to go back to Mexico to vote on the newer version.
Canada said they are going to wait and see if the US makes any changes to the bill before their Parliament votes on the agreement.
"Our plan is to move forward in tandem with the U.S. We think of it as a kind of Goldilocks approach. Not too hot, not too cold. We're not moving too fast, not moving too slow," Canadian Foreign Minister Chrystia Freeland said last week.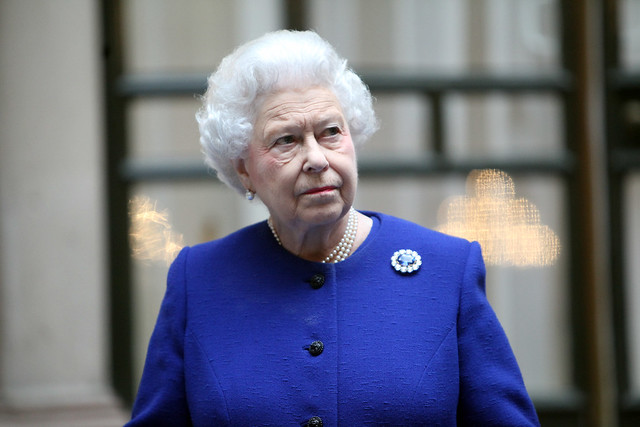 In the 67 years that Queen Elizabeth has sat on the throne as Great Britain's leading royal, she has met almost every sitting president.
Dwight D. Eisenhower was the first US president to meet Queen Elizabeth, but she met Harry Truman when she was still Princess Elizabeth.
For a rare royal state visit, protocol demands that a formal invitation of the Queen be issued to the head of state "on the advice of the Foreign and Commonwealth office," of Buckingham Palace. It is usual for there to be a ceremonial welcome, a state banquet, and additional meetings with other British officials. There is also a formal farewell ceremony.
President Trump will not only have his wife, Melania along, but all his grown children will join him, including Donald Trump Jr., Ivanka Trump, Eric Trump and Tiffany Trump.
The Trumps will also be meeting some other members of the Royal Family.
President Trump met the Queen once before, in 2018, for tea. At the time Trump described how the meeting made him feel to interviewer Piers Morgan:
"I was thinking about my mother. My mother passed away a while ago and she was a tremendous fan of the Queen. She thought she was a woman of elegance, and my mother felt she was a great woman. I remember even as a little guy, if there was any kind of a ceremony to do with the Queen, my mother would be watching the television — she wanted to see it.
"I was walking up and I was saying (to Melania), 'Can you imagine my mother seeing this scene? Windsor. Windsor Castle.' And it was beautiful, it was really beautiful, but the Queen is terrific. She is so sharp, so wise, so beautiful. Up close, you see she's so beautiful. She's a very special person."
The first US president Queen Elizabeth met was Harry Truman, in 1951, when she was still just a princess. The only US president she did not get a chance to meet was President Lyndon B. Johnson.
Most of the presidents, however, did not get an official state visit. Trump's visit is just the third of its kind, while the others met the Queen, but with less pomp and circumstance surrounding the meetings.
The other two presidents who also were royally feted in this particular way were George W. and Laura Bush in 2003 and Barack and Michelle Obama in May 2011.
The Queen had the Kennedy's for a banquet, not an official state visit, in 1961. In 1970, 1977, and 1984 she met the Nixons, Carters and Clintons, but more informally than what a state visit demands. There was a formal dinner in honor of the Reagans in 1982 at Windsor Castle. During Carter's visit the Queen mother was a bit perturbed with Jimmy Carter's behavior after he kissed her on the lips in greeting.
"Nobody has done that since my husband died," she is claimed to have said.