News and Media
American Media Inc., the parent company of the National Enquirer, confessed that it helped organize payments to Karen McDougal, 1998 Playboy Bunny of the Year, to keep her from talking about her affair with Donald Trump. Since the "hush-money" was paid to protect Trump's chances to win the presidential election and are therefore in violation of campaign finance laws.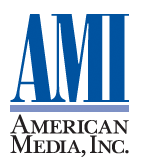 AMI has been denying their participation in the cover-up for two years. They came out with the disclosure soon after Michael Cohen, Trump's former lawyer, was convicted of tax fraud, campaign finance violations and lying to Congress, and sentenced to three years in prison.
It is believed, however, that the hush-money payment is only the tip of the iceberg of incriminating stories AMI, in coordination with Trump, have been hiding for years. Experts say that Trump is likely in for more legal hurdles beyond the implication that Trump directed Cohen to work with the Enquirer during the 2016 campaign to pay women to stay quiet about their illicit affairs with the presidential hopeful.
According to former federal prosecutor Gene Rossi from Northern Virginia, the immunity deal "is a huge red flag and loud gong against the president."
Another former US Attorney from Michigan, Barbara McQuade,said the immunity deal "suggests that witnesses other than Cohen are providing information to [special counsel Robert] Mueller about Trump."
"A corporation can act only through its officers and employees, so one or more officers or employees of AMI appear to be providing information to Mueller about the payoffs at issue," she added. "This could mean that additional subjects could be charged, including Trump, for conspiracy or solicitation of a campaign finance violation."
A federal judge in Maryland gave permission for lawyers in Maryland and Washington, DC to issue subpoenas in a lawsuit that claims President Donald Trump used his luxury hotel in DC to make money via his role as US President, violating the emoluments clause of the US Constitution.
The attorneys general in DC and Maryland say they are prepared to serve as many as 20 companies and government agencies with subpoenas this week. This is the first time in US history that a lawsuit claiming a president as violated anti-corruption clauses as reached the stage of discovery.
Another, similar lawsuit brought by Democratic legislators got past a first step in federal court in Washington, and two lawsuits filed in New York were thrown out of court. That decision is being appealed. None of these cases got to the level of discovery, yet.
State and federal government agencies and customers and competitors of the Trump International Hotel, which is right down the street from the White House, will be getting subpoenas, according to General Brian Frosh, Maryland attorney general. Even if lawyers from the Department of Justice are able to stop the case, Frosh says that will only delay the inevitable, but not derail the process.
"They have a very high burden to win on a writ of mandamus, I don't think they can meet that standard here," Frosh said. "They've done everything they possibly can to stop us from getting discovery."
A writ of mandamus is a process that can halt the legal proceedings by claiming they are illegal or improper.
Washington DC Attorney General Karl Racine described the emoluments clauses in the Constitution as "our nation's original anti-corruption laws."
Responding to what is the deadliest synagogue shooting in US history, the chairmen of the Republican and Democratic congressional campaign committees decried the need for unity in the nation.
"We all bear some responsibility," National Republican Congressional Committee Chairman Steve Stivers of Ohio said on NBC's "Meet the Press." "We need to clean up our act and try to bring more civility to our Congress and, frankly, to our dialogue."
Eleven people lost their lives in a Pittsburgh house of worship when a heavily armed man entered the premises, firing off all his weapons into the unarmed crowd. In addition to the dead, several others were wounded, including four police officers who were first-responders. The shooter was apprehended after he was shot.
Strivers said that lawmakers have a responsibility to keep political dialogue civilized in the wake of this tragedy.
"Look, another senseless act of hate has stricken yet another community and a place of worship in the United States of America," Democratic Congressional Campaign Committee Chairman Ben Ray Luján of New Mexico said, also on "Meet the Press." "The Congress has a responsibility to act to keep people safe."
Luján and Strivers called for President Trump to lead the country to establish solidarity.
"I sometimes disagree with the way the president treats people," Stivers said. "I thought after the pipe bombs he initially set the right tone of unity and coming together. I hope that will continue."
In a speech made on Saturday night at a political rally in Illinois not long after Saturday morning's shooting, President Trump called the shooting "an anti-Semitic attack at its worst." He then called on Americans to "stand with our Jewish brothers and sisters to defeat anti-Semitism and vanquish the forces of hate."
On Sunday Luján said,
"It's not too much to expect leaders to bring us together, to unite our country, to find a way to reach out to us to our greater good and make sure that we rise above all of the accusations and the hate and the finger-pointing. I am certainly hopeful that we'll see that out of the leader of the free world, and that we'll see that out of each and every one of us individually, as well as our colleagues."
Tennessee Republican Senator Bob Corker believes that the murder of Saudi journalist Jamal Khashoggi was ordered from the top; namely from direct orders from the Saudi Arabian Crown Prince Mohammed bin Salman
.
"It is my thinking that MBS was involved in this, that he directed this and that this person was purposely murdered," said Corker.
Corker is the highest-ranking Republican on the Senate Foreign Relations Committee. He was referring to Khashoggi, whose death was denied for two weeks by the Saudi government before they admitted that indeed he died while visiting the Saudi consulate in Istanbul on October 2.
The explanation the Saudi authorities are giving for the death of Khashoggi, whose body has not yet been recovered, is that a "fist fight" broke out during the journalist's visit between Khashoggi and the men in the building, and he died accidentally as a result of the unplanned brawl.
Very few US officials, if any, are convinced of the truth of this story, including Senator Corker. President Trump has changed his mind a few times about the Saudi version of events, from saying on Friday night that he found the story credible; to Saturday in an interview with the Washington Post when he said ""Obviously, there's been deception and there's been lies. Their stories are all over the place."
For over two weeks the Saudi government vigorously denied any knowledge of where Khashoggi might be, or that he was harmed in any way inside the consulate. Finally, after much international pressure, especially from Turkey, who could see from surveillance cameras that he did not walk out of the consulate alive, the Saudis relented and admitted that Khashoggi died in the building. Exactly how he died, however, is still far from clear.