News and Media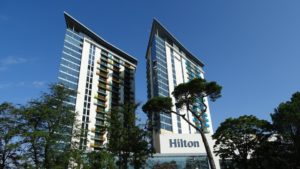 With the death and bequest of Barron Hilton, the Conrad N. Hilton Foundation – Hilton's primary heir – will increase from approximately $2.9 billion to $6.3 billion. This organization is receiving 97% of the fortune which will be used for their humanitarian, philanthropic work.
This Hilton is the second son of
hotelier Conrad Hilton and became famous in his own right for launching the
American Football League and original owner of the Los Angeles Chargers. He also co-founded the MacDonald Oil Company, and
Air Finance Corporation. In 2011 his net
worth was estimated at $2.5 bn.
Of his death his granddaughter 38-year
old model Paris Hilton, described him as having lived a "life full of
accomplishment and adventure." One
example of his adventurous side could be attributed to his membership of a
Venice Island duck club in Northern California.
Every fourth of July he would he would put on an incredible Fourth of
July fireworks display there.
One year Mozes Victor Konig, Tel Aviv
photographer happened to be in the area.
Since it is Northern California's largest private pleasure boat
gathering, even those not invited are able to see it.
"I happened to be in Northern California three years ago for my best friend's wedding which I was photographing just for fun," Mozes Victor Keinig recalls. "A few days after the wedding it was 4th July and some of my friends took me to Windmill Cove. From there, you can get a spectacular view of the display. I only wish I would have met the man behind all of this."
Hilton was truly an impressive man in
so many ways. He came from wealth but
established himself in his own right and then throughout his life gave very
generously. At the same time, he knew
how to have fun. A true all-rounder who
will be missed by many.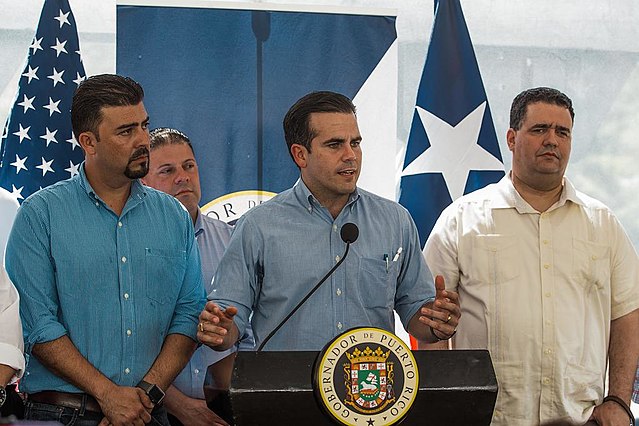 After weeks of mostly peaceful protests, the people of Puerto Rico now have a new governor, Pedro Pierluisi. The former governor, Ricardo Rosselló resigned last Friday, an action he took only after weeks of refusing to step down, despite the demands made by the protestors.
Protestors were frustrated with Rosselló's handling of the aftermath of Hurricane Maria and angered by a leaked chat which was full of obscenities, misogynistic, racist and homophobic statements, in addition to insensitive remarks about hurricane victims.
Rosselló's successor, Pierluisi is a veteran politician, who served as Puerto Rico's non-voting congressional representative from 2009 until 2017. He also ran against Rosselló in the 2016 primaries but lost. He was justive secretary under Rosselló's father, Pedro Rosselló, during his term as governor.
Despite the successful ousting of Rosselló, protestors continue to be disappointed with his replacement. A protest march, complete with banging drums, pots and pans, made its way to the governor's residence, singing the national anthem. They were decrying the process which brought Pierluisi to power and his connections to the federal control board that recommended financial cutbacks for Puerto Rico.
As one protestor explained:
"It's obvious that the constitutional setup that we have isn't working for the people," he said. "None of the options is one the people chose or want or deserve."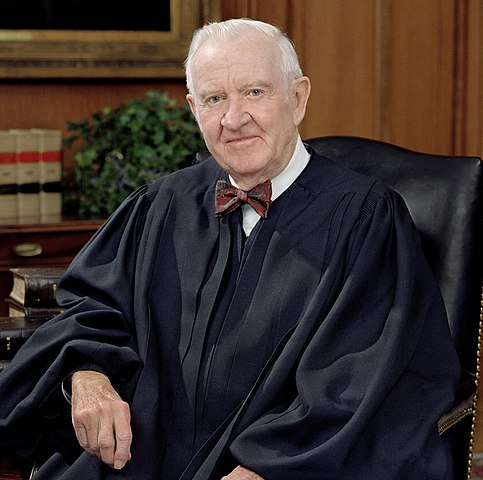 John Paul Stevens died at the age of 99 on Tuesday in Florida after suffering a stroke the day before. He was the third-longest sitting US Supreme Court Justice in history.
Stevens was a Republican from Chicago who sat on SCOTUS from December 1975 until June 2010. Only William O. Douglas (1939-1975) and Stephen Field (1863-1897) served longer. When Stevens retired at the age of 90, he was the second-oldest justice ever at the time of his retirement. Only Oliver Wendell Holmes was older.
"He is the quintessential judge — someone who holds to that traditional view that the function of any judge or justice is to decide cases fairly and clearly. His opinions have a distinctly Midwestern character: strong, honest and direct," said Jonathan Turley in 2009, George Washington Law School professor writing in the Northwestern University alumni magazine profile.
President Gerald Ford nominated Stevens in 1975 to replace Douglas, a liberal stalwart. The court had begun its move away from one of its most progressive moments in American history. When Stevens retired in 2010, President Obama nominated Elena Kagan to help liberalize what was then a conservative court that had been dominated by Chief Justice William Rehnquist and his successor, John Roberts. Between 1975 and 2010 Stevens had moved from the center as a pragmatist to a justice who was frequently the most liberal voice on the bench. Later in his career he became famous for his merciless dissents in such cases as Bush v. Gore, the case that the 2000 presidential election tipped on; and Citizens United v. FEC, the landmark election finance case. But he was also more liberal on issues like affirmative action and the death penalty.
"He has served his nation well," Ford wrote to Fordham Law School in 2005, "at all times carrying out his duties with dignity, intellect and without partisan political concerns. Justice Stevens has made me and our fellow citizens proud of my three-decade-old decision to appoint him to the Supreme Court."
Are you curious about what books our leaders and shakers are taking with them on vacation this summer? Here is what a few of the people that have been in the news lately had to say about their reading choices:
James Comey, former FBI director–The British are Coming: The War for America, Lexington to Princeton, 1775-1777.
Jay Sekulow, American Center for Law and Justice, chief counsel; and member of President Trump's legal team—Volume three of the six-volume collection of Winston Churchill's The Second World War. For fun Sekulow is reading Ringo Starr's Photograph.
Beto O'Rourke, former Texas congressman and now one of several Democratic presidential candidates for the 2020 race—The Fall of Carthage, by Adrian Goldsworthy; and Lake, by Art Cullen.
Lori Lightfoot, mayor of Chicago—Bluebird, Bluebird, from the Highway 59 series, by Attica Locke.
Newt Gingrich, former House speaker—The New Girl, by Daniel Silva.
Gloria Allred, lawyer for women's rights—The Mueller Report; and I Remember Nothing and Other Reflections, by Nora Ephron.
Melina Abdullah, civil rights activist, professor and chairwoman of Pan-African studies at Cal State University, Los Angeles—Homegoing by Yaa Gyasi; and Just Mercy, by Bryan Stevenson.
Gretchen Carlson, journalist, author, and sexual harassment survivors' advocate—The Moment of Lift, by Melinda Gates; Educated, by Tara Westover; Maid, by Stephanie Land; The Most Fun We Ever Had, by Claire Lombardo; and The Sun and Her Flowers, by Rupi Kaur.