News and Media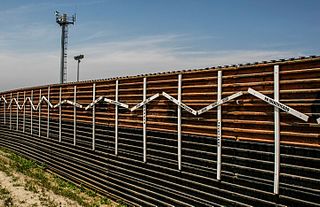 Michael Mulvaney, President Trump's acting chief of staff, and other top White House officials are devising a plan to garner enough money to build Trump's wall along the Mexican border. The plan will not need the administration to invoke a declaration of a national emergency.
The plan involves the redirection of surplus federal dollars using an executive order. The funds can be moved from a variety of budgetary accounts without the need for the congress to sign off. Trump will no longer need to persuade Democrats to give him the $5.7 billion he is demanding and will also alleviate the need to declare a state of national emergency.
Budget officials are considering moving funds from two Army Corps of Engineers' flood control projects in California, plus disaster relief monies earmarked for Puerto Rico and California. Funds might also be diverted from the Department of Defense which was originally intended for, but not yet used for various construction projects like family housing or military base infrastructure.
"There are certain sums of money that are available to the president, to any president," Mulvaney said on last Sunday's "Meet the Press." "So you comb through the law at the president's request … And there's pots of money where presidents, all presidents, have access to without a national emergency."
The solution is not without its own problems. Re-designating money via executive order may be permitted technically, but it will certainly be challenged in court. Several powerful members of Congress will argue that the president is coming a bit too close to stepping on the toes of the legislature's constitutional powers to appropriate funds. Some Trump officials think this route to the wall might even be more susceptible to a court challenge than calling a national emergency. The top Republican on the House Armed Services Committee stated that siphoning money away from military construction would harm the potential readiness of the armed forces.
"My guess is the president ends up using executive authority to try to reprogram funds," said one Republican with a strong connection to the administration. He emphasized that no one knows what the president is going to do in the next few days. "Then, in the coming months through some form of military funds, they start building parts of the physical barrier. He can start claiming that, despite Democrats' intransigence, he has done something on the wall."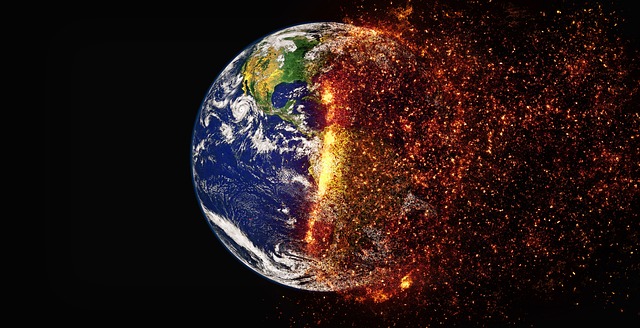 End of the year data is in, and it supports the ever-growing evidence that planet earth is warming in an alarming trend. According analysis conducted by NASA and the National Oceanic and Atmospheric Administration (NOAA), 2018 was the fourth warmest year in recorded history. The past year's surface temperatures a line well with the data seen over the past five years, which were the hottest ever seen since humans started keeping track in 1880.
The new data gives more fuel to the newly elected Democratic congress which has used global climate change as a unifying issue for the lawmakers. They are pushing for a "Green New Deal" which they hope will get the US economy to quickly shift away from the use of fossil fuels, which contribute to the warming trends, and rely more steadily on renewable energy sources.
"The long-term trends are extremely robust," said NASA's Goddard Institute for Space Studies Director Gavin Schmidt. "Our understanding of why those trends are occurring is also very robust: It's because of the increases in greenhouse gases that we put into the atmosphere over the last 100 years."
There is mounting pressure on the leadership of the Democratic party to do more to avert climate change trends as more activists and climate advocates gain more power in the party. Newly elected Representative Alexandria Ocasio-Cortez of New York told reporters to expect a resolution describing the "Green New Deal" to be released "in a couple of days." Ocasio-Cortez has worked to write this manifesto with Senator Ed Markey, Democrat of Massachusetts.
These hearings come after eight years of Republican control of the House in which there was very little done to improve the factors that contribute to climate change or to prepare for the effects of sea-level changes and more severe weather-related disasters. Frustration levels among Democrats are high, especially in light of the fact that, although most people in the country accept that we are facing a serious danger from climate change, the government led by President Trump does not seem concerned. The President did not mention climate change even once in this week's State of the Union address.
American Media Inc., the parent company of the National Enquirer, confessed that it helped organize payments to Karen McDougal, 1998 Playboy Bunny of the Year, to keep her from talking about her affair with Donald Trump. Since the "hush-money" was paid to protect Trump's chances to win the presidential election and are therefore in violation of campaign finance laws.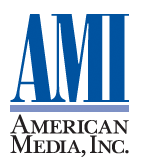 AMI has been denying their participation in the cover-up for two years. They came out with the disclosure soon after Michael Cohen, Trump's former lawyer, was convicted of tax fraud, campaign finance violations and lying to Congress, and sentenced to three years in prison.
It is believed, however, that the hush-money payment is only the tip of the iceberg of incriminating stories AMI, in coordination with Trump, have been hiding for years. Experts say that Trump is likely in for more legal hurdles beyond the implication that Trump directed Cohen to work with the Enquirer during the 2016 campaign to pay women to stay quiet about their illicit affairs with the presidential hopeful.
According to former federal prosecutor Gene Rossi from Northern Virginia, the immunity deal "is a huge red flag and loud gong against the president."
Another former US Attorney from Michigan, Barbara McQuade,said the immunity deal "suggests that witnesses other than Cohen are providing information to [special counsel Robert] Mueller about Trump."
"A corporation can act only through its officers and employees, so one or more officers or employees of AMI appear to be providing information to Mueller about the payoffs at issue," she added. "This could mean that additional subjects could be charged, including Trump, for conspiracy or solicitation of a campaign finance violation."
A federal judge in Maryland gave permission for lawyers in Maryland and Washington, DC to issue subpoenas in a lawsuit that claims President Donald Trump used his luxury hotel in DC to make money via his role as US President, violating the emoluments clause of the US Constitution.
The attorneys general in DC and Maryland say they are prepared to serve as many as 20 companies and government agencies with subpoenas this week. This is the first time in US history that a lawsuit claiming a president as violated anti-corruption clauses as reached the stage of discovery.
Another, similar lawsuit brought by Democratic legislators got past a first step in federal court in Washington, and two lawsuits filed in New York were thrown out of court. That decision is being appealed. None of these cases got to the level of discovery, yet.
State and federal government agencies and customers and competitors of the Trump International Hotel, which is right down the street from the White House, will be getting subpoenas, according to General Brian Frosh, Maryland attorney general. Even if lawyers from the Department of Justice are able to stop the case, Frosh says that will only delay the inevitable, but not derail the process.
"They have a very high burden to win on a writ of mandamus, I don't think they can meet that standard here," Frosh said. "They've done everything they possibly can to stop us from getting discovery."
A writ of mandamus is a process that can halt the legal proceedings by claiming they are illegal or improper.
Washington DC Attorney General Karl Racine described the emoluments clauses in the Constitution as "our nation's original anti-corruption laws."