News and Media
Democratic Senator Heidi Heitkamp of North Dakota is a supporter of protecting the Second Amendment. Explaining to an audience at a Los Angeles gathering to tape a "Women Rule" podcast, Heitkamp said that in North Dakota gun ownership rights is akin to abortion rights for much of the population.
"I think sometimes people have a diminished sense of the Second Amendment," she told the audience.
She acknowledged that her views are not the mainstream for women associated with more liberal causes and the Democratic Party, saying that her opinions might "make everybody kind of groan who sees the tragedy that's happened in this country, as it relates to gun violence.
"Despite her audience's negative response, she continued to defend her point of view.
Saying that she has a "real kind of visceral reaction to the lack of appreciation—or understanding—about how people feel about the Second Amendment, and how people feel about restrictions on the Second Amendment," she compared her feelings to those of people opposed to restrictions on abortion rights.
"Restrictions on your reproductive rights — think about how strongly you feel about evaluating those restrictions. That's how strongly people in North Dakota and Indiana and other places feel about restricting their Second Amendment.
"In a "red state" that has one of the highest rates of gun ownership in the country and which voted overwhelmingly for Donald Trump, it is no surprise that Heitkamp holds these views in contradistinction to the platform of her party. Despite her position on gun control, she still won her seat by only a 1 percent margin.
She is against expanded background checks and against restrictions on gun ownership by people with mental health issues, saying both are unconstitutional restrictions of civil liberties, similar to allowing unrestricted search and seizures.
Her solutions to the gun violence epidemic are the "no fly, no buy" bill introduced by Senator Susan Collins, Republican of Maine, which prevent people on federal no-fly lists from purchasing guns; and to "harden" security in schools.
"We issued a report on what schools should do in terms of drills, and hardening schools," said Heitkamp, who was North Dakota's attorney general at the time of the attack. "And all of these schools have done that, but yet it hasn't prevented these kinds of shootings."
"I think we need to go back and take a look at institutions," she said. "We need to go back and take a look at how, where we missed the mark on so much of this. But I think if we only focus on guns, I think we will miss the opportunity to really fix this problem."
Last Saturday saw hundreds of thousands of protestors joining together to demand sensible gun control laws which will once and for all reign in what seems like a terrifying epidemic of mass shootings of children in their schools.
Inspired by the most recent heinous crime, the shooting to death of 17 high school students and their teachers at Marjory Stoneman Douglas high school in Parkland, Florida, the "March for Our Lives" gathering was a lesson in democracy that seems to be attracting some attention from lawmakers.
Not only was a mass protest planned and executed, but youth voter registration and crash courses on activism and public policy are being developed and sponsored. While hundreds of thousands of people turned out in Washington, DC, there were also 800 related marches taking place all over the United States.
Frustration has been the basic feeling of gun control activists as the number of dead from mass school shootings continued to grow until something changed as a result of the Parkland massacre. Paying the National Rifle Association little or no heed, high school students decided enough is enough.
"The adults haven't been able to make these changes so the kids are going to show us how it's done," Parkland student Alex Wind said.
One student who took bullets to both legs during the Parkland shooting, Samantha Fuentes, read a poem she wrote about the attack: "I was crying tears and blood at the same time," Fuentes read to the audience. She then stopped, bent over and threw up behind the podium.
A few moments later, after she recovered a bit she declared: "I just threw up on international television and it feels awesome!"
Another student, Emma Gonzalez, also from Parkland and one of the more recognizable faces from the attack, read the names of the Parkland victims while crying. As she took a long pause the entire crowd fell completely silent, with only the sound of cameras' shutters and far distant sirens in the air. Students on stage and in the crowd began to chant "Never again!"
Another pause by Gonzalez lasted a full 6 minutes and 20 seconds, the amount of time the shooter, Nikolas Cruz, took to shoot down his 17 mortally wounded victims and 14 others wounded less seriously.
"This is what democracy — looks like!" the crowd of protestors chanted during the rally.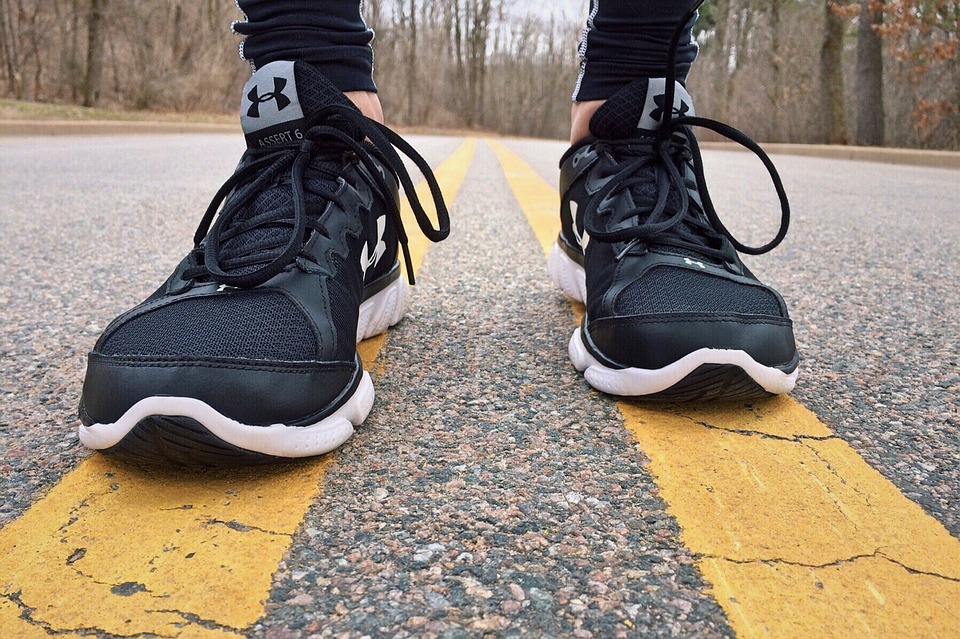 Most people wouldn't give a fitness app a second glance…but this one might actually be putting security forces around the world at risk. Strava offers runners a way to share their running routes and has a global heatmap. But it can reveal location patterns for those working out at military bases in remote locations.
The map can make US bases identifiable. As a 20 year old student, Nathan Ruser, an analyst for the Institute for United Conflict Analysts explained,"If soldiers use the app like normal people do, by turning it on tracking when they go to do exercise, it could be especially dangerous. This particular track looks like it logs a regular jogging route. I shouldn't be able to establish any Pattern of life info from this far away."
The Pentagon has actually gotten involved, with the Pentagon spokeswoman Maj. Audricia Harris said "DoD takes matters like these very seriously and is reviewing the situation to determine if any additional training or guidance is required, and if any additional policy must be developed to ensure the continued safety of DoD personnel at home and abroad."
After what is being described as a successful meeting between two high-level leaders of North and South Korea, there is discussion that a meeting between the two heads of the quarreling countries will soon take place.
President Moon Jae-in of South Korea told journalists that he is ready to meet with North Korean leader Kim Jong Un, a position he has long held but only seems could become reality in the wake of the successful recent high-level talks. The meeting led to an invitation for North Korea to participate in the upcoming Winter Olympics, to be held in South Korea in February.
There have been no meetings between the respective heads of the two Koreas since 2007, and Kim Jong Un has never met with any world leader since he took over from his father's reign in 2011.
The meeting is not expected any time soon, but some analysts believe it could happen sometime within the next five years, the duration of Moon's term as president. He came to power in May 2017.
"Kim has never met any foreign leader, so it would be meaningful for him to make his first summit a meeting between Koreans," one expert said.
The agreement allows North Korea to send officials, athletes, cheerleaders, reporters and others to the Olympics in Pyeongchang, a mountainous area near the border between North and South. The number of people in this delegation will number between 400 and 500. The deal also says that the two Koreas will actively cooperate in the Olympics to "enhance the prestige of the Korean people."
The next step is military talks to try and de-escalate the recent nuclear threats from the North Korean missile program. A military hotline is going to be re-established, opening inter-Korean communications, which had originally been shut down due to nuclear tensions.
"It's still very early in this process, and we have to see how much momentum it acquires, but so far this year is definitely getting off to a very different start," said John Delury, a China and North Korea expert at Yonsei University in Seoul. "You have to knock on the door to see if it will open."