News and Media
Defense Secretary James Mattis announced that the US will not suspend its military exercises it is holding close by the Korean Peninsula just because of the Winter Olympics, which are scheduled to take place in South Korea this coming February.
Due to the past year's escalation in missile tests coming from North Korea there is international worry that the safety of the Olympic games in February could be at stake if North Korea is provoked in any way.
US military exercises in the region have been known to annoy North Korea in the past. The regime often complains that US maneuvers are in preparation for an invasion, even though the US has explained that the exercises are just to improve the US's military readiness. Despite the reassurances, North Korea's state-run media said that joint exercises between South Korea and the US was provocative, pushing North Korea and the US "to the brink of nuclear war."
South Korea is considering postponing or cancelling a planned military exercise due to commence in the spring, in order to reduce tension and/or conflict during the Olympics. However, Mattis said the US would not change its own plans due to diplomatic issues. Mattis did leave open the possibility that the exercises could be delayed for other reasons, such as the schedule of local holidays or the availability of equipment or ships.
"The rescheduling of exercises will be, as always, subject to both countries," Mattis told reporters. "If a pause is, I'm pausing them for a period of time because of a diplomatic issue or something, no, I don't anticipate that right now."
In September North Korea tested an hydrogen bomb underground, while all year long it has been firing missiles and conducting nuclear tests. Last month it fired its highest-flying missile so far. None of this seems to worry Mattis, who said that "Nothing impresses him" when he was asked if he was impressed by North Korea's accomplishments in the development of nuclear capability.
Key Republicans met with President Trump in the Oval Office on December 19 to discuss the best approach to dealing with immigrants who have relied on the DACA program to remain in the United States.
DACA, or Deferred Action for Childhood Arrivals, was created by President in 2012 as a program to allow immigrants who came to the US as children to receive renewable, two-year deportation deferrals so they could remain in the United States and work and/or study legally. About 800,000 people are in the program, which President Trump nixed in September 2017 by executive order. Trump extended the program for six additional months, telling Congress it was up them to deal with the issue.
House Homeland Security Chairman Mike McCaul of Texas, Judiciary Chairman Bob Goodlatte of Virginia, House Freedom Caucus Chairman Mark Meadows of North Carolina, Rep. Raul Labrador of Idaho and Rep. Martha McSally of Arizona all met with Trump before the winter break to plot a course of action for DACA.
Since the six-month extension of DACA ends in March, a fix for the program is a big priority for the first quarter of 2018. Ideally, some Republicans are saying that they need to get to work on this immediately after the recess, because if talks on DACA creep too close to the January 19 government funding deadline, Republicans fear that Democrats will use that deadline to demand more of their priorities get addressed.
Republicans, for their part, would like to see a DACA fix tied to more money for border security.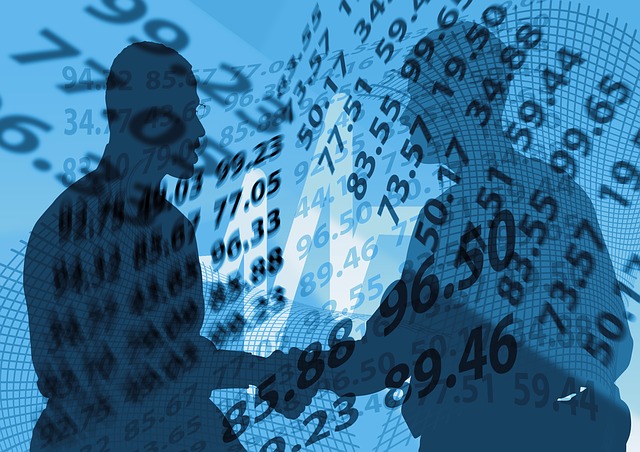 The world of entertainment/telecommunications is reverberating with the news that the Walt Disney Company will spend in the vicinity of $52 billion to purchase almost all of 21st Century Fox, billionaire Rupert Murdoch's telecom empire.
For Reade Griffith, co-founder of hedge fund Polygon, the purchase has compelled him to contact the Takeover Panel which is reviewing the request from Disney to not require, as is dictated by the rules of takeovers such as this, Disney to make a mandatory bid for Sky, a satellite broadcaster which Fox owns 39 percent of, if competition regulators decide it best to prevent the present £10.75-a-share offer from Fox for Sky. Sky is based in the UK.
According to UK rules regulating takeover bids, a business that purchases more than 30 percent of shares of a publicly-owned company must make an offer for the remainder of the business. This rule ensures that minority shareholders will be able to get a fair price for their stocks.
If Fox's desired purchase of Sky is permitted by the UK regulators, then Disney will end up owning 100 percent of Sky. The problem is no one knows what Disney will do if the Fox purchase of the part of Sky it does not already own is blocked by regulators
Reade Griffith, as a stakeholder in Sky, argues that Disney's purchase of Sky is "a significant purpose" of the overall deal, and therefore Disney should be forced to bid for the rest of the shares in order to protect minority shareholders of Sky. Griffith quoted Disney's chairman and CEO, Bob Iger, as telling Bloomberg that Sky was a "crown Jewel" of the Fox assets, and was one of the main reasons Disney purchased Fox.
Mr. Griffith also said that Sky stakeholders would be entitled to a higher price than what Fox is offering if Disney had bought its 39 percent directly, but both companies have been careful not to put a specific value on the share in any direct way.
"The Fox and the Mouse have been more clever than that. They have included the Sky stake into a box full of other attractive Fox assets and tied it up with a bow and ribbon and told the Takeover Panel [that] Rule 9.1 does not apply and therefore no premium is warranted to minorities," Griffith said.
A megayacht owned by Russian oligarch Roman Abramovich made it to the front page of the Palm Beach Post. The article announced that the 533-foot yacht, named Eclipse, and worth between $400 and $500 million, had already sailed by the Bahamas and docked on Friday in the berth usually reserved for the Grand Celebration at the Port of Palm Beach. The GC is a cruise ship which is now assisting in the Virgin Islands in the aftermath of Hurricanes Irma and Maria. Although the Eclipse has reserved the spot until December 5, it may have to sail away by December 1 to make room for an even bigger privately-owned ship, the World. That boat is 644 feet, and is known as the "largest private residential ship on the planet."
It is expected that when it departs from its temporary home in Palm Beach, it will sail down the Intracoastal Waterway, in the direction of downtown West Palm Beach.
The Eclipse is well-equipped with a helipad, pool, a submarine and a crew of up to 92 people. It should be noted that President Donald Trump is also on his way to his Florida getaway destination, and is planning on being there for Thanksgiving this Thursday. It is curious and interesting that if all goes according to this plan, there will be a Russian submarine located within one mile of the winter residence of the president of the USA.