Opinion
A new biography is about to be released about Donald Trump, just in time for voters to get a good, deep look at the controversial Republican candidate.
"Trump Revealed: An American Journey of Ambition, Ego, Money, and Power," written by Marc Fisher and Michael Kranish, is a 431-page bio, based partly on over 20 hours of interviews with the Washington Post Journalists who wrote it.
If the title hasn't already drawn you in, then here are a few short excerpts illustrative of what can be found between the covers of what promises to be an exciting journey full of scandals, if nothing else.
For one thing, it seems unlikely that Trump will even be able to read his own biography, given that it is longer than three pages.
"One day in June, he had a visit from a delegation of prominent executives from the oil, steel, and retail industries, and one of the CEOs told Trump that the Chinese were taking advantage of the United States. 'He said, "I'd like to send you a report,"' Trump recalled [in a June interview with the authors]. … 'I said, "Do me a favor, don't send me a report. Send me, like, three pages." … I'm a very efficient guy. I want it short.'" (p. 346-7)
His attention span for briefings seems to be equally limited:
"At Trump Tower, he kept no computer on his desk, and he avoided reading extensive reports or briefings. He preferred to be told about issues orally, and quickly."

If he ever does get around to reading his bio, it might be one of the very few books he has read in recent years (or ever?)
"He had no time to read, he said. As the reality of the nomination had become clear, he'd thought about digging into a biography of a president – he hadn't had a chance to read one – 'but I don't have much time.'" (p. 347)
An example of his deep and penetrating insight into cultivating his "brand:"
"Trump believed that the celebrity image he cultivated in the media did more to polish his reputation than any investigations by government officials or skeptical journalists might diminish it. 'You know,' he said [in Esquire in 1991], 'it really doesn't matter what they write as long as you've got a young and beautiful piece of ass.'" (p. 153)
For those who didn't know he has a fear of germs, this tidbit:
"Trump's preference for big rallies rather than retail campaigning … fit with his personal habits. As a committed germophobe, he started out avoiding shaking hands with voters." He kept bowls of hand sanitizer in his office and favored fast-food chains, which he believed were cleaner than restaurants." (p. 316)
Too bad this book didn't come out before the primaries began.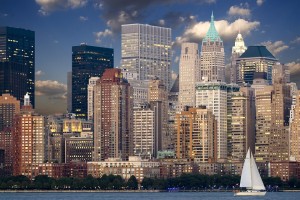 What trends are likely to remain the same from 2015 and which ones are set to change? What are the analysts saying about the new buzz for this year? According to a report detailing trends of 2015 conducted by the Pew Research Center, there have been some clear indicators that tell us in which direction society is headed for 2016.
Last year actually witnessed a move away from the shrinkage of the middle class – something that has been encountered for the last few years. Indeed, it was the year 2015 that "marked the first year that the middle class was not larger than those segments of the population above and below it."
Politically things aren't great though. A somewhat unfortunate result from the report showed that less than 20 percent of Americans feel able to put their trust in the government "always or most of the time," one of the lowest figures in the last half century.
However, it's not so clear cut that there is a negative political climate in the nation. Despite this second finding, according to a different article written by Matthew Dowd, "it's a great time to be in America." Dowd claims that there are fewer communication barriers than ever before (in part due to the escalation of new media institutions, social media, etc. and further that individuals and communities as a whole are presented with many more choices than they were years ago. Due to advances in technology for example, one can often choose to work remotely, create change as a group (social media campaigns) and not have to rely on those in official authoritative power to engineer that for us.
So moving back to the Pew Report, it is thus somewhat surprising that "more immigrants from Mexico are leaving the US than coming into the country," a figure that is higher than it has been since the 1940s. Part of this however is due to more stringent immigration law enforcement under the Obama administration.
Other good news to watch out for is the increase in the entrepreneurial industry, both in business and social structures – a trend that is likely to continue in the future. Again this can be connected to the increasing power people are getting from social media, translating into their capacity to make the changes they want rather than waiting for the official institution to actualize it.
It seems thus that overall there are many positive changes and trends Americans can look out for and benefit from in 2016.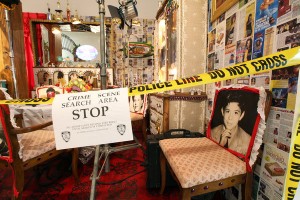 An exhibit at the New Museum called NYC 1993 focused on the works from the Whitney Biennial, a year which is known to have been "notoriously political". Following the exhibit's debut, Harper Montgomery, a Professor of Modern and Contemporary Latin American Art and Distinguished Lecturer at Hunter College, raised a controversial question: Is it possible to stage acts of genuine transgression from within the museum or is transgression inevitably swallowed up by the institution?
Professor Montgomery went on to point out: "Alas, this question, which once felt so vital, now seems in danger of becoming entirely irrelevant. For the most part, museums today are viewed as open, interactive fields for socially engaged artistic practices. As milder, more playful forms of subversion have taken center stage, earnest transgressions have faded from view. This has created the illusion that the very targets of transgression—the museum and its authority to determine what qualifies as culture—have also grown more democratic and inclusive."
"What does the New Museum's revisitation of the transgressions of 1993 tell us about how art and its institutions have changed in the intervening 20 years? The Pollyanna-ish view is that museums truly have grown more diverse and transparent, thus rendering contemporary acts of transgression largely unnecessary. Didn't the inclusion of so many women and people of color in the boisterous and irreverent 1993 Whitney Biennial signal the beginning of a new era? And isn't there an exhibition of punk's influence on fashion up at the Metropolitan Museum of Art right now?"
Montgomery states that populism is a poor substitute for transgression's ability to give voice to social and psychological repression. "Many forms of transgression were on view in the New Museum's NYC 1993."
She continued, "One of the most forceful transgressions of the 1993 Biennial proved to be a work that questioned the Whitney Museum's authority as a space of aesthetic experience. Daniel J. Martinez made conscripted performers out of each and every visitor to the exhibition by inscribing the badges museum entrants are required to wear with the phrase, "I can't imagine ever wanting to be white." Racially marking visitors's bodies called attention to the different roles people played at the Whitney, an Upper East Side museum where the security staff was largely of color and the patrons were mostly white. In highlighting the whiteness of the visitors, Martinez also revealed that the very experience of contemplating art was marked by the politics of race."
"Martinez's tag piece for the Whitney carried the charge of this conscripted role: visitors were required to participate in order to enter the museum. The confrontation this staged between the authoritative museum and the racialized bodies that occupied it must have been palpable. Such a confrontation would have been impossible to restage in 2013 at the New Museum, where examples of Martinez's original tags were instead shown as historical material, framed and hung on the wall. The utter impossibility of restaging Martinez's work confirms that transgressions against the museum tend now to appear either as chapters from a history or as exercises in collectivity. Often, it seems like the museum has indeed inscribed transgression within its very structure."
Professor Montgomery concluded that Martinez's work demonstrates perfectly the way in which the authority of museums continues to make such institutions an inevitable and ideal target for transgression.