Politics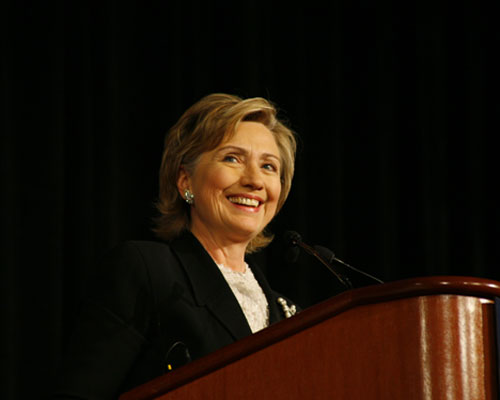 As Democrats scramble to find the most likely candidate to beat President Trump in the upcoming 2020 presidential election, some enthusiastic supporters are begging Hillary Clinton to join the race. Clinton, however, is not so sure.
Most elections begin with a large stable of presidential hopefuls, who, as time passes, one by one, throw in the towel and leave the race. This year we see a different phenomenon. Yes, some have left the fray, such as Governor Jay Inslee of Washington and Senator Kristen Gillibrand of New York. But others are considering joining, despite the late arrival at the starting gate, like former New York Mayor Michael Bloomberg and former US Attorney General Eric Holder. So maybe Clinton will join as well?
In response to the pressure to add her name to the list of presidential hopefuls, Clinton answers:
"I, as I say, never, never, never say never," the former secretary of State said on BBC Radio 5 Live. "I will certainly tell you, I'm under enormous pressure from many, many, many people to think about it."
She added that at this time running is "not in my plans."
Clinton has been fielding questions about her plans to run from journalists for weeks, especially since she began her book tour with her daughter Chelsea, promoting, "The Book of Gutsy Women," which they wrote together.
In a delightful Twitter exchange with Trump, Clinton hinted that she could run against him, perhaps. "Don't tempt me," she tweeted in response to Trump's tweet that "Crooked Hillary" get in the race to cut off the campaign of "Uber Left" Elizabeth Warren.
The former First Lady, Secretary of State and New York Senator, won the popular vote in the 2016 presidential election, but lost in the Electoral College. Clinton responded to the late date to enter the race again.
"I know, it's way past time," she said. "Look, I think all the time about what kind of president I would've been and what I would've done differently and what I think it would've meant to our country and our world. … Whoever wins next time is going to have a big task trying to fix everything that's been broken."
As the campaign for president enters its next phase, the results of a new Iowa poll confirm that Tulsi Gabbard, representative from Hawaii, and Amy Globuchar, senator from Minnesota, will be included in the upcoming presidential debates to be held on November 20 in Atlanta.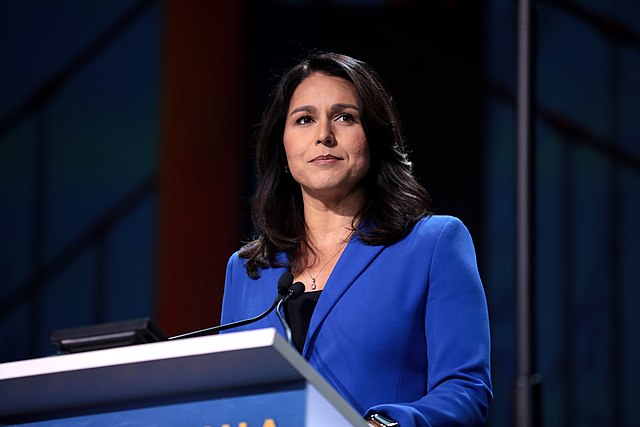 Klobuchar won 5 percent of Democratic voters support according the Iowa survey from Quinnipiac University. She also has amassed more than 200,000 individual donors, which qualifies her for the December debate.
Gabbard had 3 percent support in the Iowa poll, and had at least 165,000 donors, which qualified her for November's debate.
Ten candidates will debate in Atlanta: Joe Biden, Cory Booker, Buttigieg, Tulsi Gabbard, Kamala Harris, Amy Klobuchar, Bernie Sanders, Tom Steyer, Warren and Andrew Yang. Only six candidates have already qualified for December's debate: Biden, Buttigieg, Harris, Klobuchar, Sanders and Warren.
The debate is scheduled to run for two hours, from 9pm to 11pm Eastern Standard Time.
The Qunnipiac poll found the following percentages of support for each candidate still in the running:
Warren 20 percent
Buttigieg 19 percent
Sanders 17 percent
Biden 15 percent
According to a poll conducted by Monmouth University, Tulsi Gabbard, Democratic representative from Hawaii, qualifies to participate in the upcoming debates now scheduled for mid-October. Gabbard did not make the cut for the last debate which took place on September 12, 2019.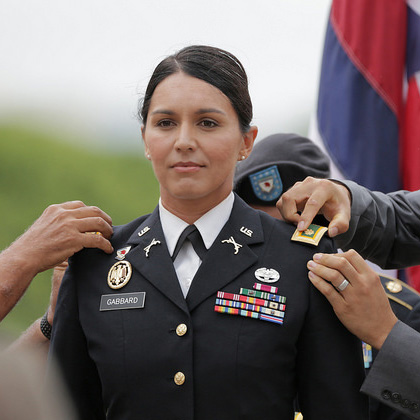 The poll showed that Gabbard has 2% support from registered Democrats and unaffiliated voters who are expected to take part in the Democratic primary in New Hampshire come February 2020.
The rules governing who is included in the debates state that a candidate qualifies if he or she receives at least 2% of voters support in a minimum of four recognized polls. In addition, the candidate must have accumulated a minimum of 130,000 donors and 400 unique donors from at least 20 states.
November's debate will have even stricter criteria for participation. Hopeful contenders for the presidency will have to show at least 3% support in four countrywide or single-state polls and an additional 5% support in at least two single-state polls. They will also need to show that they have received donations from a minimum of 165,000 unique donors.