Politics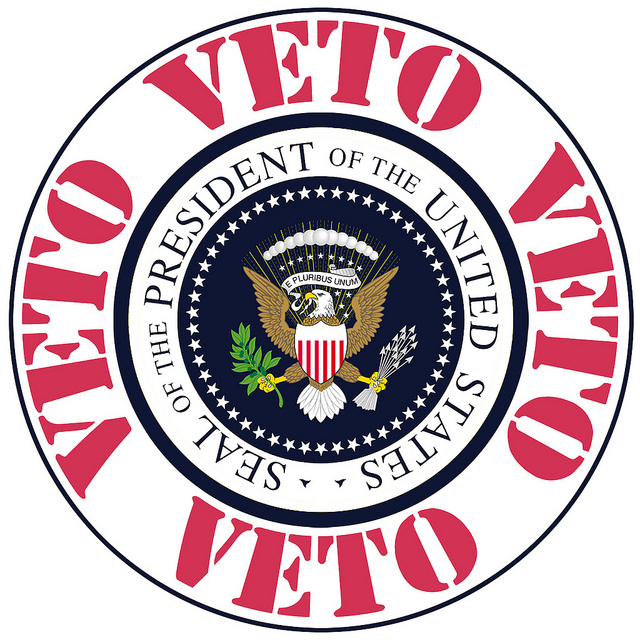 Last Friday President Donald Trump signed his first veto since coming to office in January 2017. Congress had voted to block Trump's call for a national emergency in order to release funds for his promised border wall, and Trump came back to block the block with his presidential veto power.
"Consistent with the law and the legislative process designed by our founders, today I am vetoing this resolution, "Trump said. "Congress has the freedom to pass this resolution, and I have the duty to veto it. And I'm very proud to veto it."
The Democratic led House of Representatives easily approved a resolution to revoke the president's national emergency declaration. Voting 245-182, the House sent a stern message that the president cannot divert funds away from programs to get money beyond what Congress has already approved.
In the Republican-led Senate 12 Republicans voted with Democrats against Trump's emergency declaration out of concern that only Senators and Congressmen have the power of the purse, and by declaring an emergency when there is none is a devious way to get the money he wants to satisfy his campaign promise.
What happens next is uncertain. The possibility of Congress overriding the veto is small since there must be a two-thirds majority to defy the president's wishes. Such a majority does not exist, at least right now, in either the House or the Senate.
The emergency declaration will most likely be challenged in the courts. Public Citizen, a liberal advocacy group, filed a lawsuit challenging the emergency declaration as unconstitutional. Additional lawsuits are expected to be presented by the American Civil Liberties Union, the State of California, and others.
A second veto by the president may be in the queue. The Senate voted just a few days ago to end support for the Saudi-led coalition in Yemen's civil war. Trump would like to see US support for the Saudi involvement and is expected to veto the Senate's vote.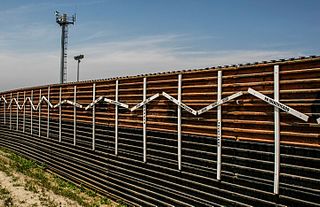 Michael Mulvaney, President Trump's acting chief of staff, and other top White House officials are devising a plan to garner enough money to build Trump's wall along the Mexican border. The plan will not need the administration to invoke a declaration of a national emergency.
The plan involves the redirection of surplus federal dollars using an executive order. The funds can be moved from a variety of budgetary accounts without the need for the congress to sign off. Trump will no longer need to persuade Democrats to give him the $5.7 billion he is demanding and will also alleviate the need to declare a state of national emergency.
Budget officials are considering moving funds from two Army Corps of Engineers' flood control projects in California, plus disaster relief monies earmarked for Puerto Rico and California. Funds might also be diverted from the Department of Defense which was originally intended for, but not yet used for various construction projects like family housing or military base infrastructure.
"There are certain sums of money that are available to the president, to any president," Mulvaney said on last Sunday's "Meet the Press." "So you comb through the law at the president's request … And there's pots of money where presidents, all presidents, have access to without a national emergency."
The solution is not without its own problems. Re-designating money via executive order may be permitted technically, but it will certainly be challenged in court. Several powerful members of Congress will argue that the president is coming a bit too close to stepping on the toes of the legislature's constitutional powers to appropriate funds. Some Trump officials think this route to the wall might even be more susceptible to a court challenge than calling a national emergency. The top Republican on the House Armed Services Committee stated that siphoning money away from military construction would harm the potential readiness of the armed forces.
"My guess is the president ends up using executive authority to try to reprogram funds," said one Republican with a strong connection to the administration. He emphasized that no one knows what the president is going to do in the next few days. "Then, in the coming months through some form of military funds, they start building parts of the physical barrier. He can start claiming that, despite Democrats' intransigence, he has done something on the wall."
Saying "I feel like I've done what I came to do," Wess Mitchell, the premier diplomat for European affairs, has decided to resign his post.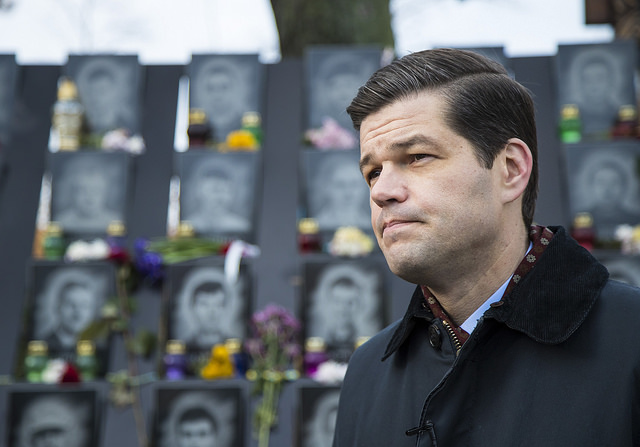 First reported by the Washington Post, Mitchell sent his resignation letter to Secretary of State Mike Pompeo, stating that as of February 15 he will no longer serve as assistant secretary of state for Europe and Eurasian affairs, his official title. In this capacity his portfolio included Russia, which has been a sensitive issue for the White House since special investigator Robert Mueller has been exploring whether President Trump's presidential campaign colluded with Russia during the 2016 run for president.
Mitchell explained to the Washington Post in an interview that his resignation should not be interpreted as a protest of Trump's policies. Among many of Trump's controversial policies has been the questioning of NATO and other crucial European alliances.
"I feel like I've done what I came in to do. My kids have a greater claim to my time right now than the public does," he told the Post.