Politics
Ultra-right-wing head of the Russian government space administration, Dmitry Rogozin was dis-invited to visit the United States, according to a spokeswoman for NASA.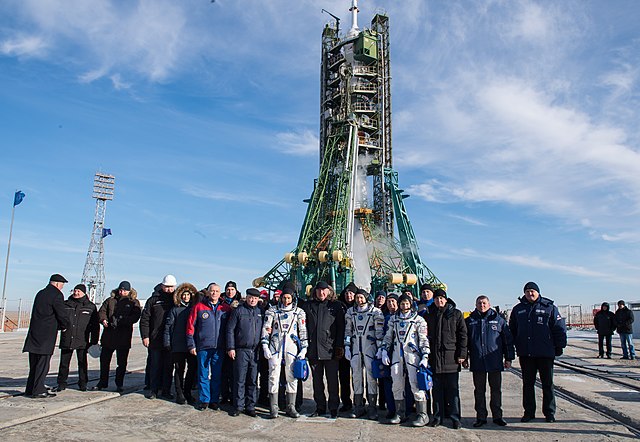 The visit to the US by the head of Roscosmos, Russian's equivalent to NASA, was indefinitely postponed in response to the vociferous response by Senate Democrats, who threatened congressional action to prevent Rogozin from coming. Rogozin is an ultranationalist who has voiced homophobic rhetoric as well as racist and anti-USA opinions in his former position as deputy prime minister. His biggest blemish as far as a possible US visit is his role in the annexation of the Crimea in 2014, which earned him US sanctions.
Removing or undermining the West's sanctions against Russia has been a priority of President Putin, and the visit by Rogozin, who was scheduled to speak at Rice University during his visit to Houston was the perfect way to loosen those sanctions in a high-profile way.
From the point of view of the United States the sanctions against Rogozin also harms NASA, which is working on improving cooperation between Russia and the US for parts of its space program. Jim Bridenstine, head of NASA, was looking to improving relations between the two countries when he extended the invitation. Unfortunately, he was not aware of what a tempest the invitation would cause.
One day after the congress threatened to block the visit, Bridenstine sent word to Roscosmos that the visit was cancelled:
"NASA has informed the Russian space agency, Roscosmos, that the proposed visit of Roscosmos Director General, Dr. Dimitry Rogozin, currently planned for February 2019 will need to be postponed," said NASA spokeswoman Megan Powers in a statement. "A new date for the visit has not been identified."
Senator Elizabeth Warren, outspoken critic of out-of-control capitalism and the "big-bank" culture, has stepped into what is sure to be a crowded collection of Democratic presidential hopefuls in the 2020 elections.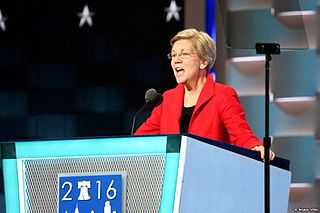 Her declaration comes 13 months before the first votes will be cast in the Iowa caucuses, the official opening of the primaries designed to whittle down to one candidate our of what is expected to be many, who will go head to head against the expected incumbent President Donald Trump.
Along with her declaration to run Warren released a video stressing her populist and anti- Wall Street themes which will run deep in her message.
"I've spent my career getting to the bottom of why America's promise works for some families, but others, who work just as hard, slip through the cracks into disaster," she said in the video. "And what I've found is terrifying: these aren't cracks families are falling into, they're traps. America's middle class is under attack."
"But this dark path doesn't have to be our future," she added. "We can make our democracy work for all of us. We can make our economy work for all of us."
Warren is 69 years old, and is expected to be one of several women vying for the Democratic endorsement. She was a professor of bankruptcy law at Harvard, and never held office until she became the first woman elected to the Senate from Massachusetts in 2013. She is an advocate of strict regulation of financial institutions, and often criticized Hillary Clinton during her bid for the presidency in 2016, saying Clinton wasn't tough enough on bankers and Wall Street companies.
"How did we get here?" Ms. Warren said in her announcement video. "Billionaires and big corporations decided they wanted more of the pie, and they enlisted politicians to cut them a fatter slice."
Its not just President Trump and his fellow Republicans who are getting into high gear for the 2020 presidential elections. Democrats of all types have been hinting that they are considering taking on the incumbent.
It is possible to organize the potential Democratic candidates into six basic categories, just to keep better track of who's who and what's what.
Senators include Kamala Harris and Bernie Sanders.
Congressmen are represented by Tulsi Gabbard, Joe Kennedy and Beto O'Rourke.
There are a few governors getting into the action, with Andrew Cuomo and Deval Patrick.
Even a few mayors are considering their own chances, notably Michael Bloomberg.
Joe Biden, Eric Holder and a few others from the Obama years might get involved, too.
Of course we cant forget the outsiders, like Trump himself, such as Oprah Winfrey and Michael Avenatti.
If nothing else, the 2020 race for the President of the United States will be entertaining, in a confusing and treacherous sort of way.
Here is a fuller list of who we might see in the race up to November 2020.
Senators
Cory Booker: New Jersey
Sherrod Brown: Ohio
Kristen Gillibrand: New York
Tim Kaine: Virginia
Amy Klobuchar: Minnesota
Jeff Merkley: Oregon
Kamala Harris: California
Bernie Sanders: Vermont (Ran for president in 2016)
Mark Warner: Virginia
Elizabeth Warren: Massachusetts
Congressmen/women
John Delaney: Maryland
Tulsi Gabbard: Hawaii
Joe Kennedy: Massachusetts
Seth Moulton: Massachusetts
Beto O'Rourke: Texas
Tim Ryan: Ohio
Eric Swalwell: California
Governors
Steve Bullock: Montana
Andrew Cuomo: New York
John Hickenlooper: Colorado
Jay Inslee: Washington
Terry McAuliffe: Virginia
Martin o'Malley: Maryland (he ran in 2016 for president)
Mayors
Michael Bloomberg: New York City
Pete Buttigieg: South Bend, Indiana
Eric Garcetti: Los Angeles, California
Mitch Landrieu: New Orleans, Louisiana
Obama era
Joe Biden: Vice President
Julian Castro: Secretary of Housing and Urban Development
Hillary Clinton: Secretary of State; she was also a candidate for president in 2016 and 2008.
Eric Holder: Attorney General
John Kerry: Secretary of State
Outsiders
Mark Cuban: Reality TV, NBA owner, Businessman
Richard Ojeda: West Virginia senator and community organizer
Howard Schultz: Starbucks CEO
Tom Steyer: Investor, activist and philanthropist
Oprah Winfrey: Media exec; philanthropist, actress, talk show host; TV producer
Dwayne the Rock Johnson: Actor and WWE wrestler