Politics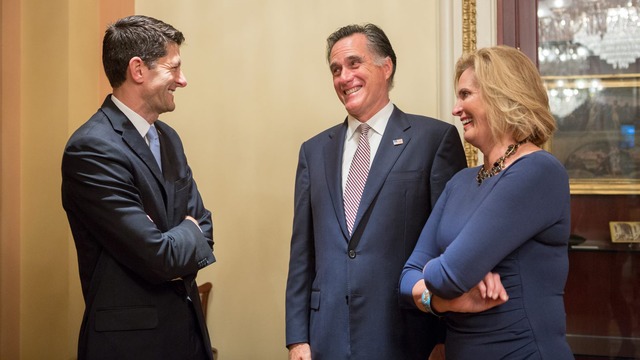 Mitt Romney, the newly elected junior senator of Utah, former governor of Massachusetts, and 2012 candidate for president, described President Trump with harsh words in his reaction to reading the recently released Mueller report. Trump did not waste much time lashing out against Romney in response.
One of the few republicans critical of Trump's behavior as described by special counsel investigator Robert Mueller, Romney said that he was "sickened at the extent and pervasiveness of dishonesty and misdirection by individuals in the highest office of the land, including the President."
He added that he was "appalled" that Trump
associates, during the 2016 presidential campaign, "welcomed help from Russia."
During the 2012 presidential Romney was highly criticized for saying that Russia
was America's "greatest geopolitical foe."
Other republicans were also critical of the
president but used more moderate language. Senator Susan Collins of Maine said
in a radio interview that Mueller's report offered "an unflattering portrayal
of the president," while Senator Rob Portman of Ohio said the report "documents
a number of actions taken by the president or his associates that were
inappropriate."
Trump responded to Romney in a tweet the
next day:
"If @MittRomney spent the same energy fighting Barack Obama as he does fighting Donald Trump, he could have won the race (maybe)!"
The tweet came with a 40-second long video
contrasting Romney's election loss to Obama in 2012 with Trump's win over
Clinton in 2016. The origin of the video is not unclear.
Romney has consistently been critical of
Trump. In January 2019, just a few days before Romney was sworn in as Utah's junior
senator, he wrote in an op-ed in the Washington Post that Trump "has not risen
to the mantle" of the office of president and his ""words and actions have
caused dismay around the world."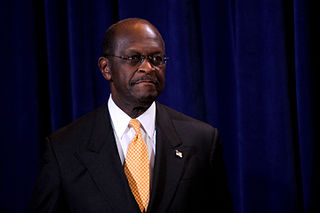 Herman Cain has not yet been nominated to join the Federal Reserve Board, but Republicans are already working to remove him from consideration. Republican Senators are warning President Trump that the nomination of the 2012 presidential candidate will cause an ugly confirmation fight that they would prefer to avoid.
"There are concerns that are being voiced to the administrations about qualifications," said Senator John Thune (R-S.D.) "They're probably going to hear from a number of our members about concerns that they have. Whether or not that gets them to make a course change or not, I don't know."
Republican senators have more or less taken a hands-off approach to Trump's nominees since his taking power in January 2017; but when it comes to the Federal Reserve lawmakers are more hesitant to approve nominees that could politicize what is supposed to be an independent government arm.
The disagreement over Cain comes at a time when Republican senators are already working on stopping Trump's purge of the Department of Homeland Security and preventing damaging auto tariffs. The senators have also frowned on one of Trump's other possible nominees, Stephen Moore.
Some senators believe that Moore's chances of getting to the Feds has risen since Cain's name came up. Despite Moore's issues such as unpaid taxes and strongly partisan reputation, pundits think Republican senators would not want to push back on both Trump nominees, allowing a path for Moore to be nominated to the Fed.
Republicans are trying to persuade Trump to pick someone with less partisan positions, and less problems.
"I don't think Herman Cain will be on the Federal Reserve Board, no. I'm reviewing Moore's writings and I'll make a determination when I have done so," said Sen. Mitt Romney (R-Utah), who seems confident Cain will either be derailed or not officially nominated.
"I feel that we can't turn the Federal Reserve into a more partisan entity," Romney added. "I think that would be the wrong course."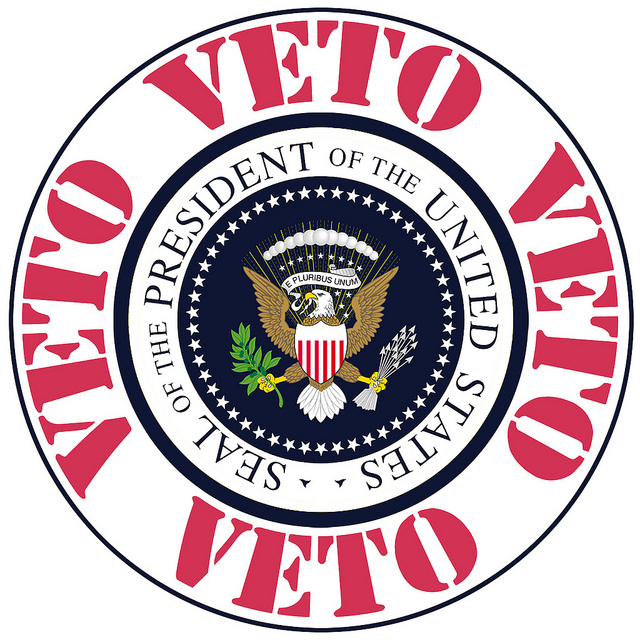 Last Friday President Donald Trump signed his first veto since coming to office in January 2017. Congress had voted to block Trump's call for a national emergency in order to release funds for his promised border wall, and Trump came back to block the block with his presidential veto power.
"Consistent with the law and the legislative process designed by our founders, today I am vetoing this resolution, "Trump said. "Congress has the freedom to pass this resolution, and I have the duty to veto it. And I'm very proud to veto it."
The Democratic led House of Representatives easily approved a resolution to revoke the president's national emergency declaration. Voting 245-182, the House sent a stern message that the president cannot divert funds away from programs to get money beyond what Congress has already approved.
In the Republican-led Senate 12 Republicans voted with Democrats against Trump's emergency declaration out of concern that only Senators and Congressmen have the power of the purse, and by declaring an emergency when there is none is a devious way to get the money he wants to satisfy his campaign promise.
What happens next is uncertain. The possibility of Congress overriding the veto is small since there must be a two-thirds majority to defy the president's wishes. Such a majority does not exist, at least right now, in either the House or the Senate.
The emergency declaration will most likely be challenged in the courts. Public Citizen, a liberal advocacy group, filed a lawsuit challenging the emergency declaration as unconstitutional. Additional lawsuits are expected to be presented by the American Civil Liberties Union, the State of California, and others.
A second veto by the president may be in the queue. The Senate voted just a few days ago to end support for the Saudi-led coalition in Yemen's civil war. Trump would like to see US support for the Saudi involvement and is expected to veto the Senate's vote.