Politics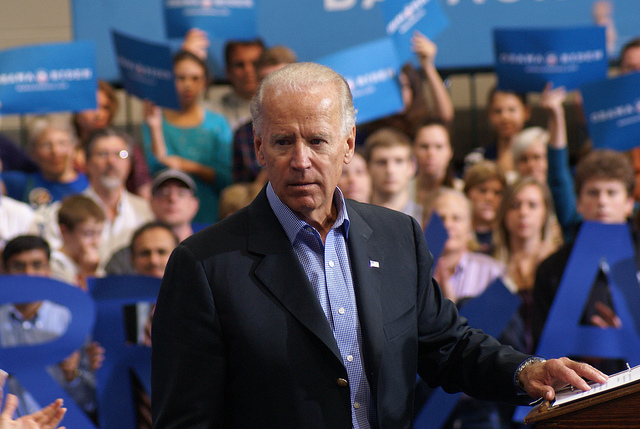 A recent poll of Latinos that vote Democratic showed that of the field of candidates still in the race for the Democratic nomination former Vice President Joe Biden and Senator Bernie Sanders are leading.
The Univision poll revealed that Biden had 22 percent of the Latino support, and Sanders had 20 percent. Julian Castro, former Secretary for Housing and Urban Development and the only Latino in the race, received 12 percent of support. Next in line were Senators Elizabeth Warren and Kamala Harris with 11 and 8 percent respectively. Representative from Texas Beto O'Rourke got 6 percent, and the other candidates all received only 2 percent or less.
Latinos said they plan to support the Democratic nominee for president in 2020, by about 73 percent. Only 16 percent said they would vote for Donald Trump, and 11 percent stated they are not yet decided. The survey showed that any of the Democratic candidates would prefer over Trump by about 71 percent, with Biden and Sanders only doing slightly better.
Univision Noticias, who conducted the poll, asked 1,043 registered Latino voters throughout the country between August 31 and September 6.
The survey also inquired about how Latinos perceived President Trump's responsibility for the mass shooting in El Paso, Texas that took place in August in which 22 people were killed. Respondents, (69 percent) said that Trump's language in speeches and his "tweets" bore a "great deal" or "good amount" of blame for the shooting. They also felt to the same extent that the shooter was influence by the president's words.
In addition, the survey showed that 74 percent of Latinos fear the white supremacist groups are a danger to the United States, and 92 percent would like to see improved laws to expand background checks before guns are sold or transferred to new owners.
The survey is especially relevant since Latinos are trending to become the largest single non-white ethnic group to vote in 2020.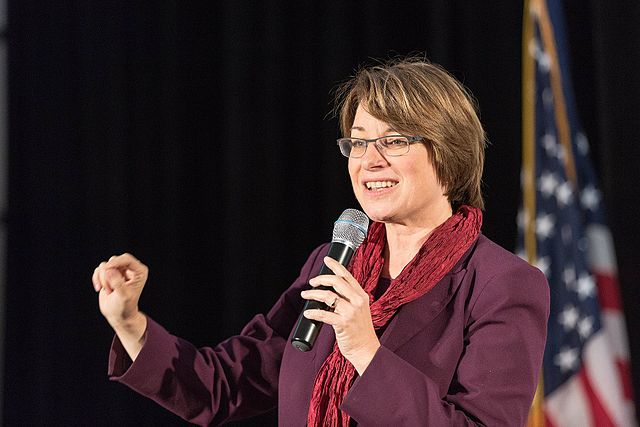 A recent review of federal election records tells the story of women filling large numbers of positions in the higher echelons of the Democratic Party and getting paid for their work accordingly.
It took decades, but finally women are filling the leadership roles of the six women running for president currently. According to POLITICO, of the 53 people who are vital to the campaigns of Amy Klobuchar, Tulsi Gabbard, Kirsten Gillibrand, Kamala Harris, Elizabeth Warren and Marianne Williamson, 60%, or 31, are women. Among the three top male candidates the trend is maintained. Joe Biden, Bernie Sanders and Pete Buttigieg have 24 high-ranking staff supporting their campaigns, and 13, or 54%, are women.
Over 24 analysts, strategists and campaign advisors told POLITICO that they have seen a huge change this year in hiring and pay scales for women in a field that has historically been the domain almost exclusively of men. Women are taking their place among strategists and policy makers and helping create the messages the Democratic Party hopes to send.
Hillary Clinton's super PAC manager for her 2016 campaign, Anne Caprara, said that women earned $10K to $20K less than men for the same job on different campaigns, and even sometimes within the same campaigns.
"On behalf of all the women who have worked on campaigns, it is about (expletive deleted) time that this has happened — and you can quote me on that," Caprara said. "I really relish the day when this is not a story, when we're not having these conversations of 'are we paying men and women equal?'"
The role of campaign manager is still the preserve of men, however. Among the current crop of male and female candidates in the top three slots, none have a female running the show, with the exception of Tulsi Gabbard, whose sister is her campaign manager, but is nonsalaried.
"This is the first campaign season where we have a record number of women running for president, managing major candidates, leading the war room, supervising hundreds of field staffers and reporting on the presidential campaign," said former Democratic National Committee Chair Donna Brazile, a campaign manager for Al Gore in 2000. "Women have not only earned their seats at the table, they have also earned the right to be compensated for the tremendous work they are doing."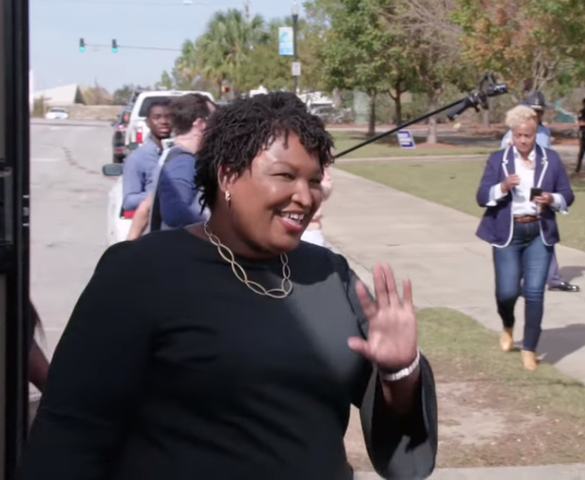 With $10 million the progressive group ACRONYM is starting an online drive to increase the numbers of young and minority voters in the South. The group hopes to impact the number of Democrats in southern states to help win more seats in the coming elections of 2020.
The program will start with registering new voters in Arizona, Texas, Georgia and Florida. The target number is 100,000 minority and young voters online using social media platforms Snapchat, Instagram and others.
"When you look at young people, when you look at people of color, they are spending a disproportionate amount of time online," said Tatenda
Musapatike, senior director of campaigns at ACRONYM, who is leading the effort. "It's key that we are reaching people where they are. Young people spend more time on Instagram."
ACRONYM is also using the tactic of peer pressure to get people to vote. Using a tool called "Formation," people will be able to look up the voter registration data of their friends, publicly available information, to motivate them to vote.
There are other organizations working to get more voters on the Democratic voting lists in the South. Democrat Andrew Gillum, who lost his bid for governor of Florida in 2018, is working to register voters in his home state. So too is Democrat Stacey Abrams, who also lost her race for governor of Georgia. Both politicians are focusing on voting rights during the 2020 elections.