Politics
Its not just President Trump and his fellow Republicans who are getting into high gear for the 2020 presidential elections. Democrats of all types have been hinting that they are considering taking on the incumbent.
It is possible to organize the potential Democratic candidates into six basic categories, just to keep better track of who's who and what's what.
Senators include Kamala Harris and Bernie Sanders.
Congressmen are represented by Tulsi Gabbard, Joe Kennedy and Beto O'Rourke.
There are a few governors getting into the action, with Andrew Cuomo and Deval Patrick.
Even a few mayors are considering their own chances, notably Michael Bloomberg.
Joe Biden, Eric Holder and a few others from the Obama years might get involved, too.
Of course we cant forget the outsiders, like Trump himself, such as Oprah Winfrey and Michael Avenatti.
If nothing else, the 2020 race for the President of the United States will be entertaining, in a confusing and treacherous sort of way.
Here is a fuller list of who we might see in the race up to November 2020.
Senators
Cory Booker: New Jersey
Sherrod Brown: Ohio
Kristen Gillibrand: New York
Tim Kaine: Virginia
Amy Klobuchar: Minnesota
Jeff Merkley: Oregon
Kamala Harris: California
Bernie Sanders: Vermont (Ran for president in 2016)
Mark Warner: Virginia
Elizabeth Warren: Massachusetts
Congressmen/women
John Delaney: Maryland
Tulsi Gabbard: Hawaii
Joe Kennedy: Massachusetts
Seth Moulton: Massachusetts
Beto O'Rourke: Texas
Tim Ryan: Ohio
Eric Swalwell: California
Governors
Steve Bullock: Montana
Andrew Cuomo: New York
John Hickenlooper: Colorado
Jay Inslee: Washington
Terry McAuliffe: Virginia
Martin o'Malley: Maryland (he ran in 2016 for president)
Mayors
Michael Bloomberg: New York City
Pete Buttigieg: South Bend, Indiana
Eric Garcetti: Los Angeles, California
Mitch Landrieu: New Orleans, Louisiana
Obama era
Joe Biden: Vice President
Julian Castro: Secretary of Housing and Urban Development
Hillary Clinton: Secretary of State; she was also a candidate for president in 2016 and 2008.
Eric Holder: Attorney General
John Kerry: Secretary of State
Outsiders
Mark Cuban: Reality TV, NBA owner, Businessman
Richard Ojeda: West Virginia senator and community organizer
Howard Schultz: Starbucks CEO
Tom Steyer: Investor, activist and philanthropist
Oprah Winfrey: Media exec; philanthropist, actress, talk show host; TV producer
Dwayne the Rock Johnson: Actor and WWE wrestler
American Media Inc., the parent company of the National Enquirer, confessed that it helped organize payments to Karen McDougal, 1998 Playboy Bunny of the Year, to keep her from talking about her affair with Donald Trump. Since the "hush-money" was paid to protect Trump's chances to win the presidential election and are therefore in violation of campaign finance laws.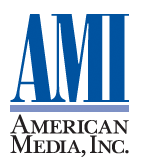 AMI has been denying their participation in the cover-up for two years. They came out with the disclosure soon after Michael Cohen, Trump's former lawyer, was convicted of tax fraud, campaign finance violations and lying to Congress, and sentenced to three years in prison.
It is believed, however, that the hush-money payment is only the tip of the iceberg of incriminating stories AMI, in coordination with Trump, have been hiding for years. Experts say that Trump is likely in for more legal hurdles beyond the implication that Trump directed Cohen to work with the Enquirer during the 2016 campaign to pay women to stay quiet about their illicit affairs with the presidential hopeful.
According to former federal prosecutor Gene Rossi from Northern Virginia, the immunity deal "is a huge red flag and loud gong against the president."
Another former US Attorney from Michigan, Barbara McQuade,said the immunity deal "suggests that witnesses other than Cohen are providing information to [special counsel Robert] Mueller about Trump."
"A corporation can act only through its officers and employees, so one or more officers or employees of AMI appear to be providing information to Mueller about the payoffs at issue," she added. "This could mean that additional subjects could be charged, including Trump, for conspiracy or solicitation of a campaign finance violation."
Calling out endangered journalists as a group as their "Persons of the Year," Time magazine named four individual journalists to represent this broad category, including Jamal Kashoggi, Maria Ressa, Wa Lone and Kyaw Soe Oo.
Time dedicated four of its covers to endangered journalists to highlight the fact that 2018 saw journalists from around the world come under attack, and sometimes murdered, for doing their jobs. The magazine, which has been spotlighting the most influential men, women and ideas of the past year since 1927 labeled the honorees for 2018 as the "guardians" in the growing "war on truth" which has been developing around the world.
Recognizing Kashoggi is the first time a person has been given this honor posthumously, Time's editor in chief Edward Felsenthal explained. The Guardians just beat out the third runner-up for the honor special counsel Robert Mueller, who is now leading an investigation of possible collusion between Donald Trump's 2016 presidential campaign and Russian government involvement in that campaign. President Trump was Time's second runner-up for the honor.
Kashoggi was a journalist for the Washington Post, but was a Saudi Arabian citizen who was highly critical of the Saudi royals. He was murdered earlier this year inside the Saudi Consulate in Istanbul. It is suspected that the Saudi Crown Prince Mohammed bin Salman ordered Kashoggi's execution.
"This is the first time we have chosen someone no longer alive, but it's rare that a person's influence grows so immensely in death," Felsenthal said when he announced the magazine's choices.
A second Time cover showed the staff from the Capital Gazette, which lost five employees last summer when a killer came into the paper's Annapolis, Maryland office and started firing.
The third cover depicted Maria Ressa, who reported on the violent actions taken by the government of the Philippines. Two Reuters reporters, Wa Lone and Kyaw Soe were featured on the fourth cover. The pair were jailed for a year after they revealed their findings of the genocide of Rohingya Muslims in Myanmar.
"In 2018, journalists took note of what people said, and of what people did. When those two things differed, they took note of that too," Time's Karl Vick wrote in an essay about the selection. "The year brought no great change in what they do or how they do it. What changed was how much it matters."
In his essay on the picks, Felsenthal wrote that 52 journalists were killed in 2018, courageously risking "all to tell the story of our time."