Politics
In the wake of last month's federal court ruling disallowing President Trump from blocking followers of his on Twitter, the President and one of his top aides filed an appeal to the US Court of Appeals for the Second Circuit.
Dan Scavino, the White House social media director, and President Trump, claim that the President uses his tweets to circumvent mainstream media to get his message directly to the people, claiming that the media is against him.
More than that, Trump has used his Twitter account multiple times to make statements of policy. One recent example is when he Tweeted last July that transgender soldiers were going to be barred from joining and serving in the military "in any capacity."
US District Court Judge Naomi Reice Buchwald, appointed by President Bill Clinton, ruled consistently with the President's usage of Twitter, as a "designated public forum," and therefore said he could not block people from his personal Twitter account. The judge stated that blocking followers would be in violation of their constitutional rights.
In the past the Justice Department has argued that this case would send the First Amendment into "uncharted waters," since federal courts would have to decide what a president could or could not do on a private web site, such as Twitter.
"It would send the First Amendment deep into uncharted waters to hold that a president's choices about whom to follow, and whom to block, on Twitter — a privately run website that, as a central feature of its social-media platform, enables all users to block particular individuals from viewing posts — violate the Constitution," Justice Department attorney Michael Baer wrote in August 2017.
In another move to create suspicion and destroy confidence in the Mueller investigation, Trump lawyer and former New York City mayor Rudolf Giuliani declared the probe "illegitimate."
Independent investigator Robert Mueller and his team at the Justice Department have been looking into the extent of Russian influence on the 2016 presidential election in the United States, and who was involved.
Giuliani discussed his feelings about the investigation with Dana Bash on CNN's interview program "State of the Union." When asked by Bash whether he has faith in special counsel Mueller's investigation and whether it is legitimate, Giuliani responded, "Not anymore."
"I did when I came in, but now I see 'Spygate'," Giuliani answered.
'Spygate' is what Trump calls the revelations that an FBI informant hid within his campaign as part of an investigation into Russian interference in the election. Trump has repeatedly bashed Mueller and the Justice Department, saying that the investigation is a way to undermine Trump's electoral victory.
Guiliani continued, saying that there is no evidence of collusion between Trump and Russia and added that "the basis on which Mueller was appointed is illegitimate."
"I know 50 years of investigatory experience tells me they don't have a darn thing because they would've used it already and they wouldn't be off on collusion, they wouldn't be off on Manafort, they wouldn't be off on Cohen," said Giuliani, a former federal prosecutor as well as a former mayor.
"You've got a good case, man, you go right to it," he said.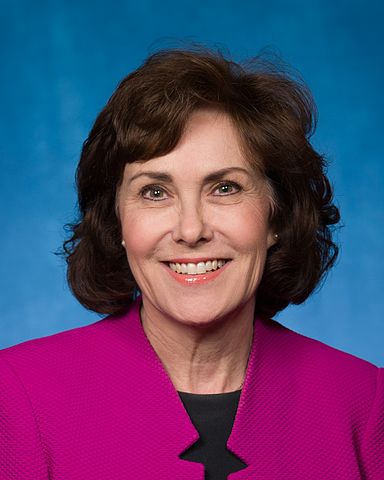 Representative Jacky Rosen of Nevada has her eyes on the prize that her party, the Democrats, can wrestle control of the Senate out of the hands of Republicans this coming November. There are not many places around the country where a change in party is even possible during the coming mid-term elections, so a lot of pressure rests on the shoulders of this 60-year-old former synagogue president from Henderson, Nevada.
The odds are solidly in favor of Republicans hanging on to their control, but in the case of Nevada, there is hope that Rosen can un-seat Senator Dean Heller, the incumbent.
Heller is a veteran politician who is a survivor. He was the only battleground-state Republican in 2012 who got through successfully a strong Democratic winning year fueled by the success of President Obama's re-election.
So how did Rosen end up in a battle for control of the Senate seat in Nevada? Back in 2013 she was elected president of her synagogue, the largest in Nevada. Her election came to the notice of Democrats, and only three years later she won a congressional seat in a district where President Donald Trump triumphed by one percentage point. Now, just two years later, Rosen is ready to challenge Senator Heller.
"I'm going to try to give people someone to vote for instead of something to vote against," Rosen said in an interview in Washington. "I believe I'm going to win this race."