Politics
In a move strongly reminiscent of Nixon's firing of Watergate special prosecutor Archibald Cox in 1973, Trump fired FBI Director James Comey in the midst of an investigation into individuals close to the President who also had suspicious ties to Russia during last year's presidential campaign.
Trump's move is the first time in over 40 years, since Nixon's so-called "Saturday Night Massacre," that a sitting president had the nerve to fire an official in the middle of investigating the possibility of wrong-doing by his own people. Analysts agree the risks of such an action are huge.
"If President Trump thought the Russian hacking investigation would just go away, his decision today has insured that it won't," said presidential historian Timothy Naftali. "It's going to make getting rid of those allegations so much harder. There's now a cloud of doubt."
It is not unheard of for a president to dismiss an FBI director. Bill Clinton fired William Sessions in 1993 while the FBI head was facing accusations of unethical conduct. Sessions was accused of taking an FBI to make a personal visit to his daughter; and for installing a home security system using tax dollars. But what Trump did is different. In the past 40 years only Nixon had the temerity to fire the person leading the probe into possible wrong-doing by his own campaign, at the advice of Trump's attorney general who had already recused himself from this very investigation.
"It's terrifying on so many levels," said Michael Waldman, president of the Brennan Center for Justice at New York University Law School and a former chief speechwriter for Clinton. "This has every appearance of a cover-up, a possible act of obstruction of justice, just as much as Nixon firing Archibald Cox. That's the only comparable historical precedent I can think of."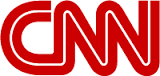 Cable News Network said no to airing an advertisement from President Donald Trump's campaign, explaining that the ad included a graphic labeling the establishment news media as "fake news."
The Trump campaign committee vilified CNN for declining to run the ad.
"It is absolutely shameful to see the media blocking the positive message that President Trump is trying to share with the country. It's clear that CNN is trying to silence our voice and censor our free speech because it doesn't fit their narrative," Michael Glassner, executive director of the campaign committee, Donald J. Trump for President.
Glassner added that CNN did not run the ad because it "takes issue with the ad's message calling out the mainstream media for peddling fake news and not reporting on the fact that President Trump is making America great again."
In the ad an narrator blames the media for the fact that no one knows what a great job President Trump is doing, saying:
"You wouldn't know it from watching the news," while portraits of news anchors like Wolf Blitzer, Rachel Maddow and Andrea Mitchell are shown under a banner stating "FAKE NEWS."
"Fake news" is the label Trump often uses to describe media coverage he does not like.
CNN issued a statement explaining their refusal to run the ad.
"CNN requested that the advertiser remove the false graphic that the mainstream media is 'fake news.' The mainstream media is not fake news, and therefore the ad is false and per policy will be accepted only if that graphic is deleted."
Republican National Committee Chairwoman Ronna McDaniel said the decision not to run the ad is a "clearly biased decision."
"Freedom of speech is a hallmark of our nation's founding, and it is concerning that CNN, who I assume to be a strong supporter of the First Amendment, would stifle speech that they disagree with," she said in a statement. "CNN should allow the ad to be aired and apologize for their attempt to block the President's message."
Making good on one of his campaign promises, Trump has set in motion the imminent renegotiation or complete withdrawal from one of the largest trade agreements in the world, known as NAFTA.
The North American Free Trade Agreement brings Canada and Mexico together with the United States into a free trade pact that the Clinton White House enacted with a built-in timeline that the Trump administration is setting to trigger.
Trump has already removed the US from participation in the TPP, Trans-Pacific Partnership. That agreement between 12 Asian nations and the US was envisioned by the Obama administration as a way to bolster its influence over trade in the huge Asia-Pacific market.
The President's move to issue an executive order in the very near future has alarmed lawmakers on both sides of the aisle in Congress, saying the US withdrawal from NAFTA could end in "disaster."
Senate majority Whip John Cornyn said, "I think we'd better be careful about unintended consequences."
President Bill Clinton signed NAFTA into law in 1994, removing tariffs and allowing for free flow of supplies and merchandise between the USA, Canada and Mexico. While campaigning Trump promised to renegotiate the deal, or else end the US participation in it. In recent weeks the rhetoric from the White House has increased in its vitriol against the trading partners, once again using threatening language he hasn't resorted to since his election. He once again called for an end to the agreement entirely, creating alarm among legislators.
"NAFTA's been very, very bad for our country," he said in a speech last week in Kenosha, Wis. "It's been very, very bad for our companies and for our workers, and we're going to make some very big changes or we are going to get rid of NAFTA once and for all."
At least four Republicans with clout called for Trump to slow down. Senator John McCain of Arizona said that a pull-out from NAFTA would have "the worst possible impact" on his state.
"I'd be glad to have renegotiation of some of the terms of it, because a lot of time has passed," McCain said, saying that a withdrawal would "be disgraceful and a disaster."