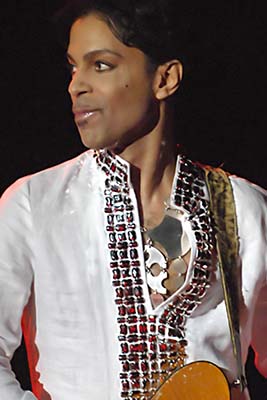 Last week's shocking news that the beloved popular entertainer Prince had died set the stage for tax experts to speculate as to what his estate will owe to the IRS. At the forefront of the issue are Prince's own estate-tax attorneys, who will be called upon to put a specific figure on the value of the superstar's name, image and likeness.
The value of Prince's face, and similar intangibles, have the potential to become one of the largest assets of his already large estate, and could be taxed to the max at 40 percent. Placing a value on real things like houses, cars and income is the forte of the IRS. But when it comes to figuring out the value of the legacy of someone like Prince – that is not so simple.
Prince's situation is quite unique. The closest example of something similar can be found in the estate of Michael Jackson, who died in 2009. Jackson's estate at first attached a $2,104 price tag on Jackson's image and likeness. The IRS disagreed with that low estimate and instead surmised that his after-death image was worth closer to $434 million.
Jonathan Blattmachr, Principal in the estate planning advisory group of Pioneer Wealth Partners, said that, "this could be very ground-breaking," referring to the valuation and actions the IRS will take concerning Prince's estate. Blattmachr added that if the IRS has its way this could influence how celebrities handle their estate planning and image rights.
Despite a few past cases which are only somewhat comparable, Blattmachr insists that there are virtually no rules to guide the IRS, or taxpayers, when it comes to estimating the worth of an image, likeness or name. One suggestion Blattmachr proposes is to exempt the value of names and likenesses altogether from the estate, and only tax future earnings as ordinary income and not capital gains.
"Michael Jackson will be different from Prince who will be different from Madonna," Mr. Blattmachr said. "It's horribly speculative as to what the value is."