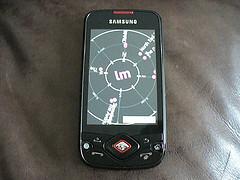 Seems a bit crass, but the Obama administration is willing to accept a buck anyway that they can get one. The reelection campaign is handing out a way to take campaign donations with mobile phones. They are giving these to headquarters staff, field organizers and volunteers to fan out and collect the dough!
Square Mobile Readers
The rollout will include Square mobile credit card readers that will let campaign personnel take in donations and process them from any iPhone or Android. This rollout will be a national effort and will include staff at all levels.
Square Benefits
On the one hand, the plan is an impressive nod to technology and its power. While Square had been used already by some local political campaigns, it has never been used on a national level. Obama's team is the first national political campaign to embrace technology in this way.
Square will undoubtedly save the campaign hundreds of hours when they would be processing and filing donations, and it offers the field staff great flexibility.
On the other hand, it feels just a tad bit crass – collecting money right on the spot from the iPhone. Certainly not how our parents did it. But some would say it's a good new advance.
What do you think?