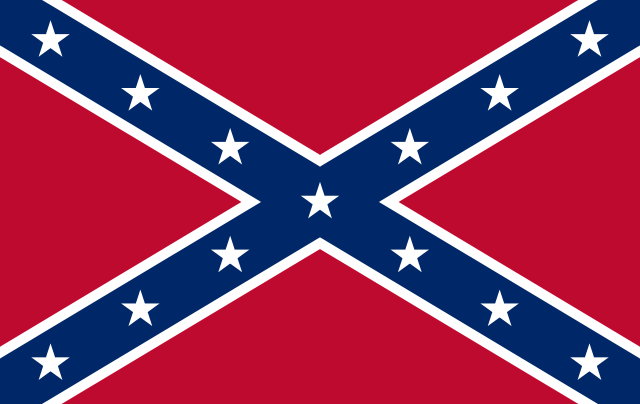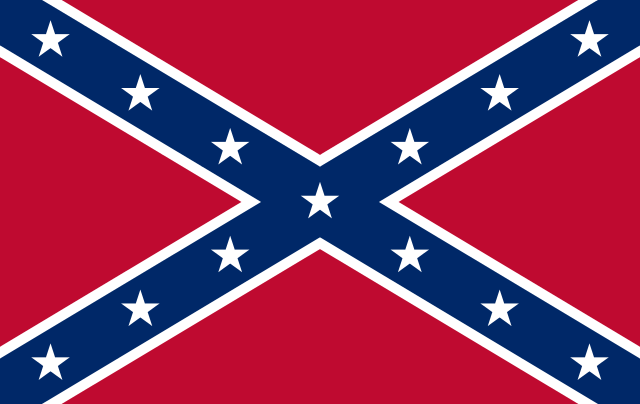 The murder of nine people studying bible in the historic African Methodist Church in Charleston, South Carolina, has given the 2016 presidential candidates an opportunity to take a stand on South Carolina's policy of flying the Confederate battle flag over the state capital.
Mitt Romney tweeted his opinion:
"Take down the #ConfederateFlag at the SC Capitol," the 2012 Republican nominee put up on his Twitter feed. "To many, it is a symbol of racial hatred. Remove it now to honor #Charleston victims."
Other candidates were more cautious in their recommendations as they were forced to weigh the apparent obviousness of the removal of the flag which is a symbol of hatred for many with the strangely outdated sensibilities of the south and the Republican Party's roots there.
Jeb Bush chimed in next, explaining how he removed the Confederate flag from the Florida State Capital during his stint as governor.
"We acted, moving the flag from the state grounds to a museum where it belonged."
He came short of calling on South Carolina to remove it, saying the ultimate decision should be left up to the people of South Carolina.
"This is obviously a very sensitive time in South Carolina and our prayers are with the families, the AME church community and the entire state," Bush wrote on his Facebook page. "Following a period of mourning, there will rightly be a discussion among leaders in the state about how South Carolina should move forward and I'm confident they will do the right thing."
Marco Rubio, Republican senator from Florida, stated his support of Bush's move. He also agreed that South Carolina should have the ultimate say on the matter.
"In Florida it's not up to our — it was moved to a museum. I support that decision," Rubio said. "And I think ultimately the people of South Carolina will make the right decision for South Carolina. And I believe in their capacity to make that decision."
What went unmentioned was Rubio's support of a bill in 2001 which would have prevented the removal of Confederate and other Civil War memorabilia from removal by executive order. That bill failed.
Governor Scott Walker of Wisconsin commented in a statement:
"The placement of a Confederate flag on the Capitol grounds is a state issue and I fully expect the leaders of South Carolina to debate this but the conversation should wait until after the families have had a chance to bury and mourn their loved ones."
The other candidates tooted a similar horn. Governor John Kasich of Ohio; Senator Ted Cruz of Texas; Carly Fiorina, who said she agrees with Romney although she also thinks South Carolina should decide.
Senator Lindsey Graham, another GOP candidate, but from South Carolina, made this statement:
"It works here, that's what the statehouse agreed to do. You could probably visit other places in the country near some symbol that doesn't quite strike you right …We're not going to give this a guy an excuse about a book he might have read or a movie he watched or a song he listened to or a symbol out anywhere. It's him … not the flag."