Democratic presidential candidates received a negative response to their request from the Democratic National Committee to relax the rules that decide which candidates can participate in the debates coming up in January.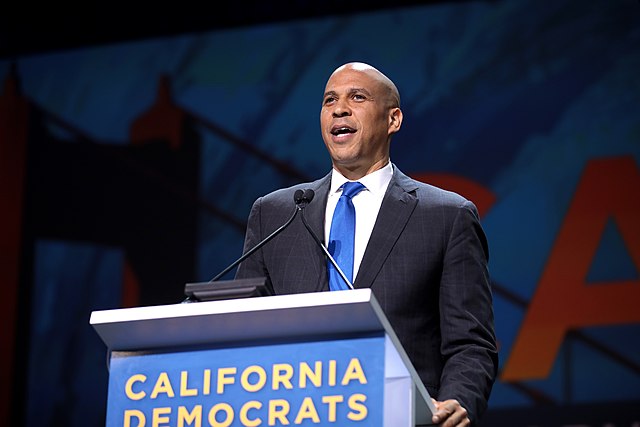 Candidates would like to see Cory Booker and Julián Castro appear on the debate platform and said so in a letter sent on Saturday to the DNC. Booker, Castro and the seven other candidates who already qualified for the December debates were all signatories to the letter. If the qualifications are relaxed other candidates could also participate.

Currently candidates need to pass a threshold of donors as well as a threshold in the polls. The letter asked the DNC to require at least one of those qualities, but not both. The DNC, however, opposes the change:

"The DNC has led a fair and transparent process and even told campaigns almost a year ago that the qualification criteria would go up later in the year — not one campaign objected. The DNC will not change the threshold for any one candidate and will not revert back to two consecutive nights with more than a dozen candidates. Our qualification criteria is extremely low and reflects where we are in the race. Once voting starts in February, our criteria will reflect those contests, which is more than appropriate. We're proud to have given candidates so many opportunities to get their message across, and will continue to have fair criteria that reflects each point in the race."

Lowering the standard to an either/or criterion would possibly allow Michael Bloomberg to participate in the January debates by virtue of receiving about 5% of the vote in the polls. However, since he says he will not fund raise he will not be able to reach the donor threshold.

Another candidate, Marianne Williamson, who has not participated in the debates since the first and second, could possibly hit the donor threshold but not the polling threshold. She has shown in the past she can get many donors to give small amounts, with 140,000 individual donors by the close of Q3.