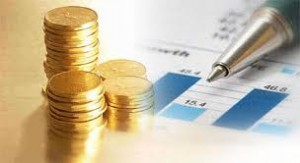 When it comes to managing one's investments, knowledge is power.  It is important to select the right company/individual with whom to work, so that one's investments are managed as efficiently and productively as possible.
First, investors should take a look at the various compensation plans offered and the fees.  Some are based on assets under management, irrespective of how the fund performs.  Others have a performance fee whereby the fund manager is paid only when the fund performs.  And still others employ a combination of these two fees.  Investors thus need to consider how the plans may impact the manager's actions and consequently, the fund's performance.  Here are some examples of different attitudes toward investment management.
In a recently-published book, 'Alternatives Thinker,' Chenjiazi Zhong discusses her approach to the market of alternative investments.  She presents the subject with a complete comprehension of portfolio theory as well as a keen knowledge of fiscal history.   She has a strong passion for investing, guiding investors in their long-term investments and adoption of new investment strategies.  Zhong leads them through the ups-and-downs of conventional portfolio theories, while steering them into developing a successful investment portfolio.
F-Squared Investments is a company that prides itself on "rethinking investing."  The firm seeks to "align investment results with the real needs of investors."  F Squared believes that the most crucial part of this is defining risk.   For clients, risk has two main elements:  how much capital can be lost in a short period of time (and what is the worst decline they could face) and how challenging will the journey be (and can the client deal with the volatility while still committing to their investment plan)?  F-Squared thus designs strategies to "protect investors from severe losses in down markets while providing quality participation in rising markets."  The company believes that this leads to a substantially lower downside risk with higher asymmetrical investment returns.
The teams working at Delaware Investments seek to guide their clients in their fiscal goals by "leverage[ing] global perspectives and independent thinking." The firm seeks to offer "financial intermediaries"   that have "quality investment products" in order to this.  Delaware Investments has a "results-oriented culture," putting their investors first. The firm focuses on performance, results, and pre-determined investment objectives.
Each investor needs to spend time gaining knowledge on the various investment management philosophies out there and the firms that have the resources to guide them through it.  With knowledge comes power and thus a sense of making their money work best for them.