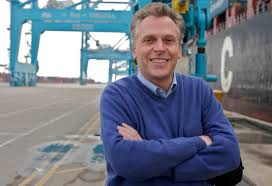 Hillary Clinton is in the planning stages of a fundraising event for Terry McAuliffe, close Clinton family friend and Virginia gubernatorial candidate.
The fundraiser is scheduled for September 30, and is the first political event for the former secretary of state since she left her position in the government on February 1st 2013.
Hillary's husband, former US President Bill Clinton, has hosted several fundraisers for McAuliffe, but there is an excitement about the possible success Hillary might have for McAuliffe, as her approval ratings, especially among women, are quite high.