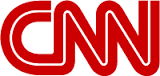 Cable News Network said no to airing an advertisement from President Donald Trump's campaign, explaining that the ad included a graphic labeling the establishment news media as "fake news."
The Trump campaign committee vilified CNN for declining to run the ad.
"It is absolutely shameful to see the media blocking the positive message that President Trump is trying to share with the country. It's clear that CNN is trying to silence our voice and censor our free speech because it doesn't fit their narrative," Michael Glassner, executive director of the campaign committee, Donald J. Trump for President.
Glassner added that CNN did not run the ad because it "takes issue with the ad's message calling out the mainstream media for peddling fake news and not reporting on the fact that President Trump is making America great again."
In the ad an narrator blames the media for the fact that no one knows what a great job President Trump is doing, saying:
"You wouldn't know it from watching the news," while portraits of news anchors like Wolf Blitzer, Rachel Maddow and Andrea Mitchell are shown under a banner stating "FAKE NEWS."
"Fake news" is the label Trump often uses to describe media coverage he does not like.
CNN issued a statement explaining their refusal to run the ad.
"CNN requested that the advertiser remove the false graphic that the mainstream media is 'fake news.' The mainstream media is not fake news, and therefore the ad is false and per policy will be accepted only if that graphic is deleted."
Republican National Committee Chairwoman Ronna McDaniel said the decision not to run the ad is a "clearly biased decision."
"Freedom of speech is a hallmark of our nation's founding, and it is concerning that CNN, who I assume to be a strong supporter of the First Amendment, would stifle speech that they disagree with," she said in a statement. "CNN should allow the ad to be aired and apologize for their attempt to block the President's message."