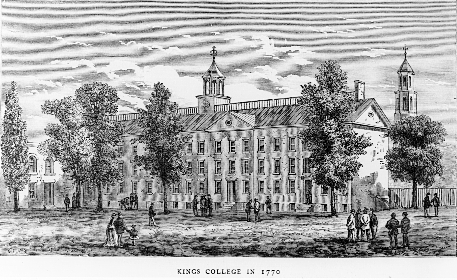 Originally named King's College, Columbia University was founded in 1754, making it 22 years older than the United States, the oldest institution of higher learning in New York, and the sixth in the country. In that span of time you can imagine some great minds and impressive people have graduated from this institution's hallowed halls. Early students included famed statesman Alexander Hamilton and the first chief justice of the US Supreme Court, John Jay.
In 1858 Columbia Law School opened its doors. It is one of the first law schools in the US and is a charter member of the American Association of Law Schools. In 1896 the school moved up to its current location in Morningside Heights. In 1927 Columbia Law accepted its first women, who went on to become judges, law-firm partners, deans, and heads of non-profit organizations like museums and civil rights groups. The first woman graduate was Margaret Spahr, who graduated in 1929.
Bella Abzug, the dynamic US Congresswoman and outspoken social activist, graduated from Columbia Law in 1944. The first black woman, Elreta Alexander graduated in 1945. The second black woman graduate was Constance Baker Motley, '46, who went on to become the first black woman to become Manhattan borough president, New York state senator, and a federal judge.
Moving into the 1960s Louise Renne, Speight Jenkins, and David Bershad were notable graduates of the class of 1961. Renne went on to become mayor of San Francisco and its first female City Attorney. Jenkins became the arts administrator general of the Seattle Opera, and David Bershad, who became a partner at the firm Weiss and Milberg in 1970, and became highly involved in philanthropy with such groups as the Montclair Film Festival, America's Camp, and the National Breast Cancer Foundation.
Recent Columbia Law School grads are well-known to one and all: Irving Lewis "Scooter" Libby, Chief of Staff for Vice President Dick Cheney; Lanny Breuer Special White House Counsel; and Kim Hyun-jong, former South Korean Minister for Trade.