Today marks 50 years since the Great March on Washington which called on the nation to grant civil rights equality to all members of American society, especially the black population. On August 28, 1963 approximately a quarter million people from all walks of life converged on the mall in Washington DC to demand "Jobs and Freedom" and to listen to speeches of some of the nation's most ardent advocates of civil and economic rights for blacks.
Most noteworthy of the speakers was black civil rights leader Dr. Martin Luther King, Jr who delivered his iconic "I Have a Dream" speech, which is still listened to and taught in schools today.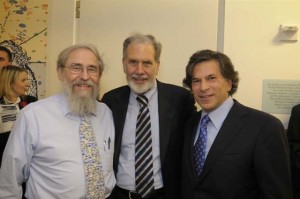 Today, one half of a century later, it is quite appropriate that The Joseph and Gwendolyn Straus Institute for the Advanced Study of Law & Justice of New York University, has chosen for its annual theme "Racial, Ethnic and Economic Segregation." The institute, which was established by Daniel Straus in honor of his parents, actualizes their belief in the power of education and ideas to change society. This year's theme, coming exactly 50 years after King's great speech, exemplifies the institute's relevance to the changing world of justice and law.