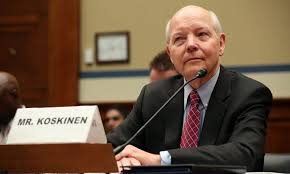 In order to earn their 501(c)(3) status which entitles churches to tax-free existence the law requires that the religious leaders of these institutions refrain from endorsing specific candidates it political elections.
"You can't have a tax-exempt entity engaged in politics because that involves using tax-exempt money for political purposes, so it's an unfair playing field," explained Annie Laurie Gaylor, co-founder of the Freedom From Religion Foundation.
Nevertheless a tradition has been growing among pastors to endorse candidates on one Sunday a year, known as Pulpit Freedom Sunday. Perhaps not such a huge problem back in 2008 when only 33 people defied the law; but this year it is estimated that over 1600 pastors have endorsed candidates, and not just on Pulpit Freedom Sunday. Alliance Defending Freedom, an organization supporting the pastors' entrance into the political fray, has encouraged the religious leaders to push their flocks towards voting for particular candidates on every Sunday until the elections.
In 2012 the Freedom From Religion Foundation sued the IRS for not enforcing the law that forbids tax exempt organizations from endorsing political candidates. The case was settled this year with the promise that the IRS would take action, eventually.
The evidence suggests, however, that the IRS is not planning on cracking down on the rogue pastors. In an interview last month with IRS Commissioner John Koskinen by Tax Analysts, Koskinen said that the FFRF lawsuit news:
"spread out into the world … somehow we are doing something very different and we are going to show up either more aggressively or more often in a different way than we have in the past, and that is not what that case was about at all."
The pastors themselves clearly believe they are on the side of right, hoping to one day be sued by the IRS in order to eventually bring the issue to the Supreme Court.
"If by chance a member of the IRS gets this sermon and is listening, sue me," said evangelical pastor Jim Garlow of the San Diego-based Skyline Church, after backing Democratic Rep. Scott Peters for re-election. His Republican challenger, Carl DeMaio, is gay, and could advance a "radical homosexual agenda," Garlow warned.