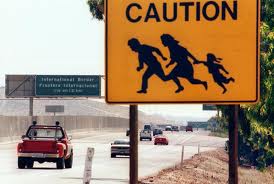 In an interesting change, the arrest of illegal migrants coming from Mexico to the U.S. border has gone down drastically – to levels that have not been seen since the early 1970s. This news comes according to statistics from the Department of Homeland Security. For instance, the Border Patrol apprehended 327,577 illegals during fiscal year 2011 – and 1.6 million during the same one year period in the year 2000.
Shaping the Political Agenda
The dramatic change will shape the GOP presidential contenders discussion about immigration, as it supports the Obama administration's contention that the border is now more secure than it's ever been.
Jeffrey Passel, a senior demographer at the Pew Hispanic Center said,
"We have reached the point where the balance between Mexicans moving to the United States and those returning to Mexico is essentially zero."
Obama Administration
The Obama administration can use this information as a way to reinforce their point that the Border is secure. Since 2004, the Border Patrol has been doubled and hundreds of miles of new fences, cameras, lights, sensors and Predator drones have been added. Obama may continue with his point, as well, that a "pathway" for legal status for immigrants needs to be created, although not one that necessarily offers citizenship.
GOP Viewpoint
GOP presidential contenders may use the decreased numbers as continued fodder for their debates. Newt Gingrich has argued that it would be cruel to kick immigrants out of America who have worked and raised their families for years in the country; Mitt Romney has, in contrast, said that Gingrich is favoring "amnesty" for illegal residents – but he hasn't offered another viable solution.
The reasons behind these changes are many and complicated. The surge in violence in Mexico has made the trip more dangerous and more expensive; the economic problems in America have made it less desirable, as there are less jobs for migrants; many Mexicans have also said that the trip has become more difficult to accomplish, with tighter security on the border.