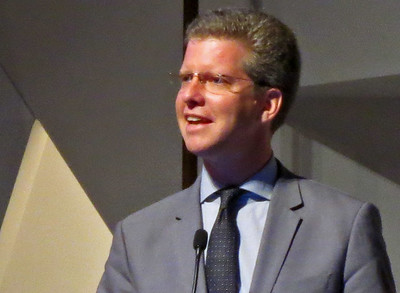 The race for New York City mayor just got a little more crowded with the declaration by Shaun Donovan that he is running for the coveted job.
Some with long memories might recall Donovan as the secretary of Housing and Urban Development during the Obama administration. He was later picked to be Obama's director of the Office of Management and Budget. Before his stint in Washington, DC Donovan was Mayor Michael Bloomberg's commissioner of housing preservation and development.
There is some speculation about whether Bill Hyers, a political consultant that worked on Mayor Bill de Blasio's campaign for mayor in 2013 is now working for Donovan's campaign, but this has not been confirmed or denied.
Other mayoral hopefuls so far include Comptroller Scott Stringer, Speaker Corey Johnson, and Brooklyn's Borough President Eric Adams. City & State were the first to report on Donovan's announcement to run for mayor.