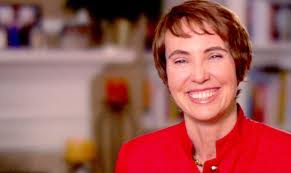 Arizona has been through a great deal in the last year and bit, since the shooting of Gabrielle Giffords, the killing of six and the wounding of 12 others during the 2011 shooting. In January, Gifford tearfully announced that she would be stepping down to focus on her recovery.
As a result, she has thrown the race into an uproar. As a result, four Republicans stepped into the race. The Republicans include State Senator Frank Antenori, a retired Army Green Beret; Jesse Kelly, a construction manager and former Marine; Martha McSally, a retired Air Force pilot and professor; and Dave Sitton, a University of Arizona broadcaster.
Originally, a number of Democrats stepped into the race as well, but they all dropped out over time to show their support for Ron Barber. Barber was Gifford's former district director and the one that she personally endorsed to succeed her.
Barber seems, at the moment, to be the front-runner. He was injured along with Gifford at the Safeway shooting near Tucson, sustaining wounds in his leg and cheek. While he never planned to run for public office, he said that, "we have deep roots in this community," and "For me it's about public service."
The special primary for Congressional District 8 will be held this Tuesday.