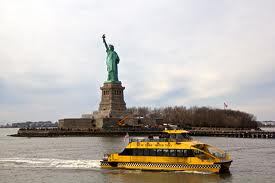 The US government is now closed for business until lawmakers figure out how to come together and negotiate a solution to the crisis. Government workers are on what is being called furlough, a paid vacation only if the government votes to give these workers their back pay when a proper settlement between the Democrats and Republicans is reached.
Already the fallout from the closure is being experienced by citizens who have nothing to do at all with the government. Memorial sites, such as the cemetery at Gettysburg, are closed to the public; so even those wishing to pay their respects to the soldiers who gave their lives for their country (or for the Confederacy) are being turned away. Tourists from overseas or from close by cannot enter the iconic Statue of Liberty in New York, or the nearby Museum of Immigration, in some cases ruining what was to be the trip of a lifetime.
In the case of Zach Kouwe and his fiancé Drake Lucas, wedding plans are being disrupted. Zach Kouwe and Drake Lucas have their hearts set on an intimate wedding inside one of the country's most visited sites, Yosemite National Park. The couple reserved the rustic but luxurious Awahnee Hotel about one year ago and invited their nine best friends to join them for the festivities. Now, due to the government shut-down,
"the excitement of looking forward to everything has been replaced with uncertainty," Lucas wrote.
Park officials offered to hold the wedding at Tenaya Lodge, just outside the park, and not subject to the shut-down, but so far Lucas has not agreed to that solution.
"It's definitely not the same – the Awahnee is a really gorgeous old hotel and the scenery there is beautiful," Lucas explained.
Faced with such uncertainty only weeks before the moment they have been looking forward to for more than a year, Zach Kouwe voiced his displeasure with the behavior of Washington lawmakers:
"It's just sad that a small group of ideologues can shut down the government because they don't like a piece of healthcare legislation."
A similar thing happened to Natasha Juliao and Sean Coughlin. They were hoping that their wedding could take place at a site near Los Angeles known as the Paramount Ranch.
"The second that we stepped on the property, I knew it was where I was going to get married and we were jumping up and down and giddy," bubbled Natasha.
But the ranch is run by the National Park Service, and it will most likely be closed on the date on which the couple originally planned to get married, October 6. When she heard the news that she would not be able to hold her wedding on the ranch,
"I immediately had a nervous breakdown and started crying at work, it was awful. I had no idea what to do," Natasha moaned.
Since friends and relatives were coming in from overseas and elsewhere, postponing the wedding was not an option. Paramount Ranch also refused to refund the money they had already paid to reserve it. Luckily they were able to find an alternative venue at a huge savings. They will be tying the knot at the Wooden Nickel Ranch, only two hours away from Paramount. They were able to rearrange everything in just two days.
"She was a real angel for us," Natasha said about the owner of the Wooden Nickel Ranch.
A third couple had their hopes set for the Grand Canyon for their wedding. One of the world's most visited sites, like Yosemite, it did not seem possible that it could be closed. To the dismay of Genevieve Jeuck and her groom Michael Sallemi, that was exactly what happened.
"I got the call Thursday night. I cried. I was freaking out, and then I thought I was turning into a 'Bridezilla,'" Jeuck said.
They were planning their wedding for October 2, giving them less than a week to rearrange their wedding. Luckily they were able to find a suitable venue in Sedona, Arizona. Unbelievably Jeuck was forced to hike in her wedding dress to her own last-minute ceremony.
Jeuck feels betrayed by her leaders, and says she will play closer attention from now on to what kind of escapades are unfolding in the country's capital city.
"Now, I'm sorry I'm following and I'm voting and I'm doing everything I can to have a say," Jeuck maintained.