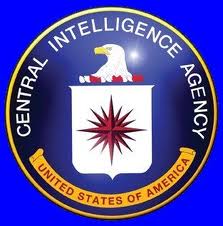 The hackers are at it again. Websites that are affiliated with the CIA were down on Friday, supposedly as a result of the hacking done by the group called Anonymous. They also targeted Mexico's mining ministry and the state of Alabama..if that's not a weird combination of groups.
On the Twitter page and Tumblr feed for Anonymous it said,
"CIA TANGO DOWN: https://www.cia.gov/ #Anonymous."
When asked about what was happening, CIA spokeswoman Jennifer Youngsblood said on Friday night that,
"We are aware of the problems accessing our website, and are working to resolve them."
The Alabama Department of Homeland Security reported that their state websites were also hacked. As Alabama Department of Homeland Security Director Spencer Collier said, "We are aware of the current situation regarding individual(s) claiming responsibility for hacking into a state of Alabama … public website."
While there is no certainty about why Alabama was targeted, a web page that included the signature that Anonymous uses said that it was targeting Alabama because of "recent racist legislation in an attempt to punish immigrants as criminals." This referred to legislation that was signed in June that was intended to crack down on illegal immigration in the state.
Beware of Anonymous…that's for sure.