On July 29, 2014, 1000 pages of love letters written by the 29th President of the United States, Warren Harding, to his mistress, Carrie Fulton Phillips, will be opened to the public via the internet. Unavailable for scrutiny by ordinary people for 50 years, the love letters were composed during the 15 year affair Harding had with Phillips; from the time he was elected to the Senate until he became president in 1921. Despite the secrecy of the intimate letters, this affair of Harding's was well-known and well-documented.
Phillips, however, was neither the first nor the last of Harding's lovers. The list is long, but perhaps not as well-known as one might expect. This fact was due to the interference of Harding's lawful wife of 32 years, who did her best to keep Harding's numerous affairs under wraps. Mrs. Harding was willing to pay for vacations, blackmail, child support, and more to withhold the scandalous behavior of her husband from the general public.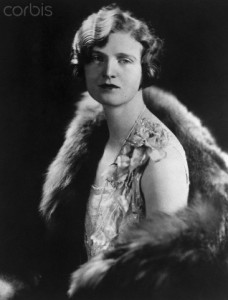 One lover did manage to get passed Mrs. Harding's best efforts at suppression of the truth. In 1927, four years after the death of Harding, Nan Britton published her sensational "The President's Daughter," which documents her affair with the president. Britton asserts in her book that their affair produced Harding's one and only offspring, Elizabeth Ann. Where are all the steamy love letters Harding wrote to Britton? Destroyed, says Nan, each and every one. The only evidence, aside from her own book that the two were indeed lovers and that her daughter was also Harding's daughter, is a letter of introduction from the President to help Britton secure a job as a stenographer. Minus the erotic appeal of his letters to Phillips, many are not so sure Britton's claim is that believable, even if the president did try to get her a job in very polite language. The following is the letter written by President Harding to George Washington Aldridge, a New York political boss, which is in the collection of the Shapell Manuscript Foundation.
The other day I gave a card of introduction to Miss Britton, with the suggestion that she call upon you and present the card. The young lady has the reputation of being a very excellent stenographer.  She is a young woman of good family and fine character and I believe her not only to be very bright but highly efficient.  She is anxious to secure a position in the service of your department in New York, if there is a place available.  If there is none I told her that I thought you would be willing to make inquiry where a very competent stenographer might be desired. I know very well she will make good anywhere.  My interest in her is founded upon the fact that her father, now deceased, was at one time a correspondent on my newspaper at Marion and I feel some obligations to be helpful to her and know that I am fully justified in recommending her. I would be very glad to find her a place in some of the departments here in Washington, but she is averse to living in the capital city and very much desires to be permanently placed in New York.  If you can be helpful to her I will be glad.
Proof they were lovers? You can decide.