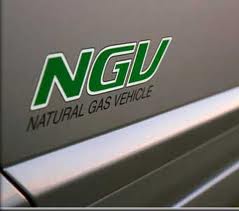 With concern for reducing carbon emissions, protecting the environment and worry over dependence on fossil fuels on the rise, it is not surprising that one of the major East Coast players in the retail energy supply industry is getting involved in alternative approaches to powering vehicles.
IDT Energy, a key provider of retail energy, including Renewable (Green) supply, in the Northeast United States, has announced that it will now expand its business, in partnership with Clean Vehicle Solutions, LLC (CVS). The offering will service fleet owners and operators interested in Natural Gas Vehicles (NGVs) through their newly formed group called Evergreen Fleet Services.
Already an expert in managing the supply of natural gas and related services to consumers, IDT Energy is perfectly poised to leverage the abundance of the commodity in the marketplace. Evergreen Fleet Services promises to help keep operating costs for fleet owners down while simultaneously reducing the carbon emissions that their vehicles release into the atmosphere.
Evergreen Fleet Services, with its partner CVS,  offers a laundry list of services to enhance the productivity and success of companies with commercial fleets, who may  interested in an NGV solution and Compressed Natural Gas (CNG) to replace Diesel and traditional liquid fuels.
"I am excited to announce IDT Energy's entry into the Natural Gas Vehicle industry. Evergreen Fleet Services, through our partnership with CVS, will leverage IDT Energy's natural gas commodity expertise and in-market experience in the retail sector to help provide world class CNG-based solutions for fleet owners in the Northeast," said Geoff Rochwarger, IDT Energy's CEO. "We initially intend to take full advantage of IDT Energy's regional base of operations, network for supply of the commodity and other relationships and infrastructure, and then gradually expand our geographic footprint and scope of offerings."