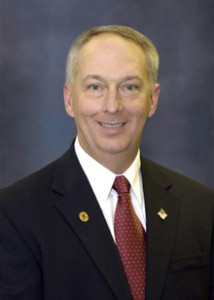 In the state of Illinois, beginning on January 1st 2012 it will be legal for bicycles to go through red lights, under certain conditions. This change in the law is due to the fact that underground sensors, which are used to trigger a red light to turn green at many intersections, are not sensitive enough to detect light objects such as bicycles and motorcycles.
Until this change was made bike riders had to choose whether or not to break the law and just ride through the red light, or wait patiently for a vehicle heavy enough to trigger the traffic light to change.
Dan Beiser, the Democratic state representative from Alton County, Illinois, explained that the new law allows bikers to go through the red light only after waiting "a reasonable amount of time," for another vehicle to come by. What a reasonable amount of time is, however, has not been clarified.
"A reasonable amount of time, which was not defined in the bill, will be 120 seconds," says Beiser. "So two minutes, that's what we've come to agreement on and that was part of the governor's concern."
Illinois Governor Pat Quinn issued an amendatory veto on the grounds that the law did not stipulate a specific waiting time. Lawmakers overturned the veto however, reassuring the governor's office that the time factor would be dealt with in the upcoming legislative session.
The new law only applies to municipalities with populations of less than two million residents; therefore this law will not apply in Chicago.