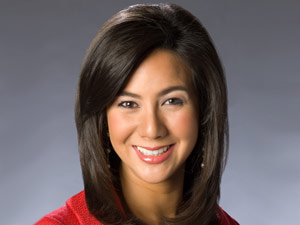 For those of us hailing from the colder climes such as New England, the frigid plains states, or the Great Lakes region, what to do when the winter comes is not a real issue. It might be uncomfortable, inconvenient and depressing, but for those of us who have become accustomed to below freezing temperatures and snow drifts measured in yards, we just button up our collars, put on an extra pair of long underwear, and bare it.
Imagine, however being thrown into a typical Minnesota winter without any prior warning, experience, or understanding of what a really cold day is all about. Could be a bit of a shocker, right? Many new immigrants to Minnesota, especially from certain parts of Asia, are experiencing just such difficulties. Suddenly they need to live through not only Minnesota's severe winters, but its broiling summers, tornadoes, and other such weather events that are not common in the lands from which they originate.
There are at least two programs which are dedicated to helping these immigrants understand better and learn how to cope with the special Minnesota climate. The oldest program, begun in 2004, is known as ECHO, Emergency Community and Health Outreach. The most recent, which was launched last January, is the result of the efforts of KSTP news anchor Joy Lim Nakrin as part of an outreach initiative of the Asian American Journalists Association of Minnesota.
Not only do these programs help immigrants with the specific issue of coping with the climate, they also go a long way to bridging the cultural gap between the immigrants and Minnesotans. Joy Nakrin says that much misinformation among immigrants is a result of cultural and language obstacles, and that sometimes these gaps can be a matter of life and death. Nakrin has a special understanding of the issues affecting the immigrant community, especially those from Asia- her mother is originally from the Philippines but of Chinese descent.
"In Southeast Asia it's pretty much summer year round. You don't have to worry about tornadoes, double-digit temperatures or walking on thin ice." Nakrin explained.