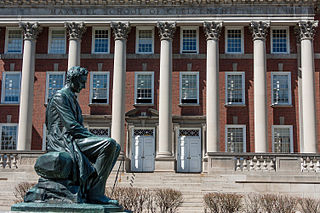 The Maxwell School of Citizenship and Public Affairs has been producing successful graduates well-versed in the specifics of civic leadership, scholarship and international affairs since 1924. The school's alumni are a vibrant and varying group who have, and still are contributing in significant ways to statesmanship, leadership and community betterment throughout the United States.
The Maxwell School makes its home at Syracuse University, and was the first institution in the United States to offer a degree in public administration. Over the close to 100 years that the school has existed, many well-known leaders have graduated from the school. More recently, several successful graduates are making their mark on our society, at home and abroad. Here is just a small sample of the kind of leaders that are emerging from the halls of the Maxwell School.
Sonya Reines-Djivanides graduated in 2005 with a Masters in Advanced International Relations and has since built her career as the executive director of the European Peacebuilding Liaison Office (EPLO) headquartered in Brussels. The EPLO is an independent forum for NGOs and think tanks who are pulling their resources and creativity to prevent violent conflict. For the past year and a half Reines-Djivanides held the position of chair of the steering committee of the EPLO. She also held the role of the director of the Brussels Headquarters of Search for Common Ground, where she worked from 2009 until 2015.
Lindsey Spector works as foreign affairs officer at the US Department of State. Spector graduated with a Masters in Advanced International Relations in 2013, and has already contributed crucially to the proper functioning of the State Department through her expertise in digital support, helping US Embassies and Consulates improve diplomacy around the world. Before joining the State Department Spector was a social media strategist for OBXtek where she worked together with the State Department on the strategic use of social media.
Mary Daly earned her MPhil in 1991 and her PhD in 1994, both in economy. She was recently appointed to be the executive vice president and director of economic research at San Francisco's Federal Reserve Bank.  In her new role she will oversee research that supports the development of monetary policy and helps our understanding of the national and global economies. Before she her appointment Daly was senior vice president and associate director of Economic Research at the San Francisco Fed.