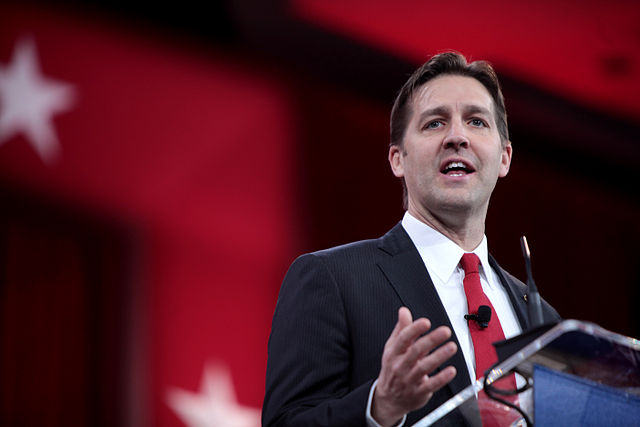 Sam Fischer, a political operative in Nebraska, has proposed a resolution to be voted on this Saturday at the Nebraska GOP convention. The proposal is aimed to stop the anti-Trump movement from gaining traction, and is directed against junior Republican Senator Ben Sasse, although the resolution does not mention him by name.
Fischer, who is the nephew of senior GOP Senator Deb Fischer, is calling for the GOP to withhold support from any Republican officeholder who is against whoever the GOP names as its candidate for president. Sasse has rejected Trump in an outspoken manner, becoming the most prominent Republican elected official to support the #NeverTrump movement.
Sasse is calling for a conservative, third party candidate to enter the race for president as an alternative to Trump. He recently re-asserted his support for a Facebook post that went up in February in which he dismissed Trump as ill-suited to be president, and added that he would not support Trump as the nominee.
"If Donald Trump becomes the Republican nominee, my expectation is that I will look for some third candidate — a conservative option, a Constitutionalist," Sasse said in February.