Republican lawmakers in several states around the country are defying the Obama administration's 2010 healthcare reform bill with proposals to allow insurance companies in their states to refrain from the covering of birth control if they object to such types of services on moral grounds.
Compromise for Religious Organizations
The Obamacare plan requires that businesses and insurance companies cover women's healthcare including providing contraception, abortion and sterilization for those who want it. This element of Obamacare has recently been highly criticized by religious organizations who say that they don't wish to pay for services that they consider immoral. President Obama recently proposed a compromise plan in which the religious non-profit organization is to required to pay for contraception themselves, but the insurance companies will be required to instead.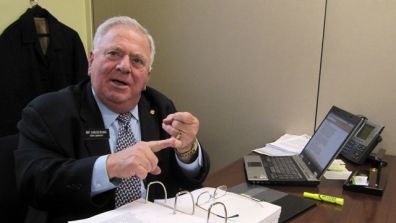 The latest protest does not come, however, from the religious front, but from Republicans in Idaho, Missouri and Arizona who wish to extend the exemptions from only applying to religious non-profits, but to also include any secular business or insurer who might object to covering contraception, abortion or sterilization. The lawmakers are proposing state level legislation which would override the federal laws and allow companies that wish to ignore the federal imperative to provide birth control, to do so.
"In its present state, the healthcare bill is an affront to my religious freedoms," said Idaho Republican Rep. Carlos Bilbao, who is sponsoring the bill.
Women's Rights Violated
The ACLU (American Civil Liberties Union) counters by saying that such a bill is discriminatory against women.
"Each time more entities are allowed to deny contraceptive coverage, the religious beliefs of some are imposed on others, and gender equality is undermined," said Monica Hopkins, the ACLU's Idaho director.
A similar bill was sponsored in Washington DC by Missouri Republican Senator Roy Blunt. His proposal allows insurance plans to choose not to adhere to the requirement to cover contraception if they have moral problems with such services.
Direct Challenge to President
These bills directly challenge a recent presidential decision to guarantee all employees, even those of religious affiliated organizations, access to contraceptive healthcare coverage.
It is believed that the bills have a good chance of passing since they are being proposed by Republican lawmakers in highly conservative states. As the battle front leaves Washington and heads for the state capitols lawmakers will have a chance to make it harder for women to get contraceptives which they are opposed to supplying on moral grounds.
States' Rights Issue
This move also will make it easier for opponents of Obamacare to continue the fight anew under the banner of states' rights.
Opposing the state's proposals is Planned Parenthood, arguing that these types of laws get involved in women's health issues and practices which have proven to improve the health of women and children, reducing the rate of infant and maternal mortality.
"We're going to work to make sure women have access to this benefit no matter where they work," said Rachel Sussman, a Planned Parenthood senior policy analyst. "Only a few states are moving forward with this, and we think they're going to soon find out its bad politics … and it's bad healthcare."
According to Sussman it is not clear whether Planned Parenthood would file a lawsuit challenging these bills, if they should pass, since they clearly violate federal law.