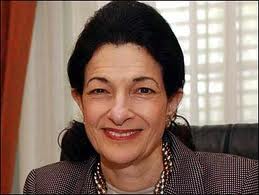 Taking just about everyone around her by surprise, Maine Senator Olympia Snowe just announced her plans to retire.  While she is in good health, and relatively young at 65, she said that she has simply had enough of the polarization in Washington.
As she explained,
"Unfortunately, I do not realistically expect the partisanship of recent years in the Senate to change over the short term. So at this stage of my tenure in public service, I have concluded that I am not prepared to commit myself to an additional six years in the Senate, which is what a fourth term would entail."
Her announcement came as a complete surprise to Republican leaders who were relying on her to help them to regain a majority in the Senate.  She only informed Senate Minority Leader Mitch McConnel (Ky) and National Republican Senatorial Committee Chairman John Cornyn (Texas) of her decision today. She had already hired Justin Brasell, a well known Republican operative, to manage her re-election campaign and there was no indication to those in the know that she was about to bow out.
Certainly, her decision will be a major setback for the GOP's efforts to regain their majority in the Senate. Adding pressure to the situation, the deadline for filing to run is March 15th, putting potential candidates in the hot seat to scramble with a decision to run.
This will be a seat worth watching – and an exciting race – in the coming months. As a Republican who undoutedly cares about her Senate and her party, however, it seems odd that she would have made such a last minute decision; and that she would now be leaving her party scrambling to find someone to fill her shoes.