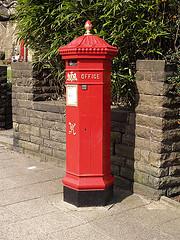 It's a new age – and it doesn't appear to include post offices. In Dedham, Iowa, the postal officials explained to the 120 residents in December that they would soon be closing their doors. The reason? They say that the internet age has made the need for post offices obsolete and has caused post offices to lose a great deal of money. Residents disagree, however, saying that they don't have internet, or that they still need post office assistance to buy stamps, send letters and mail packages.
Post Office Problems
According to a Reuters analysis, almost 80% of the 3,830 post offices that may soon close are in sparsely populated locations where poverty is high and where they use the post office a lot. Ironically, about 33% of these offices are in locations where they have almost no internet access.
As Sarah Clyden of Oakwood, Oklahoma said,
"We're not the ones in the big cities who are just emailing everything to everybody. We're the ones that are actually still sending our Christmas cards and our birthday cards."
Some would say that the uproar is for nothing. The postal service has 32,000 retail locations and 150 million delivery points; they actually have a larger presence than McDonald's, Starbucks and Wal-Mart put together, according to their website. However, even with all of this presence, the postal authority says that it's in bad financial shape with the rise of email, shippers like UPS and other considerations.
Major Impact
However, even with that large presence, the 3,004 rural neighborhoods across the 48 states where the post offices might close will have a major impact. It will create long drives for residents to pay bills, receive and mail packages and buy stamps.
The financial woes of the Postal Service are not to be taken lightly – but the impact that the post office closings will have on residents need to be taken into careful consideration.