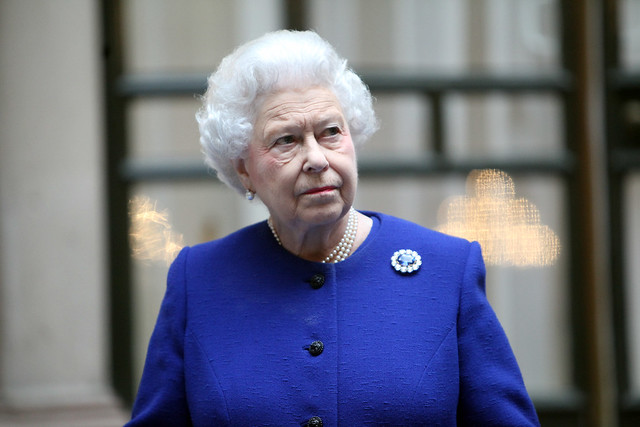 In the 67 years that Queen Elizabeth has sat on the throne as Great Britain's leading royal, she has met almost every sitting president.

Dwight D. Eisenhower was the first US president to meet Queen Elizabeth, but she met Harry Truman when she was still Princess Elizabeth.

For a rare royal state visit, protocol demands that a formal invitation of the Queen be issued to the head of state "on the advice of the Foreign and Commonwealth office," of Buckingham Palace. It is usual for there to be a ceremonial welcome, a state banquet, and additional meetings with other British officials. There is also a formal farewell ceremony.

President Trump will not only have his wife, Melania along, but all his grown children will join him, including Donald Trump Jr., Ivanka Trump, Eric Trump and Tiffany Trump.

The Trumps will also be meeting some other members of the Royal Family.
President Trump met the Queen once before, in 2018, for tea. At the time Trump described how the meeting made him feel to interviewer Piers Morgan:

"I was thinking about my mother. My mother passed away a while ago and she was a tremendous fan of the Queen. She thought she was a woman of elegance, and my mother felt she was a great woman. I remember even as a little guy, if there was any kind of a ceremony to do with the Queen, my mother would be watching the television — she wanted to see it.

"I was walking up and I was saying (to Melania), 'Can you imagine my mother seeing this scene? Windsor. Windsor Castle.' And it was beautiful, it was really beautiful, but the Queen is terrific. She is so sharp, so wise, so beautiful. Up close, you see she's so beautiful. She's a very special person."

The first US president Queen Elizabeth met was Harry Truman, in 1951, when she was still just a princess. The only US president she did not get a chance to meet was President Lyndon B. Johnson.

Most of the presidents, however, did not get an official state visit. Trump's visit is just the third of its kind, while the others met the Queen, but with less pomp and circumstance surrounding the meetings.

The other two presidents who also were royally feted in this particular way were George W. and Laura Bush in 2003 and Barack and Michelle Obama in May 2011.

The Queen had the Kennedy's for a banquet, not an official state visit, in 1961. In 1970, 1977, and 1984 she met the Nixons, Carters and Clintons, but more informally than what a state visit demands. There was a formal dinner in honor of the Reagans in 1982 at Windsor Castle. During Carter's visit the Queen mother was a bit perturbed with Jimmy Carter's behavior after he kissed her on the lips in greeting.

"Nobody has done that since my husband died," she is claimed to have said.