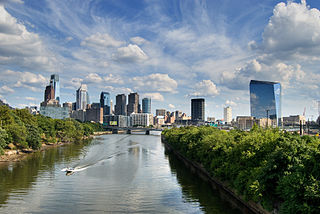 After a successful career in front of the camera, Nancy Glass has made the switch to reality TV program production in an unusual location for this industry: Philadelphia.
It has been more than ten years since Nancy Glass left her last on-air role as a pop-music radio morning host. Prior to that Glass was a co-host on KYW-TV's Evening Magazine during much of the 1980s. In 2002 she decided to go into production and launched her business, Nancy Glass Productions, choosing Philadelphia, her hometown.
"We do great incredible television in Philadelphia," Glass says.
Glass is not exaggerating. She produced an episode about Cuba for the Travel Channel series Dangerous Grounds using some of the first scenes shot in that country since the ban on travel to Cuba was ended. Her company produces Tanked, which is now in its fifth year, for Animal Planet. It is distributed to over 100 million households via cable and satellite. For the upcoming year the cable network has ordered 15 more shows from Nancy Glass Productions. Overall Glass's company has produced 50 cable specials, 24 series, and three documentaries.
It is especially impressive that Nancy Glass Productions has been so successful from its headquarters in Bala Cynwyd, on the western edge of Philadelphia.
"Very few companies outside of New York and Los Angeles have found real success, and Nancy is one who has," said Brent Montgomery, CEO of Leftfield Entertainment in New York. Leftfield describes itself as one of the biggest TV production companies on the East Coast.
When necessary, Glass will make the trip to New York or Los Angeles, pitching as many as ten new ideas in one day. If she were based in those hubs she could space out her pitches since she would be only a subway ride or taxi ride away.
"We go to everybody," she said. "We talk to online platforms; we talk with cable; we talk with broadcast networks."
Glass says Philadelphia has its good points, like lower real estate costs, taxes, and a more stable workforce-staff turnover is minimal.
"You take a risk on things you like," Glass said. "That's what you do. Sometimes it works, and sometimes it doesn't."