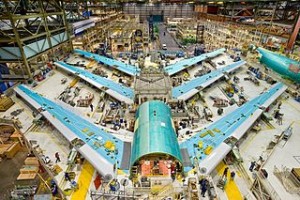 One of the signs of the growing economy and its ongoing recovery is the sale of manufacturing companies by private equity firms. Just such a transaction was recently made by MidOcean Partners. On October 30, 2015 MidOcean Partners completed the sale of Noranco Inc. to Precision Castparts Corp.
Noranco manufactures complex machined components and assembled structures for landing gear, aero structures, and aero engine applications for the aerospace industry.
CEO of MidOcean, Ted Virtue, commented on the deal:
"Our successful investment in Noranco is a perfect example of MidOcean's strategy to back strong management teams who leverage our operating resources to drive growth and operating efficiency," said Ted Virtue. "Noranco has been a terrific platform to consolidate the highly fragmented aerospace sector and this is a great outcome for our investors."
MidOcean purchased Noranco in April, 2013 with several partners. After the acquisition MidOcean paired their operating resources in the aerospace industry with the firm's management team. Together they cultivated growth of revenue and completed two accretive acquisitions.