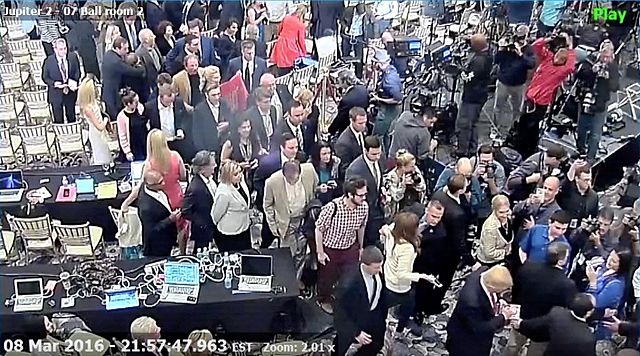 Hope Hicks, spokeswoman for the Donald Trump campaign, told the New York Times that Corey Lewandowski, Trump's campaign manager has been fired from the campaign.
"The Donald J. Trump Campaign for President, which has set a historic record in the Republican Primary having received almost 14 million votes, has today announced that Corey Lewandowski will no longer be working with the campaign," Hicks said on Monday. "The campaign is grateful to Corey for his hard work and dedication and we wish him the best in the future."
Lewandowski entered the limelight when he was accused of assaulting Breitbart journalist Michelle Fields. His fiery style helped take Trump's shoestring campaign from basically nowhere to a mind-blowing win of the Republican primary for the 2016 presidential election.
Trump's close family has been pushing for Lewandowski's removal ever since the Fields incident. Ivanka, Trump's wife, voiced worry that the violent attack on Fields could hurt the sensitive Trump brand. Donald Trump Jr, Trump's son, chimed in with the same tune, saying that the family did contribute to the dismissal of Lewandowski.
"In many respects he was coming to that decision on his own, and we were there to augment that," the candidate's son said. He continued: "I thought it was the right and appropriate decision to make. But my father is always going to make up his own mind."