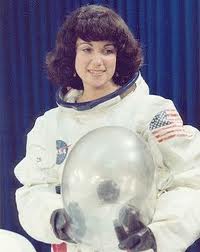 Although not connected to each other in any outward way, the two documents discussed below give a small window into some of the more exciting events which took place in the United States during the tumultuous sixties and seventies.
Governor Reagan Responds to Nixon Nomination
In 1968 the Republican Party picked Richard Nixon as its nominee for President of the United States at its national convention. Nixon won the election despite strong competition from fellow contenders Vice-President Nelson Rockefeller and California Governor Ronald Reagan. But Reagan, at least, was not a sore loser. Just a few weeks after the convention, Reagan penned a memo, today part of the Shapell Manuscript Foundation, which expresses his intention to give all he can in support of Nixon's election.
In the brief memo, written to Mr. JD Stetson Coleman, one of his supporters, Reagan states that he will work hard towards the election of Nixon:
8-22-68
Memo From
To Mr. J.D. Stetson Coleman
Archwood Farm
The Plains Va. 22171
Dear Stets
It was good to get your letter and I'm grateful for your kind words.  It goes without saying I have no word to express my appreciation for all you did & for your confidence in me.  I am greatly honored.
Have no fear.  I'll beat my brains out trying to help elect Dick.  We haven't too many more chances in this land of ours.
Nancy sends her best & remember us both to Mrs. Coleman.
Sincerely
RON
In 1976 Reagan tried again for his party's nomination, but it wasn't until his third try in 1980 that he was successful. In November of that year Reagan was elected to be the President of the United States.
First Jewish Woman in Space Responds to Fan Mail
Another new addition to the Shapell Manuscript Foundation collection is a brief note written by the second American woman to travel to space, Judy Resnik. The note is to a fan who requested autographed postal covers, explaining that they are enclosed. Resnik, who was also the second Jewish person to travel to space, also explained that the fans request for a photograph would soon be fulfilled as soon as NASA made one available. Here is the transcript of the note:
January 25, 1978

Dear Mr. Kloda,

I have enclosed the autographed covers as you requested.I do not have a photograph of myself at the present time, but I will certainly be glad to send you one as soon as NASA releases my portrait.

Best of luck

JUDY RESNIK