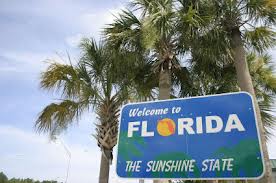 When the wind is blowing and the snow is falling do you dream of a cozy little second home in a sunny, warm location? And while you're dreaming, do you imagine this home's location in one of the warm and sunny states in the US that happens to not have a state income tax, such as Texas or Florida?
According to Clarence Kehoe of Anchin, Block & Anchin, an accounting firm based in New York and the largest single-office accounting firm in the country, it is not a simple matter to establish a new residency in a tax-free zone like Florida.  Coming from a taxable place like New York, and most other states, only makes matters worse.
"You need to seek professional advice when figuring this out because each state varies and it's really complicated," says Kehoe, executive partner of Anchin Block.
There are two issues which need to be addressed by the vacation-home buyer who wants to avoid paying taxes by declaring his vacation-home state as his permanent residence. The first is relatively simple, and that is establishing a new permanent residency in the (tax-free) vacation-home state. Generally all one needs is to live in a state more than half the year to qualify. The second issue can be the deal breaker: ending the permanent residence status of the original dwelling place. Using New York State as an example Kehoe of Anchin Black & Anchin explains the difficulties one could encounter when attempting to end the previous residency status.
"First they look at your days spent in New York and whether you maintain a permanent place of abode there; then they will also look at what your 'intent' is—is your new home really your permanent residence?" he says. The tax authority of New York will investigate such things as:  Are most of your family business and social connections still in New York, do you still go to all your doctors in your home state, where do you keep possessions that are of value to you? "New York has recognized that people who say they move to Florida really are still New Yorkers," says Anchin's Kehoe.
"They raise tens of millions of dollars auditing people on this."
New York is not the only state that does not want to lose tax revenue from of its residents. Therefore no matter where you are coming from, if you are heading south for the winter, seek the advice of a competent accountant and know where you stand as far as tax obligations are concerned.