While the news may not be shocking to struggling middle class Americans, it may very well be surprising for economists and financial analysts. A new report from the Consumer Federation of America and financial products firm Primerica looks at how middle class Americans approach savings and how they have done with the recent recession. And the gap between the way that middle class Americans approach finances and upper class Americans do so is definitely one that will raise eyebrows.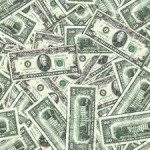 As reported in the US News, the study found that middle class Americans are much more conservative with their investing practices than are upper class people.  If given $1 million to invest for retirement, for instance, the middle class Americans looked to savings accounts while more upper class Americans said that they would put it in stocks and bonds.
As CFA executive director Stephen Brobeck explained,
"The principal reason that occurs to me for the difference in risk tolerance is that upper-income people can better afford to lose money. Middle-income people are getting closer to the edge financially, so it's a rational decision on their part not to invest heavily in an option that could cost them a great deal of money, even though there's a possibility of relatively high yields."
Certainly, the CFA and Primerica report pointed to the recession as the main reason that lower earners are more conservative with their investment practices. Citing data from the Federal Reserve's Survey of Consumer Finances that was released earlier this year, they showed that people who made between $36,000 to $95,000 per year had lost 28% of their total assets (not counting pensions) between 2007 and 2010.
One thing that middle and upper class Americans had in common, however, was the bad financial decisions they admit to making. The Primerica and CFA study showed that 67% of middle class Americans and 61% of upper class people said that they had recently made "really bad financial decisions."