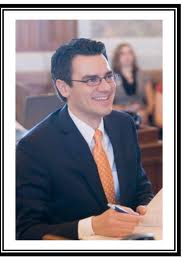 One year ago Congressman Kevin Yoder of Kansas, along with about 20 or so other individuals on a fact-finding mission to Israel sponsored by the American Israel Educational Foundation, swam nude in the Sea of Galilee after dinner. Last week the incident was revealed to the news media, which went wild with the embarrassing revelation that a US Congressman went skinny dipping in the presence of so many other people, including the daughter of a fellow congressman.
Yoder immediately issued the following apology:
"A year ago, my wife, Brooke, and I joined colleagues for dinner at the Sea of Galilee in Israel. After dinner I followed some Members of Congress in a spontaneous and very brief dive into the sea and regrettably I jumped into the water without a swimsuit. It is my greatest honor to represent the people of Kansas in Congress and [for] any embarrassment I have caused for my colleagues and constituents, I apologize."
A few days after the incident came to light, and after the apology was issued, Yoder attended a public town hall meeting during which he refused to discuss the event with the national news media.
Spokesman for Yoder, Matt Manda, explained that the congressman was only speaking with local news outlets, and that is why he ignored the reporters standing by when he exited from the Olathe City Hall on Wednesday evening.
None of Yoder's constituents mentioned the swimming incident at the meeting, but there were a few protesters standing outside the hall holding up signs and a few sets of bathing trunks and calling on Yoder to resign. One protestor said his main concern was that the young daughter of another congressman was present and could have seen Yoder in the water without his pants.
"He's embarrassed Kansas," said Al Frisby, a protester and a member of the local MoveOn.org council. "I want him to think about his responsibility to his constituents and act like a man, instead of a boy."
One of Yoder's supporters, Ronald Wilson, said that Yoder's apology should be enough to get on with the business of law making.
"He made a mistake, he did a dumb thing," said Wilson. "It doesn't amount to anything. We have bigger things to deal with."